Looking to run some numbers?
We've got you covered with some helpful tools.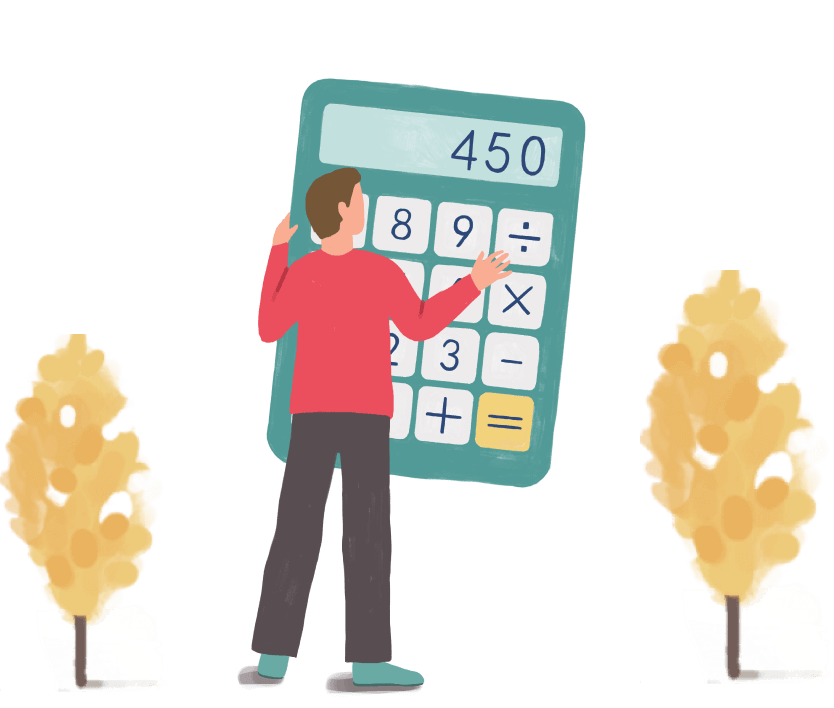 Summary
Student loan refinancing is common, especially for people with private student loans, with an estimated 50,000 professionals doing so each month. It involves taking out a new student loan to payoff the existing debt you have, lowering your rate and overall cost.
Compare your options
There's no one size fits all for student loan refinance – that's why it's important to shop around and see your options. Most of our picks allow you to see rates in less than 10 minutes with a soft credit check, so you can get customized quotes without affecting your credit score.
For medical professionals
For medical professionals,
Laurel Road
is currently offering a 0.25%
*
rate discount in addition to already low rates when you become a Juno member (free!). You must apply through
https://juno.us/lr
to receive these benefits.
For everyone else
Our deals with Earnest and SoFi are worth comparing to see who can get you the best rates. Earnest is offering a 0.25% rate discount1 to Juno members and SoFi is offering up to a $1,000 cash back signing bonus based on the loan amount when you go through our free 2 minute registration.
Almost there!
Just enter your email to get a copy of this guide.
How it works
01
Fill out our quick simple form (2 mins)
Juno doesn't run a credit check and is free to join
Signing up doesn't commit you to anything
We'll just make sure we're showing you the best deal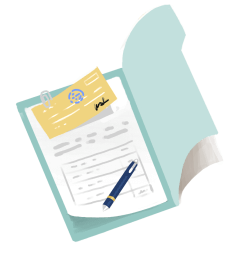 02
Visit our partner with your link (10 mins)
We'll provide a special URL to redeem the Juno deal
You'll visit the lender site to get the credit check
Usually it's an instant approval if you're eligible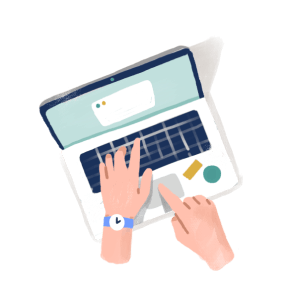 03
Complete the refinance (45 mins)
If you like your refinance offer, you can accept for free
Your new lender will pay off your old debt
You'll begin making payments on your new loan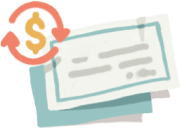 How we save you money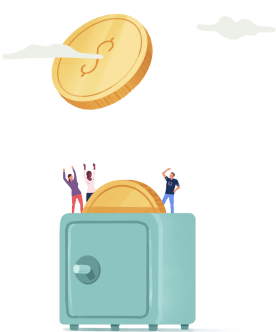 Lenders spend so much money on marketing
In comparison, 80%+ of our members find out about us from a friend.
We pitch lenders an alternative
Give our members better deals and avoid spending thousands of dollars per customer on marketing. It saves them time and money, and we end up getting our community better rates and cash back for free.
Our Journey
Our founders Nikhil and Chris started Juno a few years ago when they were shopping around for loans for Harvard Business School. Since then, they've been immersed in the student loan industry, regularly speaking with key players nationwide and researching the market.

Every year, we make all the lenders compete to offer the best deals to our community. In the process, we pore over dozens of rate tables, and stay up all night crunching spreadsheets to map out which lenders offered the most people the best rates. Through this data analysis, we're confident that our choices are the best for the community.

Since Juno members never pay us, we charge all lenders a set fee that is agreed before the negotiations begin. That way, we can't be swayed by a larger financial incentive. The only way to be featured on our site is to offer our community the best deal.
By the numbers
$502,121+
in cash back earned by our community
Hear from a member!
"I was with Sallie Mae and my interest rate was 10.75%, but I refinanced through [Juno] and not only got my rate down to almost 4%, but I also got $1000 cash.

I got paid. To save money.

So make sure as soon as you graduate and get your first paystub to refi. It's super easy and literally takes under 10 minutes, the hardest part is typing in how much you have saved in all our accounts to prove assets as well as entering your social.

Their system literally automates all the hard parts out of it. Not everyone will save as much as me because I'm kind of an extreme case.

I refinanced 170k at 10.75%V to 4.04%F, cutting my monthly payment from $2800 to $1250. This is totally free and you can still write off payments on your taxes. Hope this helps someone...

Of course, make sure you do plenty of research and ask tons of questions to the lender before you refinance any debt.

I applied for refi literally everywhere and this was the best deal by like 1.2% and was much easier to fill out the app than at other places."

Josh C.
Georgia Institute of Technology
Who is refinancing for?
There's little downside associated with refinance, and a large potential upside in terms of savings, and reducing your monthly payment. You're free to refinance whichever assortment of loans you choose without being forced to refinance all at once.
Note that you may lose benefits associated with your underlying federal and/or private loans if you refinance such as federal Income-driven Repayment Plans, Economic Hardship Deferment, Public Service Loan Forgiveness, or other determent and forbearance options common with federal loans. If you file for bankruptcy, you may still be required to pay back this loan.
That said, you should always consult a financial advisor before taking any action. This article is not intended to be financial advice, and we urge you to do your own research independently.
Can I refinance?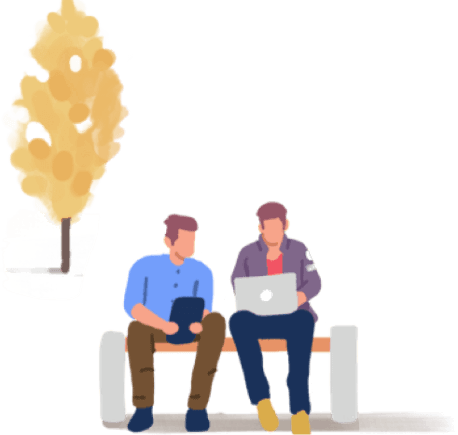 While we don't determine eligibility (our lending partners do) there are some basics that are usually needed.
At least $5,000 in student loan debt
No bankruptcies or defaults
Attended a Title IV-accredited non-profit school
Credit score above 650
Employed with a steady income in USD
U.S. Citizen or eligible non-resident alien
Note that while most lenders require a completed degree, one of our partners Earnest now has an option if you did not graduate. The last attending date needs to be longer than 6 years ago, and your credit needs to be above 700.
Best For Most - Earnest
Earnest is owned by one of the largest student loan servicers in America. While they operate as a separate unit, they have the backing and security of an established provider.

You may want to compare Earnest and SoFi to see who offers you the best rates and cash back combination, especially since both let you view your rates without a hard credit check.

As a Juno member, you will receive a rate that's 0.25% lower than what you'd receive if you were to go directly to Earnest. Combined with their already low rates, this can make a significant difference in the amount you repay.1

Rates: Fixed starting at 5.19%2,3 APR, Variable starting at 5.72%2,3 APR including autopay and Juno discount.

Juno Benefit: Rate reduction of 0.25%1

Check: Soft Credit Check to get rates; Hard Credit Check to refinance

Cosigner: You cannot refinance with a cosigner with Earnest at the moment
Alternative Best for Most - SoFi
SoFi is a tech driven refinance company with a large variety of fintech options available in their easy-to-use mobile app. We've seen them provide great rates to Juno members, and are happy to recommend SoFi as the best option for most people looking to refinance.

Juno members using SoFi for the first time receive at least $500 when they refinance their student loans through us. For folks refinancing more than $150,000, we'll throw in some additional cash to get you a total of $1,000 in rewards.

Rates: Fixed starting at 5.24%4 APR, Variable starting at 6.24%4 APR. Includes autopay discount.

Juno Benefit: New SoFi customers going through Juno receive $500 cash back when refinancing any size loan and $1,000 for a loan above $150k when you go through Juno.

Check: Soft Credit Check to get rates; Hard Credit Check to refinance

Cosigner: You may be able to refinance with a cosigner with SoFi
Best for Medical Professionals - Laurel Road
Laurel Road5 has some perks for medical professionals that make it our choice for physicians, dentists, nurses, optometrists, and physician assistants.

As a Juno member visiting via the below link, Laurel Road will offer you a rate reduction of 0.25%*. In addition, you may be able to pay back your medical school loans at only $100 per month while in residency or fellowship.*

Juno readers must apply through www.laurelroad.com/juno to access these benefits.

Rates: Fixed starting at 5.74%* APR, Variable starting at 5.49%* APR

Juno Benefit: Rate reduction of .25%*

Check: Soft Credit Check to get rates*; Hard Credit Check to refinance

Cosigner: You may be able to refinance with a cosigner with Laurel Road
Best for Texas Residents - Brazos
As a non-profit organization, Brazos is able to deliver unusually low rates but only for Texas residents. That means you'll need a valid ID proving your residency in order to take out a loan with them. But their rates are so low, it makes us want to move to Houston.

Juno members using Brazos for the first time receive an extra reward - .5% of their loan as a cash back signing bonus. That means if you refinance $100,000 of student debt, you'll receive $500 to spend wherever you like. 6

Rates: Fixed starting at 4.40% APR, Variable starting at 5.07% APR. Includes autopay discount. 6

Juno Benefit: New Brazos clients receive .5% of their loan as a cash back signing bonus. That means if you refinance $100,000 of student debt, you'll receive $500 to spend wherever you like.

Check: Soft Credit Check to get rates; Hard Credit Check to refinance

Cosigner: You may be able to refinance with a cosigner with Brazos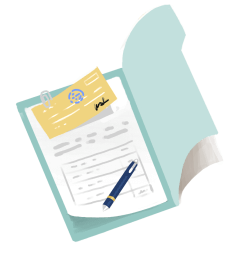 What happens when you refinance?
Usually after people refinance a loan, we hear "why was that so easy?" The truth is that the process is fairly straightforward.
On a basic level, you're taking out a new loan to pay off your old loan.
Since you're employed and are perceived as 'less risky', your new loan ideally has a lower interest rate, saving you money in the long run.
How to find out customized rates?
If you can answer these ten questions, you can probably go get customized rates within 5 minutes:
1. Your name
2. Email Address
3. Citizenship status
4. Degree
5. Graduation date
6. School name
7. Student loan balance
8. Income
9. Rent/mortgage payment
10. Address
Then you can use a calculator to decide if the amount you'd save is worth proceeding.
Why does the term refinance still give me the willies?
The likely culprit: home mortgage refinance – between closing costs, cash-out refinancing that involves moving other debt around, and potential loss of protections, this cousin of student loan refinance gives all refinance a bad rep.
In contrast, student loan refi through Juno doesn't have any fees involved, and is basically a straight 1:1 refinance – that means you can only get a new loan covering the cost of your existing student debt.
That means that you can't borrow more than what you already owe. Student loan refi typically doesn't involve collateral, unlike home mortgage refi where your house can be foreclosed on if you don't pay your mortgage bills.
As always, please consult a financial advisor for additional context.
Remember, refinancing private student loan debt typically doesn't result in the loss of protections; refinancing federal student loan debt can result in the loss of certain protections (income-driven repayment, forbearance options, etc).
You can always pick and choose what you'd like to refinance without affecting all your loans.
Is now a good time to
refinance private student loans?
Rates hit historic lows back in November 2021, and started going back up since then. Given more likely upcoming rate hikes (as of October 2023), we think now is a decent time to get in before they go up even more. Plus, don't forget that you have the option to refinance multiple times. Some of our members refinance their loans once a year if they can get a better rate.
What about Parent PLUS loans?
Yes! All of our partners allow you to refinance Parent PLUS loans. Sometimes people want to change the name of the loan holder. Depending on the partner, it may be possible to refinance the loan into your child's name. Individual results may vary.
With Earnest, you can only refinance loans already in your name as the primary borrower. If your parent is the primary borrower, the original lender may be able to transfer the loan from the parent to you, and then Earnest can refinance in your name.
It is possible to refinance a Parent PLUS loan into your child's name with SoFi, but your child must apply. Please contact their Customer Support to learn more.
Laurel Road does allow you to refinance a Parent PLUS directly into your name.