Get a group discount on bar prep and
save big
Juno uses group buying power to negotiate bar prep discounts—saving members hundreds on advertised prices
Free for you -

How?

It takes <1 minute to join
Already committed?

No problem.
100 out of 1000 have signed up
68,000 people take the bar exam each year. We only need 1,000.
$200,000
Costs to be negotiated
Join the group
All or nothing: We will negotiate a deal if this group reaches 1,000 people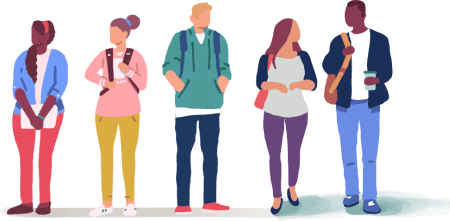 How it Works
We gather large groups of law students and graduates who are taking the bar exam and get bar prep companies to compete for our business.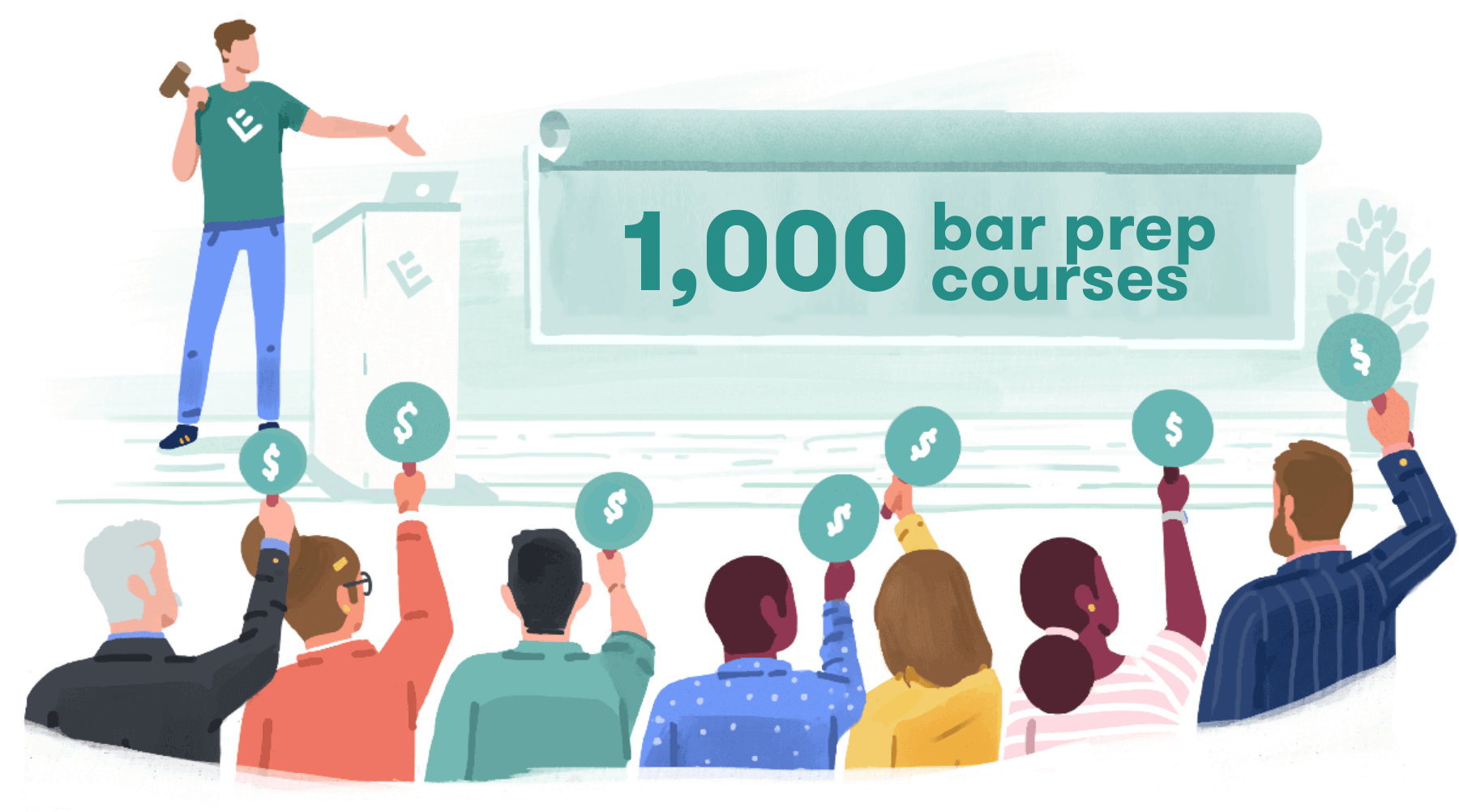 Step 1.
You sign up.
Tell us a little bit about yourself and what you are looking for from a bar prep company.
Step 2.
We run a bid.
We run a bidding process between bar prep companies. They compete for our collective business by offering exclusive discounts.
Step 3.
We compare.
We compare all the offers — including price and quality of the exam prep—negotiate terms, and select the best option for the group. We share the deal with you and you decide to use it or not. There's no commitment.
How we save you money
Bar prep companies spend way too much on marketing
Regional sales reps, student reps, gift card incentives, and paid advertisement costs add up. All those costs get passed along to students in the form of higher course prices.
We get that money back to you
Instead, we offer test prep provicders an alternative: give our members cheaper courses and avoid spending hundreds of dollars per customer on marketing. It saves them time and money, and we end up getting our community lower prices for free.
Free, Fast and Easy
Signing up is free and takes less than 2 minutes. We don't need any money from you and there is no commitment.
Better Bar Prep
We promise not to make any money unless we are able to save you money. We'll work very hard to maximize your savings.
Together
Invite those you care about and help the negotiation be successful. The larger the group, the better our chances of success. Get rewarded for helping the group succeed.
Transparent
We will keep you informed through the entire process so you can make informed decisions about your bar prep options.
We are assembling a large group of law students who will be taking the bar exam in 2021 (or beyond) and using our combined leverage to get discounts on bar exam prep courses. Any law student can join for free, even if you have already committed to a test prep company.
How much money will I save?
We don't have the final numbers yet, but we expect it to be several hundred dollars off. The deal will definitely be lower than any other advertised price.
Which bar prep course will it be?
We've talked with all the major players. Once we have 1,000 students, they will each submit their best discount offer and we will pick deals that best align with what you want. If you have a preference, let us know when you sign up!
Why would they give a discount?
Bar prep companies spend hundreds of dollars marketing to students. When we come in together as a group, the saved marketing dollars go to you!
What do you need from me?
Just your email and some basic information. We'd also love it if you could help spread the word so that we can bring a more powerful hand to the negotiating table. We need to hit 1,000 members by 12/1 so that we have significant bargaining power. Remember, there's no commitment and it's always free.
What is Juno (formerly LeverEdge)?
Juno is the first collective bargaining group started by students and for students. We are most well known for
student loans
—helping current students and graduates get access to the best rates in the market—but we apply the same model to other things as well.
How does Juno make money?
We charge a small fee to each bar prep company that we end up referring to. The majority of the savings are passed on to our members, who get a better deal than they could anywhere else.
What if I already signed up with a bar prep company?
No problem, you can still join! Our group is open to everyone who needs a bar prep course. Even if you have already paid a deposit, we are going to try and get you a discount.
What if I'm not taking the bar exam this year?
The group is open to anyone who needs bar prep in the future, even if that's a few years out.
As we grow the group, we love hearing from the community. On Facebook, we'll be posting educational material, news, and updates about our negotiations. There, you'll be able to hear from other members and chat about the best ways to approach bar prep, the bar exam, and anything else on your mind.
Join Facebook Group