Best Car Insurance Options for College Students
It can be hard for college students to find affordable car insurance, but it isn't impossible. Learn more about the best car insurance for college students.
If a person wants to drive, most states require the driver to have car insurance. College students face a serious challenge finding affordable car insurance. Data shows younger drivers get in more car accidents than more experienced drivers do, leading to much higher rates.
Thankfully, there are ways college students can save money on car insurance. Several discounts exist to help make premiums more affordable. Some car insurance providers offer better chances at an affordable rate than others.



Ways College Students Can Save Money on Car Insurance
While car insurance is expensive for college students, you can find ways to save money. Companies may offer several discounts a student could qualify for.
Good student discounts:

If you maintain a GPA above a certain level, you may qualify for a discount at many car insurance companies.

Multiple policy discounts:

Policyholders with several different policy types can usually save money by keeping them at the same insurer. For instance, bundling car insurance, a parent's home insurance and a student's renters insurance could result in discounts.

Distant student discounts:

If a student attends school more than a specified number of miles away from their home address and does not have a car at the college location, you may secure a policy discount.

Good driver discounts:

Drivers without accidents over a certain period may qualify for good driver discounts.

Driver education discounts:

If you take a qualifying defensive driving or driver education course, your insurance company may apply a discount to your policy after you provide proof you passed the course.

Organization member discounts:

Many insurance companies provide discounts if you're a member of certain organizations, including alumni associations for parents or fraternities and sororities for current students.

Driving tracking discounts:

Several car insurance companies offer the option to use driving tracking technology to monitor certain driving behaviors. If you drive safely in accordance with the company's guidelines, you may receive a discount.
Best Providers to Consider for Car Insurance for College Students
The best car insurance provider for you may be different from the best car insurance company for someone else. That said, these five companies usually offer solid car insurance policies worth considering.



Allstate
Allstate may be an option worth considering depending on its prices where you live. The company offers several discount opportunities to help reduce the cost of adding a college student to your car insurance policy.
In particular, your student may qualify for a good grades discount, a driver education discount for completing Allstate's teenSMART program and a discount for attending school more than 100 miles away from where the car is garaged. Allstate also offers its Drivewise analytics program to track driving and may offer discounts for safe drivers.
Geico
Geico is another well-known auto insurance company worth considering if its rates are attractive for your area. It offers students plenty of discount opportunities, including good student discounts for students with grades that average B or better; good driver discounts if you have had no accidents within the last five years; organization discounts such as fraternity, sorority and honor society; and even university discounts.
Progressive
Progressive may be another car insurance provider you want to get a quote from for your college student. The company offers a good student discount for full-time students with a B grade average or better.
It also offers distant college student discounts and even usage-based insurance in most states. You can test-drive Progressive's usage-based program before signing up for insurance with its Snapshot Road Test to see what your rates could be without switching first.
State Farm
State Farm, the largest auto insurance provider in the United States, is a company you should investigate when looking to insure your family and college student. The company offers a long list of discounts students could qualify for, including an accident-free discount, a defensive driving course discount, a good student discount, a good driving discount, a driver training discount, a student away at school discount, vehicle-based discounts and loyalty-based discounts.
USAA
USAA is a unique insurer, as only USAA members qualify for its car insurance product. To be a member, you must be a U.S. military member, veteran or precommissioned officer or a spouse or child of a qualifying member.
If you qualify for membership, USAA often provides competitive rates and outstanding customer service. It even allows young drivers the ability to earn driver training, good student, safe driving and multivehicle discounts.
Frequently Asked Questions
What Is the Best Car Insurance for College Students?
The best car insurance for college students varies depending on many factors. Each company has pricing policies that vary based on several factors, including:
Where you live

Discounts the student qualifies for

Age

Driving record

Gender

Discounts offered
Get quotes from multiple insurance companies to find the best car insurance for your family and college student.
Why Is Car Insurance for College Students So Expensive?
Drivers with relatively little driving experience tend to be more likely to be in a car crash than more experienced drivers. College students have shorter driving histories, resulting in higher rates than older drivers.



Why Should My Student Stay Insured If They Don't Drive?
If a student owns a car, they must generally insure that car. However, students who don't own a vehicle can benefit from staying insured continuously. A lapse in coverage could result in higher rates the next time the student gets car insurance.
Another Way to Save
If you're looking for another way to save money while in college, make sure you're getting competitive rates on any private student loans you take out. Once you've exhausted your federal student loan limits, Juno can help by negotiating rates with private student loan lenders for both undergraduate loans and graduate loans to offer the lowest possible interest rates. You can join Juno in less than a minute to see what money-saving options are available to you.
---
Written By
Lance Cothern
Lance Cothern is a personal finance expert and freelance writer who has written for many publications including U.S. News & World Report, Investopedia, Credit Karma and more. He graduated from James Madison University's College of Business in 2009 and earned his Certified Public Accountant license in 2010. In 2012, he founded what is now the personal finance website Money Manifesto.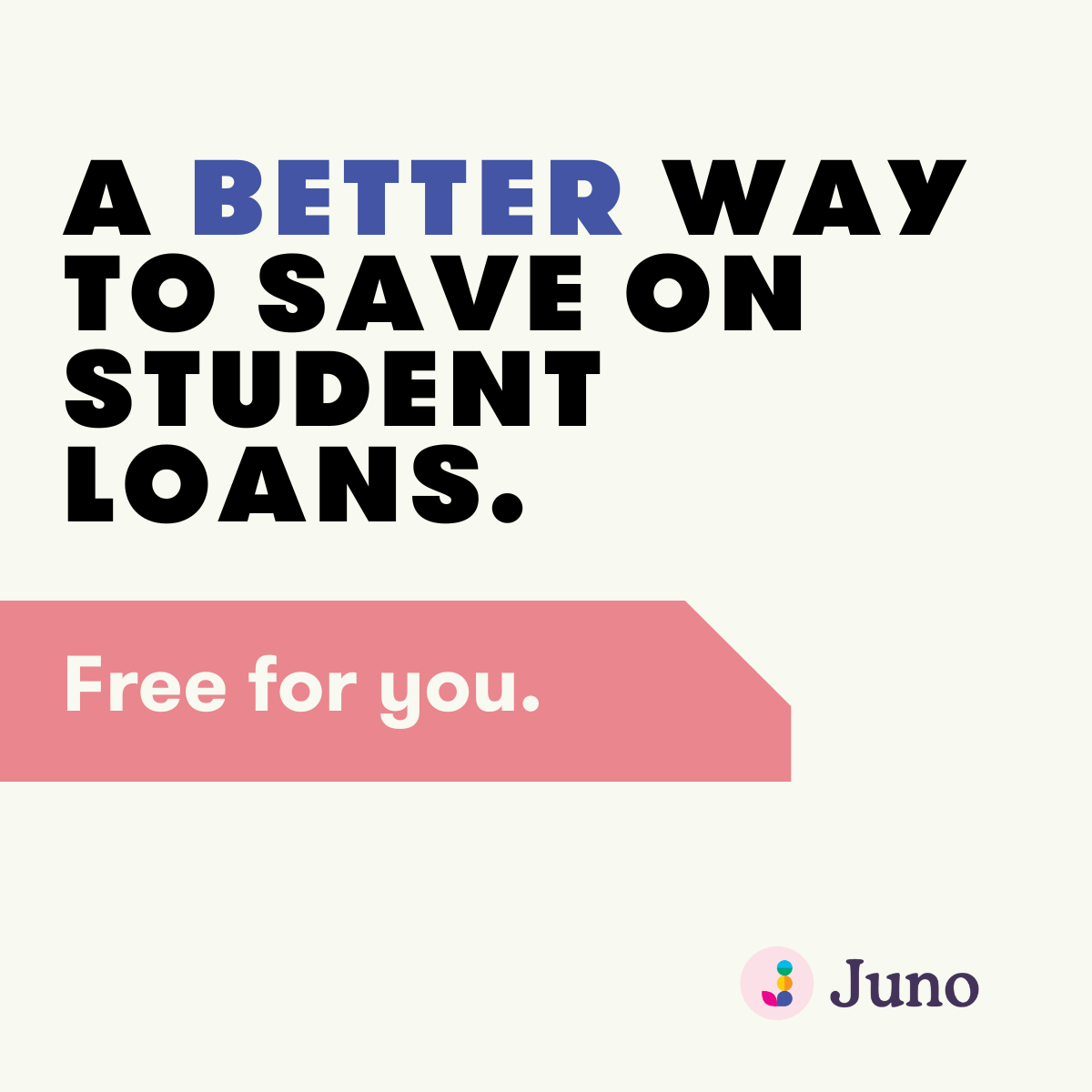 Learn more
Student Loan Calculators: