Our Testimonials
Here are some reviews back when our name was LeverEdge. Don't worry – that's the only thing that's changed.
Donato
Yale, Class of 2020
Jona
Harvard, Class of 2020
What People Are Saying
These reviews are based on survey responses, Facebook posts, and other chat/social media.
Better Option
Being a better option all together, I formally applied and received a 4.69% rate, better than quoted. [...] Nice job, Juno!
@53retnuh53
May 19, 2023
Comparing to Federal
Given the high-interest rates, it is very likely that student loans taken out in today's market should be refinanced in a couple of years. Once refinanced, Federal loans lose their government benefits. Given Federal loans have significantly higher interest rates and loan origination fees, and given the high likelihood of refinancing down the road, it would make more sense to explore private lending options. I'd highly recommend Juno for those that want to lock in the most competitive rate leveraging group negotiation power."
@berilgen
July 15, 2023
Easy to Use
For any of my friends looking for a private student loan to help pay for college, check out Juno!! They negotiate for the best rates by basically buying loans in bulk. I was able to get a great rate for a student loan plus cash back for using them. It was super easy to use, too.
Amanda
July 14th, 2023
Autopay Discount
Gave me a nice option of paying $25/month which dropped my interest rate a small amount. Also received a .25% discount for being enrolled in autopay (every little bit helps). Obviously times are different now and you'll be paying higher rates but I haven't heard of too many places beating them.
@GenuineMasshole
December 7, 2022
College Planner Recommended
I got turned on to this company from a family friend who is a college planner. I think what you guys are doing is amazing and I'm very happy with my decision to go with Juno!
Nicholas
September 13, 2022
Better than PLUS
Juno did get me a MUCH better rate than a federal plus loan which I would need to cover the balance of my education expenses (anything above 20k). Anyway if y'all are in school or thinking of going back I would recommend checking out joinjuno.com to see if they can get you a better rate.
Kam
June 23, 2022
Saving Thousands
I'm going to be a third year nursing student at Seattle University and Juno has been the best option I have found for student loans. Compared to the rates I got from a different student loan company last year, Juno's rates are so much better and therefore, I am going to be saving thousands of dollars.
Brooklyn
January 21, 2022
Lowest Interest Rates
I got to Wharton and I used Juno to get my second year student loans. I tried a bunch of different places and Juno helped me to find the lowest interest rates possible especially without a cosigner. So that was great, and I am very thankful to the Juno team for helping find these deals and helping more students like us.
Patrick
January 21, 2022
Incredible Resource
This was such an incredible resource to use and made all the difference in feeling like I could manage monthly loan payments and get it paid off more quickly. Thank you!!
Harley
September 12, 2022
Office Hours with Nikhil
Juno is awesome; they've hooked me up with rates that I couldn't dream of getting anywhere else on my own. Dropping into office hours with Nikhil, he's incredibly generous with his time and gave me great advice on how to navigate a complex student loan process.
Bo
July 30, 2021
Easiest and Fastest
I just wanted to let you know, after 4 years of applying for private student loans, going through [Juno was] by far was the easiest, fastest, and smoothest, process… It was the easiest application and fool-proof. Every year it is a stressful process filling out all those private loan applications, but this was the best.
Andy
July 1, 2020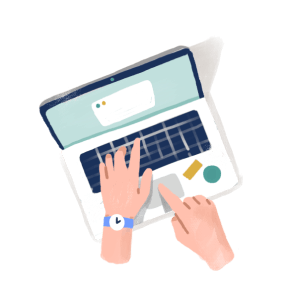 Want to submit your review?