Join the
International Student Loan Refinancing

negotiation group

Help us build the group and land a deal for everyone
Free for you -

How?

It takes <1 minute to join
No credit check
How it Works
We gather groups of people who want to save money by refinancing their student loans and get lenders to compete for our business.
Step 1.
You sign up.
You answer a few questions about yourself and the student loan you want to refinance
Step 2.
We run a bid.
Once we hit 2,000 people, we get lenders to bid on the exclusive discounts they'll offer the group
Step 3.
We compare.
We share the negotiated deals with you and you can decide to use it or not.

There's no commitment.
Why Juno?
We're the first collective bargaining group for financial products. We've helped 80,000+ members access over $250M in loans at the lowest costs available.
$350M
Demand from our community.
$500k
Additional cashback distributed to our members.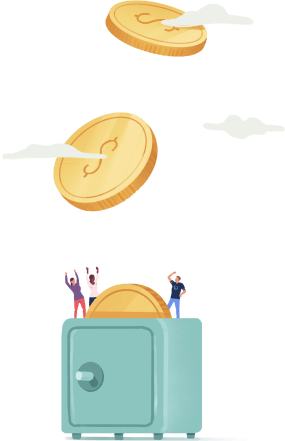 Summary (TL;DR)
As you know, options are currently limited for internationals looking to refinance their student loans (i.e. there are none).

But, if we gather a large group together, we believe we can help you refinance those loans at much lower rates. We can't make any promises about the outcome, but the larger we grow the group, the harder it is to ignore.

We are assembling a large group of international students & alumni who are looking to refinance their student loans in 2022. We will use our combined leverage to get everyone a better refinancing option. The only requirement is that you are currently working and that you reside in the United States. Where you attended school & the denomination the loan is in do not matter. If you are still in school, sign up now and we'll try to negotiate a deal for when you graduate.
What do you need from me?
We need basic information about your degree, school, terms of your current loan, and employer. We'd also love it if you could help spread the word so that we can bring a more powerful hand at the negotiating table. We need to hit $100M of loans to be refinanced before we can engage lenders. Remember, there's no commitment and it's always free.

We are confident that if we can get enough international students looking to refinance together, we can either get a domestic lender to offer the group a better refinancing option.
Why you should trust us
Our founders Nikhil and Chris started Juno a few years ago when they were shopping around for loans for Harvard Business School.

They gathered a group of 700 people who needed loans together. Then, they got a dozen lenders to bid on the rates they would offer to members of the group.

They realized that lenders are willing to offer discounts to large, diverse groups that they would not otherwise offer to individuals.

Since then, Juno has helped over 80,000 members create negotiation pods for various financial products.

We are thrilled to expand our offering to include international students and to help you get the rates you deserve.

Since members of the community never pay us, we charge all lenders a set fee that is agreed before the negotiations begin. That way, we can't be swayed by a larger financial incentive. The only way to win the auction is to offer our community the best rates and terms.
How this works
Lenders spend lots of money on marketing. For example, one lender reportedly will spend $400M over 20 years for the naming rights to a stadium. In comparison, 80%+ of our members find out about us from a friend.

Instead, we pitch lenders an alternative: give our members better rates and avoid spending thousands of dollars per customer on marketing. It saves them time and money, and we end up getting our community better rates for free.
Free, Fast and Easy
Signing up is free and takes less than 1 minute. We don't run a credit check and don't need your social security number.
Better Loans
Months of research and the competitive process ensure that our members get the best rates in the market and you're always free to compare yourself!
Together
Invite those you care about and help the negotiation be successful. The larger the group, the better our chances of success. You'll also get rewarded for helping the group succeed.
Transparent
We will keep you informed through the entire process so you can make informed decisions about your financing.
Is a deal guaranteed for everyone in the group?
We cannot guarantee that there will be a deal. Refinancing for international students is complicated and we are doing our best efforts to deliver a product that can benefit most of you. The good news is that you can help! The more people in the group, the greater our chances of landing a good deal!
If I join the group, do I have to take the negotiated deal?
There is no obligation to take a loan if you don't like the deal we negotiate. If you find a lower rate elsewhere, please let us know where!
How much do I have to pay to join the group?
The whole process is free for you.
How does Juno make money?
If you decide you like the deal we negotiate, the lender may pay us a small fee.
This fee is set before we negotiate with lenders. The amount lenders pay us cannot sway our decision.
We have been doing this for the past two years for student loans with excellent results. We have saved thousands of students more than $26 million dollars in interest and fees. Now, we're excited to do the same for auto loans!
The more people we have in the group, the more likely we get bigger discounts for everyone. Tell everyone you know who has a student loan to join!