Need a loan for Grad School?
Juno is negotiating for
7,494

grad students seeking

$465M

in student loans!

The more people who sign up, the better our deals.

Join the group
Free for you -

How?

It takes <1 minute to join
No commitment
Need a loan right now?
We've got an option from last year's group you can use. Check it out!
How it Works
We gather groups of students and get top lenders to give us bulk discounts.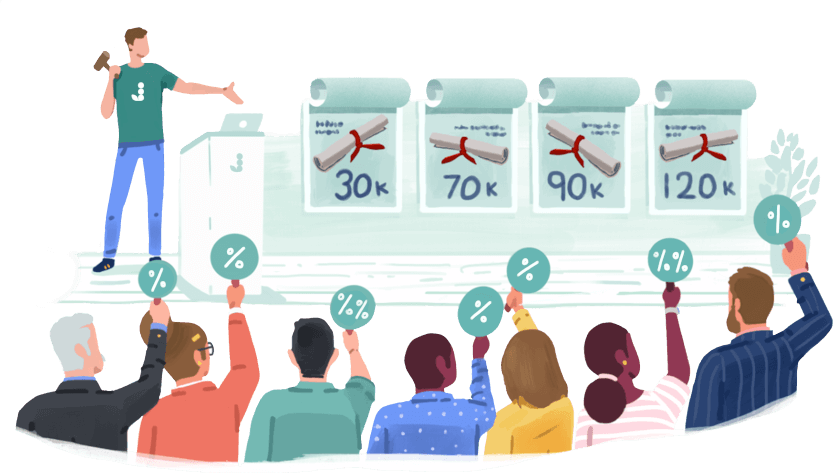 Now until April 2
You sign up.
Tell us a little bit about yourself and help us grow our negotiating power by spreading the word.
April - May
We run a bid.
Using the power of your voices, we make lenders compete for our collective business.
June
We compare.
We share the negotiated deals with you and you can decide to use it or not.

There's no commitment.
How we save you money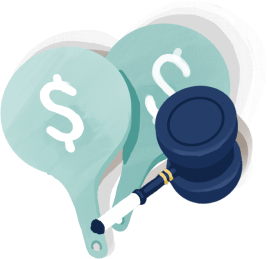 Through the power of 118,550+ members
Our collective voices hold so much strength at the negotiating table. Thanks to this, whenever we talk to lenders, we have a ton of leverage to get our community better deals.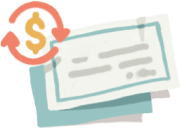 Lenders want our collective business
Financial institutions want to lend money. More volume, even if the volume is getting reduced interest rates, is better for them. And better rates is better for you. It's a rare win win.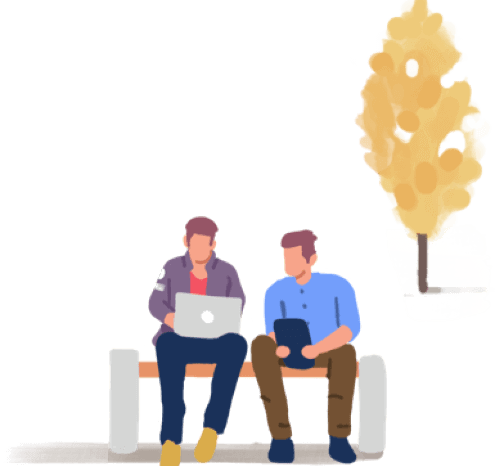 Why you should trust us
We're committed to saving students money
Our founders Nikhil and Chris started Juno a few years ago when they were shopping around for loans for Harvard Business School.
They gathered a group of 700 people who needed loans together. Then, they got a dozen lenders to bid on the rates they would offer to members of the group.
They realized that lenders are willing to offer discounts to large, diverse groups that they would not otherwise offer to individuals.
Now, we're running another round of negotiations for fall 2023!
Free, Fast and Easy
Signing up is free and takes less than 2 minutes. We don't need any money from you and there is no commitment.
Better Deals
We promise not to make any money unless we are able to save you money. We'll work very hard to maximize your savings.
Together
Invite those you care about and help the negotiation be successful. The larger the group, the better our chances of success. Get rewarded for helping the group succeed.
Transparent
We will keep you informed through the entire process so you can make informed decisions about your lending options.
Testimonials from Juno Members
Here are real stories about how Juno
helped our community save money.
How does Juno make money?
We charge our partners a percentage of the loan amount our members borrow from lenders – it's set before the formal auction, so companies can't sway us by offering more money. The partner is selected based on Juno's analysis with the objective of finding the partner that will offer you the best rates.
When you use our special link, you'll get a discount from the lender, or other incentive such as a cash payment from Juno, which we've negotiated. We'll receive the fee described above from our partner, which is calculated as a percentage of your final loan amount, but you're always free to go directly to the partner's site as well.

To clarify, we receive compensation from the financial services companies appearing on this page.
What is the disbursement timing?
Usually, the loan is disbursed right before the start of the semester, so if you needed one for the fall term, August.
But we recommend coordinating with your financial aid office to ensure that the funds are disbursed at the time you would like them to be. Our understanding is that the financial aid office communicates the disbursement dates to the lender.
Can I increase the loan amount later?
You will have to directly contact the lender to ask if the loan amount can be increased and they might require you to apply for a new loan. Depending if our partnership with the lender is still going or not you might not get the same rates.
Does my income now influence the rates I would get for the loans?
When we release the deal and you apply with the lender, we recommend listing your income at that time that you can prove via pay stubs etc. If a cosigner is required, you may be asked to provide their income information as well.
When does interest begin accruing?
Interest usually begins accruing when the loan is disbursed to your school. Your university communicates the disbursement date(s) with lenders, and there can be multiple. As a result, you may want to check in with the Billing Department to see when the funds would be disbursed so that you know when your interest begins accruing.

If your school splits up the loan on a semester basis, which is common, then you would only begin accruing interest on the portion that is disbursed rather than the full amount. So if you took out $80,000 – $40,000 for the fall, and $40,000 for the spring, then you would only begin accruing interest on the first $40,000 in the fall when initially disbursed. When the latter portion is disbursed in the spring, you would then accrue interest on the full $80,000.