How to Consolidate Parent PLUS Loans
Consolidating loans can be a great way to pay off your student loan debt. Learn how this applies to Parent PLUS Loans in this article.
Consolidating Parent PLUS Loans can be a relatively easy process, but it's important to know the different types of consolidation that are available and how they can help you. Since Parent PLUS Loans are federal student loans, you can go through the Direct Consolidation Loan program, or you can consolidate them by refinancing your loans with a private lender.
Here's everything you need to know about Parent PLUS Loan consolidation.



Can Parent PLUS Loans be consolidated?
Loan consolidation typically involves combining more than one loan into one new one. However, with student loans, you also can consolidate one loan through the federal consolidation program or through refinancing.
Here are the options you have for consolidating Parent PLUS Loans.
Federal consolidation
The Direct Consolidation Loan program can have some valuable benefits for parents who borrow money to help put their kids through school.
In particular, consolidation opens up access to certain benefits that Parent PLUS Loans don't offer on their own:
Income-driven repayment:

If you're struggling to keep up with your monthly payments, consolidation can allow you to get on an Income-Contingent Repayment (ICR) plan. The plan reduces your monthly payment to the lesser of 20% of your discretionary income or what you'd pay on a fixed 12-year payment plan. It also extends your term to 25 years, after which any remaining balance you have will be forgiven.

Student loan forgiveness:

If you're eligible for Public Service Loan Forgiveness, you can access the program through loan consolidation. The program offers full forgiveness after you make 120 qualifying monthly payments on an income-driven repayment plan while working full time for an eligible government agency or not-for-profit organization.

Longer repayment terms:

If you don't want the ICR plan but do want a longer repayment schedule, consolidation loans have terms ranging from 10 to 30 years.

Get out of default:

If you've defaulted on your student loan payments, your full balance will be due immediately. If you can't pay, you can rehabilitate or consolidate the loans. If you choose to consolidate, you'll need to make three consecutive, voluntary, on-time, full payments on the loans and agree to pay on the ICR plan going forward.
Keep in mind, though, that the Direct Consolidation Loan program won't save you money. In fact, the interest rate on your new loan will be the weighted average of the interest rates of the loans you're consolidating, rounded up to the nearest one-eighth of a percent.
But if you want to take advantage of any of the above benefits, it can be worth it.



Student loan refinancing
Refinancing Parent PLUS Loans with a private lender can provide certain benefits that you won't get with the federal consolidation program, but it also causes you to lose access to the benefits the federal program provides.
If you don't anticipate needing those benefits, though, here are some of the advantages of refinancing your Parent PLUS Loans:
Lower interest rates:

Depending on your credit score and income, you may be able to get a lower interest rate than what you're currently paying. Depending on how much lower it is, you could save thousands of dollars. Refinancing also will lower your monthly payment, even if your repayment term is the same.

Flexibility with payments:

While you can go as long as 30 years with a federal consolidation loan, you can't go shorter than 10 years. With refinancing, though, you can cut your repayment term to as little as five years. If you can afford the higher monthly payment, you could save money and time. If you want a longer repayment term, you can do that too, as refinance lenders offer terms as long as 20 years.

Transfer the debt:

If your child has agreed to take on their student debt once they've graduated and are established in their career, this is the only way to transfer that debt to them. Keep in mind, though, that not all student loan refinance lenders offer this option. In some cases, you may need to co-sign the new loan, though there may be an option to remove yourself later.

Other features:

Some private lenders may offer certain features that aren't available with federal loans. For example, you may be able to get bigger interest rate discounts if you're loyal to a specific bank, or you may be able to access discounts on other loans from the same lender. Shop around and compare features from several lenders to find the right fit for you.
Juno's Exclusive Student Loan Refinance Deals
---
Best for Most
Cosigner:
Can't be refinanced with a cosigner
Rates:
Fixed starting at 5.19% APR, Variable starting at 5.72% APR including autopay and Juno discount.
Juno benefit:
Rate reduction of 0.25%
Check:
Soft Credit Check to get rates; Hard Credit Check to refinance
---

Alternative Best for Most
Cosigner:
May be able to refinance with a cosigner
Rates:
Fixed starting at 4.96% APR, Variable starting at 4.99% APR. May include autopay discount.
Juno benefit:
Up to $1,000 cash back based on loan amount
Check:
Soft Credit Check to get rates; Hard Credit Check to refinance
---

Best for Medical Professionals
Something to keep in mind is that, unlike the Direct Consolidation Loan, refinancing does require a solid credit history and income to get the best terms. The good news is that you can get prequalified and view rate offers from multiple lenders before you settle on one.
Also, Juno can help you qualify for exclusive rates and discounts. It takes less than a minute to become a member, and there's no credit check required. Once you complete the process, Juno will actively negotiate with lenders to help secure better terms than you might be able to get on your own.
And the best part? It's free for you.



The bottom line
Consolidating Parent PLUS Loans can be beneficial, depending on your goals and the type of consolidation you pursue. If you qualify for the Public Service Loan Forgiveness program, need access to the ICR plan, want a longer repayment term or have defaulted loans, the Direct Consolidation Loan program can be a good way to get what you need.
But if your goal is to reduce your interest rate, pay off the loan early, choose your own repayment term, transfer the debt to your child or take advantage of other features, refinancing may be the better option.
Take your time to consider what your goals are with your Parent PLUS Loans and how you want to pay them off. Then compare your options and consider which one might provide the best path forward for you.
As part of your process, sign up to be a member of Juno so we can help you find the best rates. Even if you don't choose to refinance, the information can help you make the right decision.
---
Written By
Ben Luthi
Ben Luthi is a personal finance and travel writer based in Salt Lake City, UT. He loves helping people better understand their finances. When he's not traveling, Ben enjoys spending time with his kids, hiking, and watching films. His work has been featured in U.S. News & World Report, The New York Times, MarketWatch, Fox Business, and many other publications.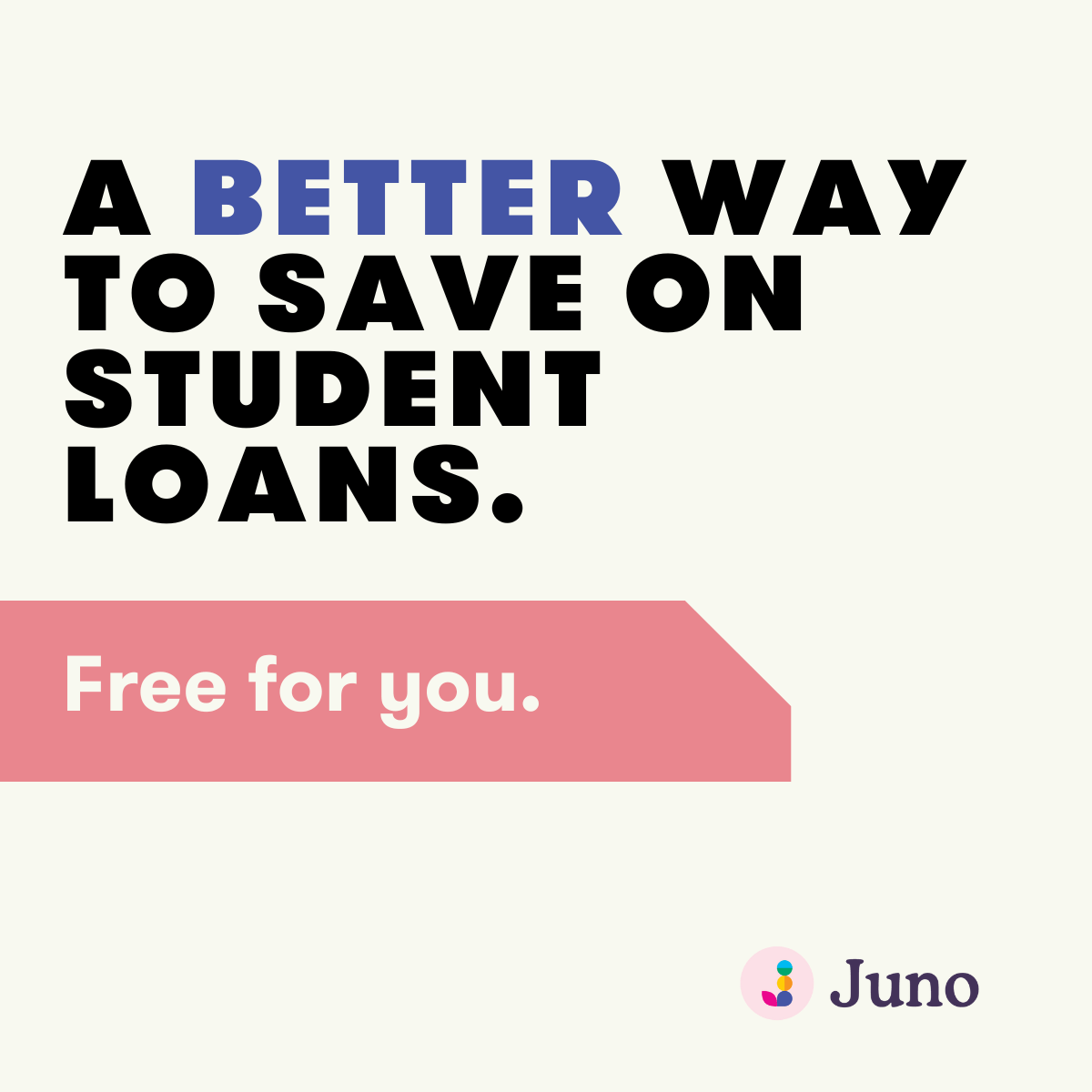 Learn more
Student Loan Calculators: