How to Find a Cosigner for Your Student Loans Other Than Parents
Finding someone to cosign a loan for you can be the difference between being able to afford school or not. This article explains people other than your family who may be able to help.
If you are applying for private student loans, there's a good chance you will need a student loan cosigner.
A cosigner agrees to be legally responsible for the debt along with you. Most student loan lenders require cosigners because people who are just starting school don't usually have much income or a long credit history. As a result, it can be too risky for lenders to give them a loan unless someone with more established financial credentials vouches for them.
Ideally, students can ask their parents to be a student loan cosigner. But this isn't always an option for many reasons. Whether you're an international student, your parents can't afford it, or you don't feel comfortable asking them, you definitely aren't alone if your parents can't help you get your college loans.
Unfortunately, without parental help, you may need to find a cosigner elsewhere. And that can be tricky. Here are some options for what to do if you find yourself in this situation.
How to find a student loan cosigner that's not your parents
If your parents cannot or will not cosign for you, try these other techniques to find a cosigner.
Ask for help from other relatives
Parents aren't the only ones who can cosign. Grandparents, aunts, uncles, cousins, siblings, and other family members may also be willing to help you get an education. While there is a risk to co-signing because they could be held responsible if you default, family members are often willing to take that chance to help you fund your degree.
You'll want to make sure that any relative you're asking has good credit and solid proof of income, though. Otherwise, the lender may not consider them to be an acceptable cosigner so you'd be no closer to loan approval.



Tap into your broader network
There is no requirement that a cosigner be a relative. In fact, anyone with good credit and income should be accepted by your lender. That means you can consider asking other people in your life.
Some possible options include:
A boss or employer who you are especially close to, especially if you are completing coursework that could help you advance in your current position.

Any professional or personal mentors you may have, especially if they helped you to decide which colleges to apply to or are working with you to decide which school to attend.

Youth group or church group leaders, especially if they encouraged you to apply to college or to work hard on earning your education.

Family friends, especially if they're alumni of the college you would like to attend.
If there are people in your life who are invested in your success, they could potentially be good candidates to cosign a loan for you.



Avoid online cosigner services
There are some online cosigner services there that target people who are desperate to find a student loan cosigner. Many charge high fees and have very poor reputations for actually helping people to get someone to cosign a student loan.
Remember, when someone agrees to be a student loan cosigner for you, they are committing to the lender to pay thousands of dollars of your debt if you stop making payments. They are putting their credit on the line. A stranger with good credit and a healthy income isn't going to do that for someone they meet through an online cosigner service.
How to ask someone to be a student loan cosigner
One of the trickiest parts of trying to find a cosigner is knowing how to ask. When you approach loved ones, be sure you're prepared to explain:
What your goals are for your academic program:

Help them see why you want to earn a degree.

Why you need a cosigner:

If it's because of a lack of income or lack of credit history, they may feel more comfortable than if you need a cosigner because you have poor credit.

What your plans are for paying back your loan:

They need to feel confident that you will be the one paying and they won't end up responsible for your debt.

How much you want to borrow:

They'll definitely need to know what type of debt they're agreeing to be responsible for.

What loan options you are considering:

If you show you've done your research and found a loan with good terms at a competitive rate, they are more likely to take you seriously.

Whether cosigner release is an option:

Some private student loans provide the option for the cosigner to be released from liability for the loan after the primary borrower makes a certain number of on-time payments. Your loved ones may feel more comfortable if they know they'll only be on the line for a short time.
Remember, people you ask to cosign for you have the right to say no because becoming a student loan cosigner is a big commitment.



What to do if you can't find a cosigner?
In most cases, you will need a cosigner to get a private student loan. This is true with Juno's partner lenders as well. But you may be able to explore other financing options, or consider applying for a private loan in the future once you've worked on building credit and increasing your income.
If you have a cosigner or are able to qualify for a loan on your own, Juno can help you to get the most affordable possible rates on your private student debt. Juno gets together groups of student borrowers and negotiates rates with lenders to help group members save.
Join Juno today to find out more about your options for affordable private student loans to help fund your degree.
---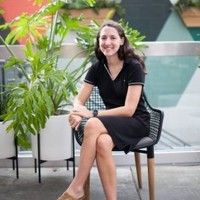 Written By
Christy Rakoczy Bieber
Christy Rakoczy Bieber is a full-time personal finance and legal writer. She is a graduate of UCLA School of Law and the University of Rochester. Christy was previously a college teacher with experience writing textbooks and serving as a subject matter expert.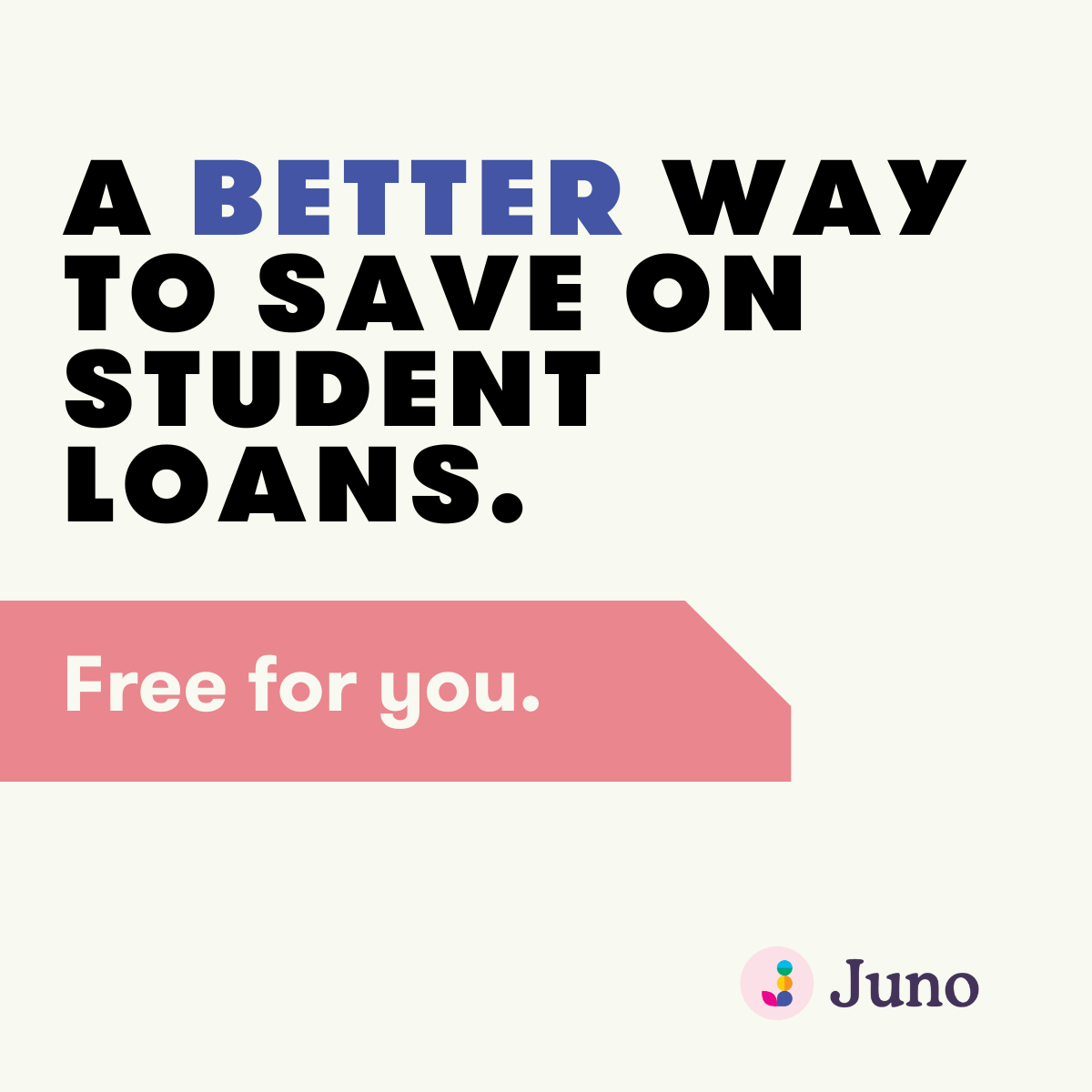 Learn more
Student Loan Calculators: