How to Refinance Quorum Student Loan As An International Student
Want to lower your monthly student loan payment for Quorum, or your overall student loan cost? You may be able to refinance to a lower interest rate through Juno.
If you have a Quorum student loan, it may be possible to refinance your debt into a substantially lower student loan with Juno's lending partners.
You'll need to live and work in the United States, but you do not need to be a US citizen or permanent resident.
Eligibility Criteria
Non-permanent resident aliens (including DACA recipients and asylum seekers) must have valid documentation showing immigration status is current.
Borrowers must be employed, have sufficient income from other sources, or have an offer of employment to start within the next 90 days.
You have graduated with an associates' degree or higher from a Title IV school.
You are looking to refinance educational debt. Bar loans and residency loans are not eligible for refinancing at this time.
Minimum loan amount is $5k
Have questions? Set up a free consultation here.
---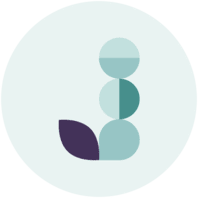 Written By
Juno Team
Juno came into existence to help students save money on student loans and other financial products through group buying power by negotiating with lenders. The Juno Team has worked with 90,000+ students and families to help them save money.