GMAT vs. GRE: Which Test Should You Take?
Considering attending business school? You may be wondering if you should take the GMAT or the GRE. Learn more about each test and which one is right for you.
If you're thinking about attending business school for your graduate degree, you may be trying to decide which test to take to get in. While the Graduate Management Admission Test (GMAT) is used exclusively by business schools, more than 1,200 MBA programs also accept the Graduate Record Examination (GRE).
Here's what you need to know about each test to determine which is the right one for you.



GMAT vs. GRE at a Glance
If you're trying to decide between the GMAT and GRE for preparing for business school, here's a quick summary of what you'll get with each test:



GMAT

GRE

Who takes it

Business schools

Most graduate schools and a growing number of business schools

Test structure

One 30-minute analytical writing section with one essay

One 30-minute integrated reasoning section

One 62-minute quantitative section

One 65-minute verbal section

One 60-minute analytical writing section with two essays

Two 30-minute verbal reasoning sections

Two 35-minute quantitative reasoning sections

One 30- to 35-minute experimental section that may be math or verbal

Format

Computer-adaptive test

Computer-adaptive test, though a paper version is available in some areas where computer testing is unavailable

Scoring

200 to 800 in 10-point increments

130 to 170 in 1-point increments

Test time

3.5 hours

3.75 hours

Scores are valid for

5 years

5 years

Cost

$250

$205
The exams are different in what they test and how they're scored, so it's not easy to compare them. Educational Testing Service (ETS), which administers the GRE, has a tool that you can use to compare your score on the GRE to what its equivalent would be on the GMAT.
However, the Graduate Management Admission Council, which administers the GMAT, claims there's no way to properly compare the two and says the only way to know what your GMAT score would be is to prepare and take the exam.
Either way, there are hundreds of schools that accept both, so you don't necessarily need to compare the two if the schools you're interested in take both.
GMAT vs. GRE: How to Choose
If you're trying to decide which test is better for you, here are some things to consider.
Which Exam Does Your College Accept?
You're likely applying to more than one business school, so it's important to determine which exams those schools accept. If even one of your top choices doesn't accept the GRE, it makes sense to take the GMAT in case that school offers the best financial aid package or is the only one that accepts you.
However, if all of your top-choice schools accept both, you may be able to consider other factors before deciding which exam to take.
Which One Is Easier?
It really depends on you. The GMAT is generally geared toward students with strong quantitative and analytical skills. That includes solving complex problems, interpreting data in charts and tables, and more.
On the flip side, the math section of the GRE is more straightforward. That said, each test has its own difficult sections. As such, it's important to do some research on each exam to determine which one would be a better fit for you and your approach to learning.
Take Both
Even if you think one of the two exams might be a better fit based on what you've read, consider taking a practice test of each to decide which one you prefer. Many organizations, including The Princeton Review, allow you to take a free full-length practice test for the GRE and GMAT so that you can get a feel for each.



You May Be Safer With the GMAT
Although many business schools give you a choice between the GRE and GMAT and you can get into business school with either, the GMAT may still be the safer bet if you want to maximize your chances of acceptance.
According to e-GMAT, which provides an online course to help you study for the GMAT, more than 90% of business school applicants use that test over the GRE.
Why? Because the GMAT is geared toward people who have a mind for business, and if you're taking the GRE, it gives admissions teams less information about how well you'll do in a business graduate degree program and beyond.
Additionally, if you include your GRE scores in your business school application, it may signal that you are not certain you want to attend business school and may be considering other graduate programs.
Finally, while some business schools may use the ETS comparison tool to convert a GRE score to a GMAT score, it's easier for them to interpret GMAT scores directly, giving them a better idea of your qualifications.
The Bottom Line
If you're thinking about attending business school, you may have the option to choose between the GMAT and the GRE for admissions.
If you're serious about business school and not considering any other graduate programs, it's generally better to opt for the GMAT over the GRE, even if the colleges you're considering accept both.
However, if you are considering other programs, the last thing you want to do is take both tests, so it may make sense to choose the GRE instead of the GMAT.
That said, it's not an automatic rejection if you come to a business school admissions office with a GRE score, especially if you manage a high score on the exam. So take some time to think about both options, compare them and take practice tests. You may even consider contacting the admissions office for the schools you're considering and asking them for their feedback on which exam would be better for you.
As you go through this process, also think about how you plan to pay for your graduate degree. Juno can help you get better MBA loans by negotiating exclusive rates and discounts for our members. You can join for free, and it takes only a few minutes to get set up and request help.
---
Written By
Ben Luthi
Ben Luthi is a personal finance and travel writer based in Salt Lake City, UT. He loves helping people better understand their finances. When he's not traveling, Ben enjoys spending time with his kids, hiking, and watching films. His work has been featured in U.S. News & World Report, The New York Times, MarketWatch, Fox Business, and many other publications.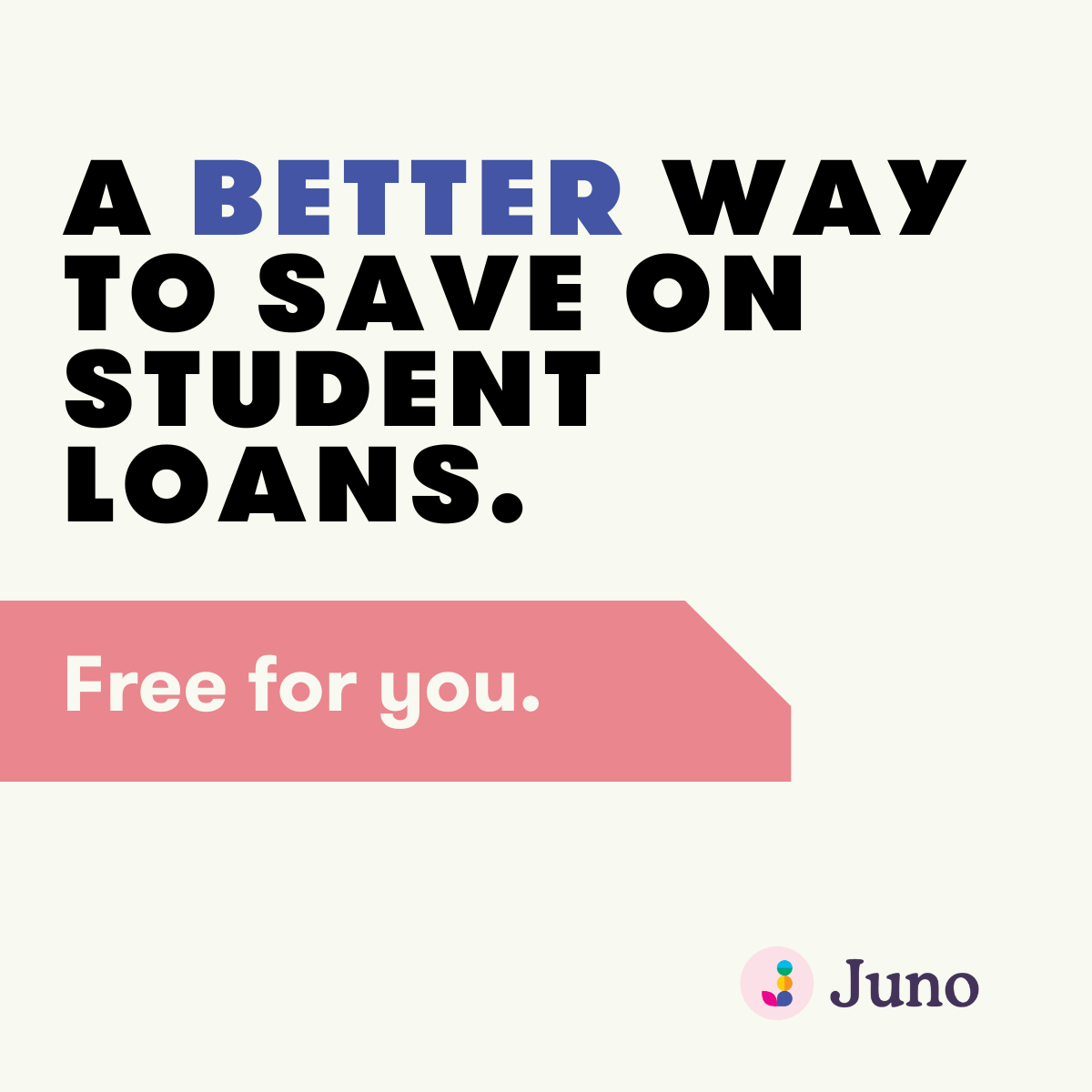 Learn more
Student Loan Calculators: