Did You Lose Your Financial Aid? What are Your Options?
Financial aid uncertainty can be triggered by a number of things and influence all parts of your life. This article helps break down and explain your options if you have lost your financial aid.
Losing your financial aid can be a discouraging experience. Paying for college is hard enough at the best of times, and losing aid money you've come to rely on just makes it worse.
If you're in this situation, you might be wondering what happened - and more importantly how you can fix it. We'll walk you through some possible scenarios and lay out some possible options.


Why students lose financial aid
There are several different explanations for why students no longer qualify for financial aid. Here are the most common:


Financial situation changed
In many cases where a student loses financial aid, it's because their financial situation has improved. If their parents received a raise or if one parent returned to the workforce, the student may no longer qualify for need-based aid like the Pell Grant or Federal Supplemental Educational Opportunity Grants (FSEOG).
If your parents are divorced and one of them remarries, that may also change how much money the federal government estimates your family can afford.



Didn't fill out the FAFSA
The Free Application for Federal Student Aid (FAFSA) is the form that colleges use to determine your financial aid eligibility. It has to be filled out every year you want financial aid, including federal grants, federal student loans and state grants. Many universities also require the FAFSA to qualify for their internal scholarships and grants.
If you don't fill out the FAFSA, you won't be eligible for these grants, loans and scholarships. You have to fill out the FAFSA every year, even if your situation hasn't changed and you previously qualified for financial aid.
Aren't making satisfactory academic progress
Most federal financial aid programs require that you make satisfactory academic progress (SAP) toward a degree to be eligible. SAP is fulfilled by taking enough classes that count toward your major. If you don't declare a major or fail classes that are required for your major, you may not make SAP.



Drop below part-time status
If you drop below half-time or part-time status, your financial aid could be rescinded - even if you're getting good grades. Most types of financial aid have a certain credit requirement. If you drop a class or don't register for enough classes, you may lose funding.
Student loan default
If you previously defaulted on a federal student loan, you may not be eligible for more financial aid until you enter a repayment agreement with the university. Contact the university and ask them what you can do to fix the problem. It may take several months before the default is removed from your record.
Options if you lose financial aid
If you're wondering, "I lost my financial aid, how do I pay for school," then read below for some possible strategies.


Take out private student loans
If you lose financial aid and need to pay for college, private student loans are one of the fastest ways to secure funding. Applying for a private student loan is simple and usually takes less than an hour.
You'll have to supply basic demographic and contact details for both yourself and a cosigner. A cosigner is someone who will be legally responsible for the loan if you default. The lender may require a cosigner if you don't have any income of your own.
The lender may also require a certain credit score and income to be eligible for the loan, the exact details of which will vary based on the lender.
The private student loan process generally takes a couple months to be finalized, so make sure to apply well in advance of the semester starting.
Apply for more scholarships
If you need just a few thousand dollars to make up the difference, apply for more scholarships. Start by contacting your advisor and asking what you're eligible for. They'll know of any university-based scholarships that fit the bill.
Next, visit scholarship sites like Fastweb, Unigo and CollegeScholarships.org to find more options. Don't shy away from small scholarships, as these often have fewer requirements and less competition than the bigger awards.
Get a part-time job
Depending on how much financial aid you lost, you may be able to recoup the money with a part-time job. Look around campus listings or on Craigslist for job openings. Make sure to find a gig that works with your class schedule.


FAQs
If you lose financial aid at one school, can you get it at another?
Most universities use the same formula to determine financial aid eligibility. In other words, if your parent's income increased and disqualified you from need-based aid, that wouldn't change just because you transferred to a different college. If you were deemed ineligible because of your GPA or not taking enough classes toward your major, that also would not change just because you transfer.
Other schools may offer more money in scholarships, but this depends on a case-by-case basis.



Will I lose financial aid if I get married?
Getting married will not automatically disqualify you from receiving financial aid. Married students are still eligible for federal student loans, scholarships and Pell and FSEOG grants.
The only reason that your situation may change when you get married is that you are automatically considered an independent student. This means that your parents income and assets will no longer be calculated when determining your financial aid status. If your parents were in a higher income bracket, this could mean that you are now eligible for need-based aid.
Independent students have higher federal student loan limits than dependent students - $57,500 in total for undergraduate studies compared to just $31,000. Because of this disparity, independent students may be able to avoid private student loans altogether.
Juno can help you to find a student loan or refinance a loan at the most competitive possible rate. We get groups of buyers together and negotiate on their behalf with lenders to save them money on private student loans and private student loan refinance loans.
Join Juno today to find out more about your options for affordable private student loans to help fund your degree.
---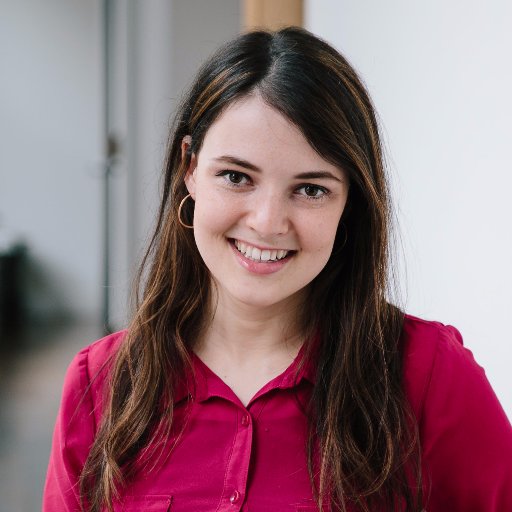 Written By
Zina Kumok
Zina Kumok is a freelance writer specializing in personal finance. A former reporter, she has covered murder trials, the Final Four and everything in between. She has been featured in Lifehacker, DailyWorth and Time. Read about how she paid off $28,000 worth of student loans in three years at Conscious Coins.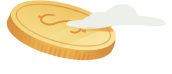 Get $75 bonus from Juno to start saving
No minimums
Exclusive cash back
FDIC insured
5% or better
That means you could get paid $500 for each $10,000 in your bank account.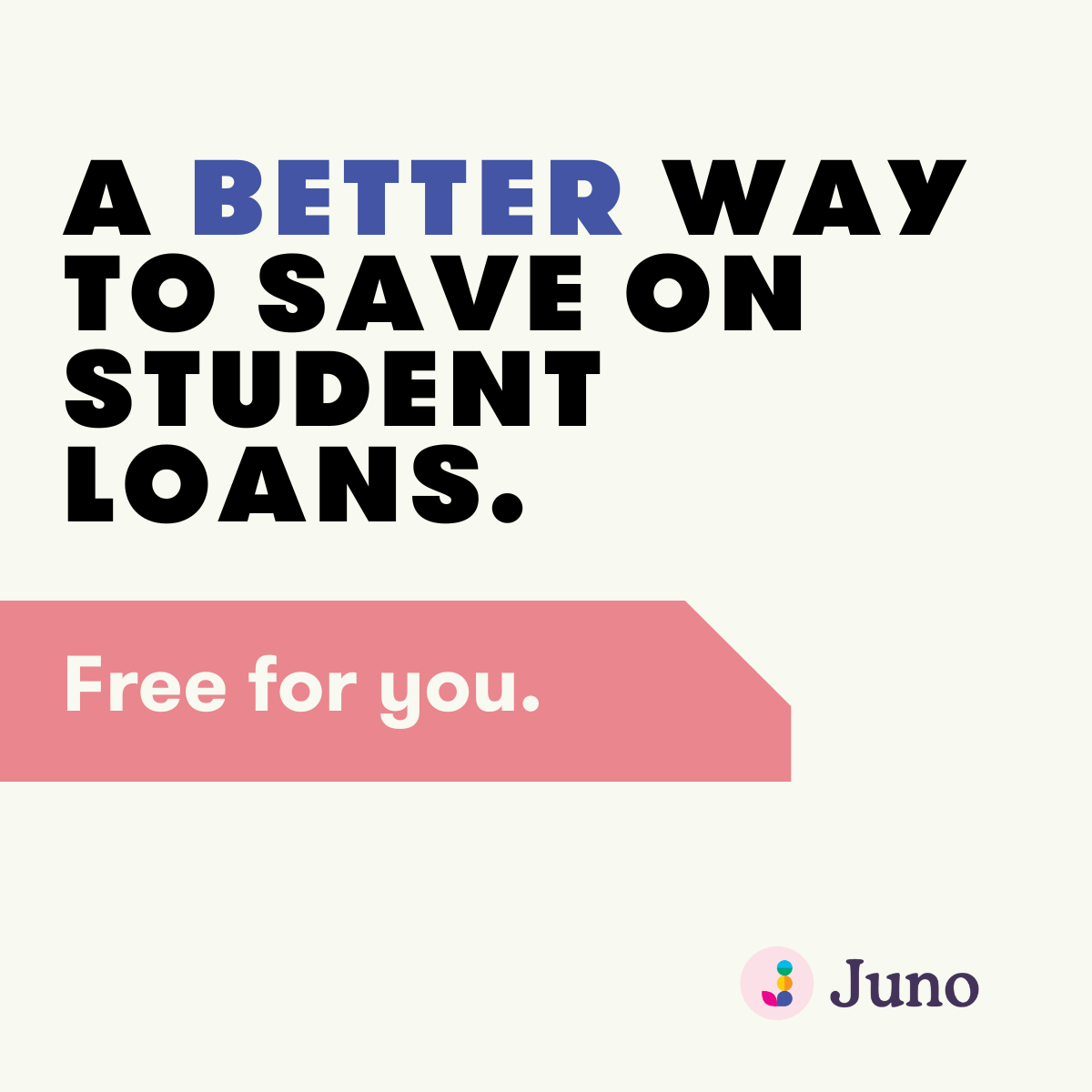 Learn more
Student Loan Calculators: