When is the Deadline for Financial Aid? What You Need to Know
Financial aid dates are important to be aware of. Here are some of the dates you should keep in mind.
If you're looking to secure federal financial aid, you're probably aware that the first step is to fill out the Free Application for Federal Student Aid (FAFSA). This is the official form from the Department of Education, and filling it out renders you eligible for both need-based and non-need-based aid.
The official deadline for filling out the FAFSA can vary depending on a few factors, like where you choose to go to school and what type of aid you're hoping to qualify for. We'll break down the details in the article below.
H2 FAFSA open date and deadline
The FAFSA application for the 2023-24 school year was opened on October 1, 2022. The official deadline from the federal government is June 30, 2024.
However, each school's financial aid office has its own FAFSA deadline, which is often much earlier than June 30. Some schools have both priority and regular deadlines. Meeting the priority deadline means you'll be in the first round of aid recipients. If you miss the priority deadline, you may not qualify for as much financial aid.
To submit the FAFSA form, visit the official Financial Student Aid (FSA) website. Log in with your FSA ID and password and scroll down until you see the link that says FAFSA application.
H2 File your FAFSA for next year close to October 1
Students and parents should try to file the financial aid application as soon as possible. Some types of federal financial aid have a limited number of spots, so students who wait to submit the FAFSA may not qualify for as much aid.
The Federal Supplemental Educational Opportunity Grant (FSEOG) provides awards between $100 and $4,000 annually. Unlike other types of federal grants, these awards are given on a first-come, first-serve basis.
Work-study is another type of financial aid with limited spots. Unlike FSEOG or Pell grants, students who receive a work-study spot must work on-campus or with an affiliated non-profit or other type of organization. Students can use the funds from work-study to pay for tuition, room and board and other expenses.
Many schools offer scholarships to qualified students, and most require that you submit the FAFSA to be eligible. These scholarships are often in short supply, and delaying your FAFSA submission can result in fewer awards.
Unlike the types of financial aid awards mentioned above, federal student loans are not limited. As long as you complete the FAFSA by the school's deadline, you will be able to receive federal student loans.
Private student loans are not impacted by the FAFSA. If you need to take out private loans, you will have to fill out a form directly through the lender.



H2 State and institutional FAFSA deadlines
Many states give out grants for local students who are attending school in-state. Most of these grants ask that students submit the FAFSA, and some will require a separate application as well.
Some states also provide grants to every student who qualifies and applies by the deadline. However, other states have a limited amount of funds, so only students who submit their applications early will receive a grant.
Grant deadlines will vary depending on the state. For example, Texas has a deadline of January 15, 2023 for local students, while Vermont suggests that students submit the FAFSA as soon as possible. Go here to find a full list of FAFSA deadlines for state grants.
H2 Federal FAFSA Deadlines
H3 2023–24 Academic Year
The federal deadline for the 2023-24 school year is June 30, 2024. However, if you wait to apply by that date, you will likely miss out on most of the available financial aid programs. It's best to go by the deadline set by the school. If you're attending college in-state, you should also look at the state financial aid deadline.
H3 2022–23 Academic Year
The official FAFSA deadline for the 2022-23 academic year is June 30, 2023. However, the financial aid application deadline for most schools has likely passed already. Contact the school's financial aid office to see if the deadline has expired.
H2 College Deadlines
Financial aid deadlines for schools may vary from institution to institution. For example, at Ohio State University, the priority deadline for financial aid for the 2022-23 school year was February 1, 2022. At Indiana University, the deadline was April 15, 2022.
Some students think they have to wait until they are accepted to a school before they can apply for financial aid. But schools encourage students to submit the FAFSA as soon as possible and not wait for an official decision.
When you complete the FAFSA, you can choose which schools you want the results sent to. That is where you will list all the schools you have applied to.
H3: CSS Profile Deadline
Some schools use the CSS Profile to determine eligibility for internal awards. The deadline for the CSS profile is often between January 1 and March 31. Make sure to check if the schools you've applied to accept the CSS profile. If they do, note the deadline.
Unlike the FAFSA, submitting the CSS Profile costs $25 for the first school and $16 for each subsequent school. If a school accepts a CSS Profile, you should submit it to see if you will qualify for more aid.
---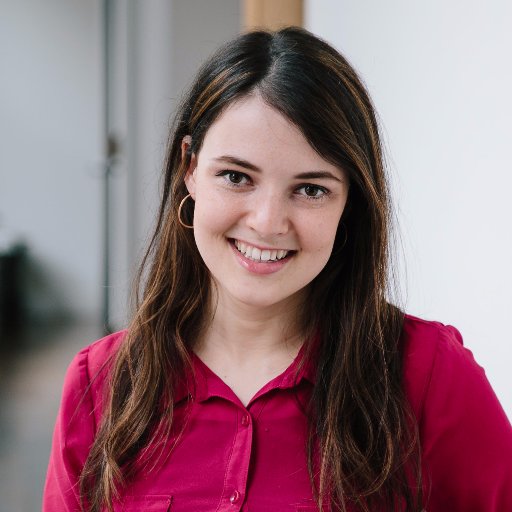 Written By
Zina Kumok
Zina Kumok is a freelance writer specializing in personal finance. A former reporter, she has covered murder trials, the Final Four and everything in between. She has been featured in Lifehacker, DailyWorth and Time. Read about how she paid off $28,000 worth of student loans in three years at Conscious Coins.