How to Get an Athletic Scholarship for College
Excelling at a sport is the main way to secure an athletic scholarship, but students who search for scholarship opportunities tend to be more successful. Read on for tips.
Most people assume that athletic scholarships are handed out based on athletic ability alone. But while excelling at a particular sport is the main deciding factor, students who actively search for scholarship opportunities tend to be more successful.
Here are some tips for landing the best athletic scholarship for your situation, along with some ways to secure additional funding for your college degree.



Do Your Research
The first step in getting an athletic scholarship is determining what level of college athletics you might be eligible for. Talk to your current coaches and see what they say. They will have an accurate idea of where you might fit in.
If you have friends who are already college athletes, talk to them about the process. They may have insight and suggestions for how you can make the best decision from not only an athletic perspective but also an academic perspective.
If you're being recruited by coaches, ask specific questions about what kind of athletic scholarship you might receive. Will it be a partial scholarship or a full ride? For how long will you receive the scholarship? Which school has the best academic program? Where will it be easiest to balance athletics and academics?
Also make sure you understand the total cost of attendance. A 50% scholarship to a school that costs $40,000 a year may be a worse choice than a 25% scholarship to a school that costs only $15,000 a year.
Once you have an idea of which college division makes sense, start researching schools to find a good fit in terms of athletics, academics, location and more. You can use sites such as the College Board to find detailed information about each school. Think about what you want to major in and what your nonathletic career will look like.
If you're not a star athlete, you'll have to sell yourself to programs. Your coach can also help you put together a recruiting package, including a highlight reel that you can share with coaches. Start by contacting schools that seem like a good fit both athletically and academically.



Find More Financial Aid
While most people assume that student-athletes get scholarships that cover 100% of their expenses, the reality is much different. According to the NCAA, only about 57% of Division I student-athletes receive financial support, compared to 63% in Division II and 80% in Division III.
The amount of financial aid also depends on the college division. For example, the average scholarship for Division I athletes is $14,270 a year for male students and $15,162 for female students. That number drops significantly for Division II athletes, with an average of $5,548 for men and $6,814 for women.
If your athletic scholarship does not cover the total cost of college and you've maxed out your other funding options, you'll have to find other sources of financial aid.
Start by applying for external scholarships and focus on opportunities for student-athletes. Sites such as Fastweb, Scholarships.com, Bold.org and Going Merry have lists of scholarships you could qualify for.
Max Out Federal Loans
If you don't receive enough of an athletic scholarship, you can apply for federal student loans to cover your tuition costs.
To apply for a federal student loan, you have to fill out the Free Application for Federal Student Aid (FAFSA). The FAFSA is a form that asks questions about your and your parent's financial circumstances, including your family's total income and assets. Schools use information from the FAFSA to determine what kind of financial aid you qualify for, including federal student loans.
Federal student loans offer loan forgiveness options, income-driven repayment plans, and long deferment and forbearance periods. For the 2022-23 school year, the interest rate for undergraduate federal loans is 3.73%.



Take Out Private Student Loans Through Juno
If you've maxed out federal student loans, you can turn to Juno to fill in the gaps. Juno's partner lenders offer private undergraduate student loans with five-, seven-, 10-, 12- and 15-year terms. When you apply for a loan, you can choose the term. In general, shorter terms will have higher monthly payments and lower interest rates, while longer terms will have lower monthly payments and higher interest rates.
Juno's partner lenders offer loans with fixed and variable interest rates. The interest rate on a fixed-rate loan will stay the same throughout the life of the loan, while the interest rate on a variable-rate loan will fluctuate with market conditions.
Fixed interest rates range from 2.99% to 12.78% APR, and variable interest rates range from 0.94% to 11.44% APR. These APRs include 0.25% autopay discount where applicable.
There are no origination or application fees and no prepayment penalties. Juno also offers an interest rate guarantee. If you find a lower rate with another lender for the same loan term, Juno will beat it.
Undergraduate students will likely need a co-signer to qualify for a Juno student loan. A co-signer is an adult, often a parent or another relative, who has a good credit score and a stable income. When they co-sign a loan, they agree to take over student loan payments if you default.
Lenders require co-signers because most undergraduate students don't have a credit history or consistent income, which means they can't prove they will be responsible borrowers who will pay back the loan on time every month.
All rates accurate as of April 12, 2021.
---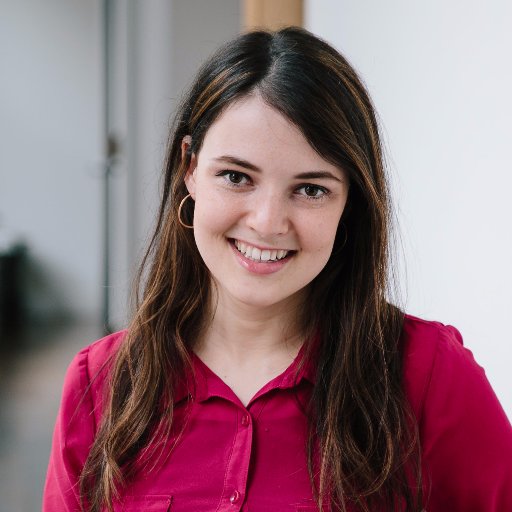 Written By
Zina Kumok
Zina Kumok is a freelance writer specializing in personal finance. A former reporter, she has covered murder trials, the Final Four and everything in between. She has been featured in Lifehacker, DailyWorth and Time. Read about how she paid off $28,000 worth of student loans in three years at Conscious Coins.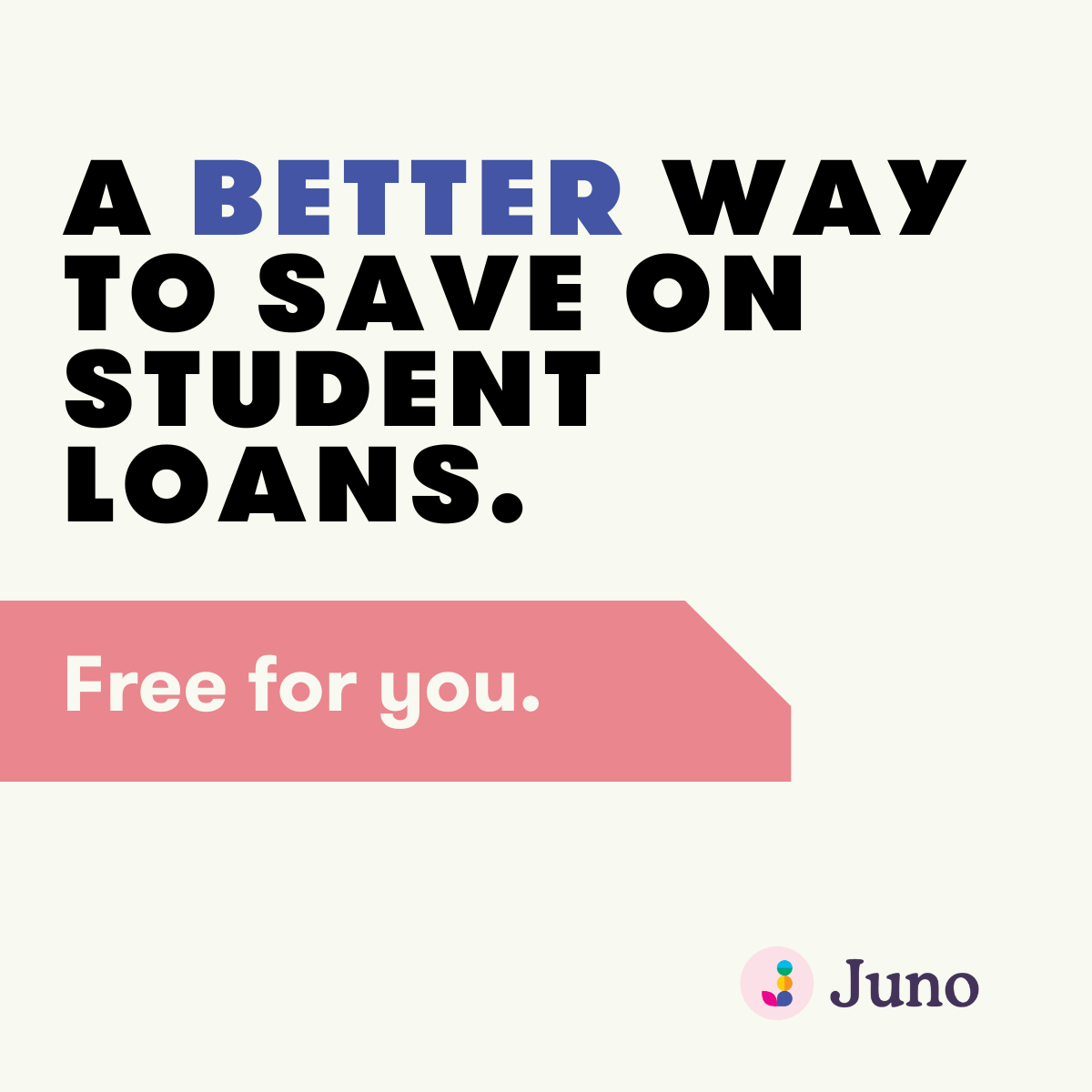 Learn more
Student Loan Calculators: