Top 10 Merit-Based Scholarships
Merit-based scholarships are a great way to help pay for college. Read to find out where you can tap into these resources.
If you start looking into all the scholarships available for college students, one thing becomes clear very quickly: there is a lot of scholarship money to be had. Unfortunately, applying for scholarships can be an incredibly time-consuming process.
That's why it's important to focus on the scholarships with the most bang for your buck. Here are 10 of the best merit-based scholarships you should consider applying to.



1. Cameron Impact Scholarship
The Cameron Impact Scholarship is a full tuition scholarship that is given to 10 to 15 students annually. About 25% of the scholarship spots will be given to students who are interested in a career in public service, including education, nonprofit work, the government or the military.
To be eligible, students must have a 3.7 GPA on their high school transcript and submit two letters of recommendation. They must also be U.S. citizens to qualify. Students must attend an accredited four-year university full-time.
2. Coca-Cola Scholars Program
The Coca-Cola Scholars Program is one of the biggest scholarship programs in the country, with 150 students selected each year. Students need to have a strong leadership background and a 3.0 GPA.
You must attend an accredited university and be pursuing a degree. Only incoming freshmen are eligible for the award. Students receive a $20,000 annual scholarship. The scholarship application is due October 31, 2022.
U.S. citizens, permanent residents, U.S. nationals, refugees, asylum seekers, Cuban-Haitian entrants and humanitarian parolees are eligible for the award.
3. College JumpStart Scholarship
The College JumpStart Scholarship is a merit-based scholarship available to high school students, current college students and non-traditional students. Students can attend a two or four-year university or trade school to be eligible.
U.S. citizens, legal residents, international students attending school in the U.S. and non-traditional students may qualify for this scholarship. The winner gets a $1,000 award.
The deadline is October 17, 2022 for the fall round of applications and April 15, 2023 for the spring round.
4. Equitable Excellence Scholarship
The Equitable Excellence Scholarship gives out 100 $5,000 awards annually to students with a background in leadership. The organization will also provide one-time awards worth $2,500 that students can use for higher education costs.
Only incoming college freshmen attending a two or four-year school will be eligible. U.S. citizens and legal residents can apply.
As part of the application, students will have to write an essay showing how they demonstrate courage, resilience and leadership skills.
5. National Merit Scholarship Program
The National Merit Scholarship Program provides scholarships to 7,250 students. There will also be an additional 800 students who will receive a Special Scholarship from the National Merit Scholarship Program.
Only students who take the Preliminary SAT or National Merit Scholarship Qualifying Test can qualify for this scholarship. Students generally take this test during their junior year of high school.
The National Merit Scholarship includes three subcategories:
National Merit $2500 Scholarships

Corporate-sponsored scholarships

College-sponsored scholarships
6. Hertz Fellowship
Graduate students can qualify for the Hertz Fellowship, which provides up to $250,000 in funding for five years. To be eligible, students must be college seniors, first-year graduate students or planning to apply for graduate school.
They must also be interested in one of the following majors:
Applied physical and biological sciences

Mathematics

Engineering
Only U.S. citizens and permanent residents are eligible. Students who receive the scholarship will also be eligible for mentoring services, access to relevant symposia and more.
7. Barry M. Goldwater Scholarship Program
College sophomores and juniors who are studying natural sciences, mathematics or engineering are eligible for the Barry M. Goldwater Scholarship. The scholarship will cover the cost of attendance minus other financial aid.
The application deadline varies depending on the college and will range from late September to late January. Students must be nominated by a faculty representative from their school. Only undergraduate students are eligible.
8. American Bus Association
Students who are interested in the transportation, travel or tourism industry can apply for a scholarship through the American Bus Association (ABA). Only current undergraduate or graduate students are eligible. The ABA gives out two $5,000 awards.
Students must maintain a 3.4 GPA to qualify. They do not have to be members of the ABA or be related to an ABA member to qualify.
9. National Washington Crossing Foundation
Students who are interested in government service can apply for the National Washington Crossing Foundation scholarship. Only current high school seniors are eligible for this award.
The scholarship is worth between $500 and $5,000, and awards are given on a one-time basis. Students must write an essay about why they want to work in the government. Applications must be postmarked on or before January 15, 2023 to be accepted.
10. Foot Locker Scholar Athletes
The Foot Locker Scholar Athletes scholarship program will award $20,000 to 20 student-athletes. Only incoming college freshmen are eligible for this scholarship.
Awards will be given in $5,000 increments annually for four years in total. High school athletes must have a 3.0 GPA to qualify. Only U.S. citizens and permanent residents are eligible. Student-athletes must prove their leadership skills to qualify, and Foot Locker may reward those who come from a diverse background.
---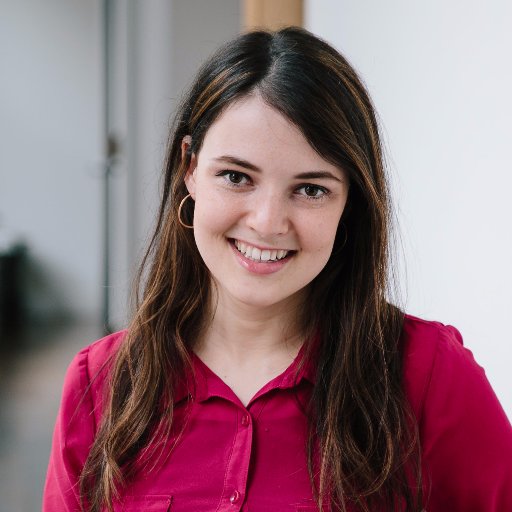 Written By
Zina Kumok
Zina Kumok is a freelance writer specializing in personal finance. A former reporter, she has covered murder trials, the Final Four and everything in between. She has been featured in Lifehacker, DailyWorth and Time. Read about how she paid off $28,000 worth of student loans in three years at Conscious Coins.