Is Your Company Doing Enough To Help You With Your Student Loans?
More and more employers are offering student loan repayment assistance as a benefit. Is yours doing enough to help you with your student loans? Learn more here.
Depending on your financial situation, student loan payments can be anywhere between a nuisance and a cause of total financial ruin. The average student loan payment ranges from $200 to $299, according to data from the Federal Reserve.
The good news is that more and more private employers are offering student loan repayment assistance as an employee benefit.
Since Congress made it possible for employers to offer up to $5,250 in student debt assistance each year on a tax-exempt basis, 17% of employers claim they offer the perk, and 31% more have plans to offer it, according to a survey by the Employee Benefit Research Institute.
But is your employer doing enough to help you? Here's how student loan repayment assistance works, some companies that offer it and how employers also benefit from providing it.



How Employer Student Loan Repayment Works
Depending on the employer, student loan repayment assistance can come in many forms. Here are just a few approaches some companies have taken to offer it as a benefit to their employees:
Make payments directly to the lender or servicer, typically through a third party such as Gradifi.

Make payments directly to the employee, which they can use to make payments.

Offer stock awards that employees can sell to make student loan payments.

Offer retirement plan contributions to employees who put a certain amount of their salary toward their student loan debt.

Allow employees to put unused vacation time toward student loan payments.
Companies will typically put a cap on how much assistance they'll provide on a monthly, annual or lifetime basis. But some employers don't cap the benefits you can receive and will continue to help until you've paid off your debt in full or leave the company.
In some cases, you need to have been with the company for a set period before you can take advantage of the student loan repayment assistance program. But others will start you out with the perk on day one.
Some companies may have other limitations, such as a degree requirement. But others may not care whether you graduated from college.
If you're considering an employment opportunity that includes this benefit, read the fine print to get an understanding of how much assistance you'll receive and what kinds of limitations the program has.
10 Employers That Help Pay Off Student Loan Debt
Employers are increasingly offering student loan repayment assistance as a benefit for their employees. Here's just a sampling of companies that help employees pay off their student loan debt:
Aetna:

The health insurance carrier will match up to $1,000 in employees' student loan payments, up to a total of $5,000.

Andersen Global:

The company, which offers financial consulting services, offers $100 each month to employees who meet the program requirements, for five years total. Then, once you've been with the company for five years, you'll get a lump-sum payment of $6,000, bringing the total benefit to $12,000.

Chegg:

The educational services company offers a stock award plan, giving employees with at least two years with the company up to $5,000 per year in stock, which they can sell, using the proceeds to pay down student loan debt. That's in addition to the $1,000 each employee with student loans receives from the company.

Connelly Partners:

When a new employee joins the company, they'll get a $1,000 signing bonus, which they can use to pay down student loan debt. They'll get another $1,000 after they've been with the company for five years. That's on top of a $100 monthly benefit employees get to help pay down their student debt.

Google:

The tech giant offers up to $2,500 in annual student loan payment assistance, with no lifetime cap. The perk is available only to employees based in the U.S.

Live Nation:

The entertainment company offers up to $1,200 in student loan payment assistance every year, up to a total of $6,000 over five years.

Penguin Random House:

The book publisher offers up to $9,000 in student loan repayment assistance in $100 monthly increments.

PricewaterhouseCoopers:

The "Big Four" accounting firm offers $100 monthly payments directly to your student loan servicer. There's a lifetime cap of $10,000 on the benefit.

Staples:

You can get up to $3,600 in payment assistance from the office supply chain. The benefit comes in $100 monthly increments.

U.S. government:

If you have a federal job, you could get up to $10,000 in student loan repayment assistance every year, with a lifetime cap of $60,000, depending on the agency that employs you.



How Employers Benefit From Helping You With Student Loan Debt
As the student loan debt crisis has intensified, it has become increasingly important to the national discussion. Politicians have made it central to their campaign platforms, and members of the media have covered it every step of the way.
As a result, student loan repayment assistance has become a way for companies to enjoy an advantage during the recruitment process to get top talent. With monthly payments and even larger payments that trigger after a set time, student loan repayment assistance could also help companies retain top talent, especially because employers that offer the benefit are still in the minority.
Now, through 2025, employers also get a tax break on student loan repayment assistance. Specifically, they can offer up to $5,250 in annual benefits, and neither you nor the company has to pay taxes on that money.



Other Ways To Pay Off Student Loans Faster
While getting help from your employer can make a big difference in your student loan debt journey, it's not the only way to work on paying down your balance faster. Here are some other potential paths you can pursue:
Increase your income through overtime, a second job or even a side hustle, and put that money toward your loans.

Get on a budget and cut back on discretionary spending, reallocating the money toward your debt.

Check to see if your federal student loans qualify for forgiveness programs.
You can also look into refinancing your student loans with a private lender. Juno can help with that process by negotiating exclusive rates and discounts for our members. Join Juno and get quotes in just a few minutes.
---
Written By
Ben Luthi
Ben Luthi is a personal finance and travel writer based in Salt Lake City, UT. He loves helping people better understand their finances. When he's not traveling, Ben enjoys spending time with his kids, hiking, and watching films. His work has been featured in U.S. News & World Report, The New York Times, MarketWatch, Fox Business, and many other publications.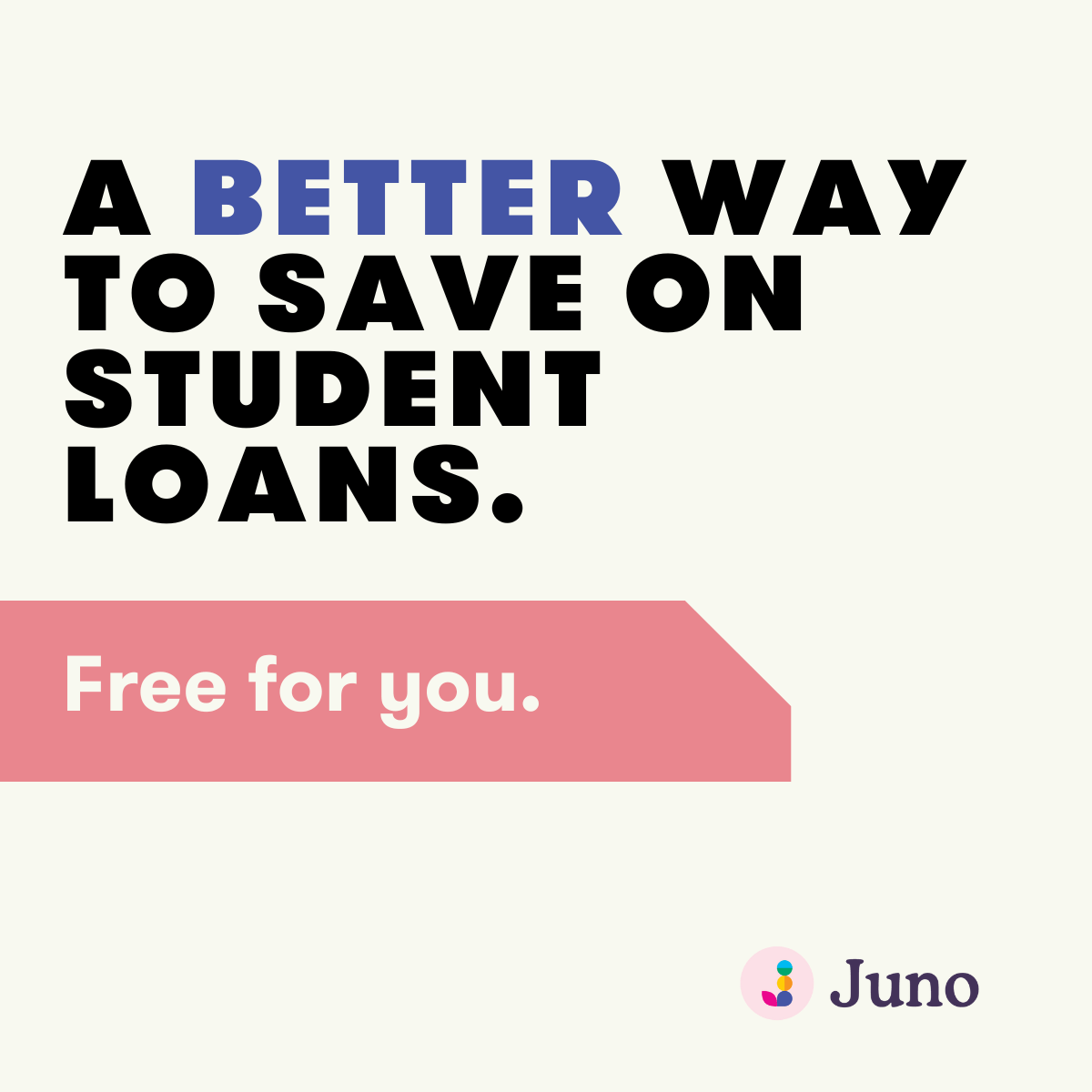 Learn more
Student Loan Calculators: