A.M. Money Private Student Loans Review
Looking for a private student lender that won't check your credit score? Read our A.M. Money private student loans review to see if the lender is a fit for you.
Applying for private student loans can feel frustrating because you're worried that your credit history — or lack thereof — could affect how much you can borrow and at what rate. This one factor can affect how much you'll have to pay in interest for the life of your loan. If you want to get better rates, you may have to go through the hassle of finding a co-signer.
Luckily, some lenders in the student loans space are helping to make borrowing more accessible. A.M. Money is one such lender, and it is aiming to qualify borrowers for loans based on their achievements instead of their financial situation or family background. That means you won't need a co-signer as long as you can tick off all the lender's boxes of requirements.
However, Chicago Student Loans by A.M. Money won't be the best fit for everyone, and the loans are available only to students who attend schools on their limited list. To help you decide whether the loans are worth looking into, we've conducted a review of the lender below.



Overview
Best for: Students who attend a school A.M. Money works with, have a strong GPA and don't have a co-signer.

Minimum credit score: None.

APR: 7.53% to 8.85% as of Dec. 20, 2021.

Fees: No application fee, no prepayment penalty, no late fee, origination fee up to 4.5%.

Loan terms: 10 years.

Loan amounts: $2,001 up to the full cost of attendance, a maximum of $50,000.
What is A.M. Money?
A.M. Money was founded by Daniel Rogers, its CEO, and Jeffrey Wright, the vice president of finance. They wanted to build resources that would help college students get much-needed funding that's more accessible than traditional models, which mostly rely on credit scores and other financial metrics.
The lender's solution is to lend funds based on students' academic abilities. That means none of the usual considerations will be factored in, helping those who may have been denied otherwise or need the assistance of a co-signer qualify for a loan.
A.M. Money Features
Before applying for a loan, take a look at what an A.M. Money private student loan entails.
Interest Rates and Fees
The good news is that all borrowers will be approved for the same interest rate no matter what their financial situation is. However, your origination fee — up to 4.5% — may fluctuate depending on factors such as how long you have before you graduate.
Depending on what this fee will be, it could increase your overall APR. As of Dec. 20, 2021, the lender says your total APR could range from 7.53% to 8.85%, generally based on how many months you have left before graduation.
There are also no late fees or prepayment penalties, so you don't have to worry about paying extra fees if you want to be debt-free faster.
A.M. Best lets you see your rate without affecting your credit score. But remember: Even if an APR seems competitive, it's best to shop around with multiple lenders to see if you can snag better rates and terms on undergraduate or graduate student loans. Juno is a great place to start looking for better rates.



Loan Amount
Students can borrow from $2,001 up to the full cost of attendance, with a maximum of $50,000. All borrowers have a loan term of 10 years.
Eligibility Requirements
A.M. Money doesn't have any income or credit requirements, including:
Minimum credit score.

Minimum income.

Maximum debt-to-income ratio.

Restrictions for those who have filed for bankruptcy.
Borrowers will need to submit academic information, including their GPA and transcripts. A.M. Best will need to verify with your school that you're considered to have satisfactory academic progress; your school defines what that is.
You'll also need to provide information you may have about your future employment. Currently, A.M. Money qualifies those who have an above-average GPA, attend an eligible school, and are college juniors or seniors.
Applicants will also need to be a U.S. citizen or U.S. permanent resident. Unfortunately, DACA borrowers aren't eligible.
Repayment Options
A.M. Money offers the following repayment options:
Full in-school deferment

Immediate repayment (pay as soon as the loan is disbursed, even if you're in school)

Post-school deferment (six-month grace period)
There is also an income-based repayment (IBR) option available, but you need to provide A.M. Best with your household size and current annual income. Then, the lender will calculate your monthly payment based on your total adjusted gross income, your household size and the poverty level in your state. The minimum monthly payment will be $50, and the IBR period cannot exceed 36 months in aggregate.
Customer Service
If you have questions or concerns about your loan, you'll need to contact A.M. Best's loan servicer, AES/PHEAA. You'll get a dedicated loan officer who can help you with your application or other queries after your loan funds are disbursed.



Pros and Cons
Pros
Loans not based on financial circumstances.

All borrowers get the same interest rate.

Income-based repayment option rare for private lenders.

No co-signer needed.
Cons
Borrowers charged an origination fee.

Limited autopay options.

Available at a limited number of schools.
Should I Take Out an A.M. Money Student Loan?
Before you decide to take out a private student loan, it's smart to exhaust your federal student loan options first. That's because federal loans have benefits that you won't find elsewhere, including potentially better rates, student loan forgiveness, various income-based repayment plans, and financial aid such as grants.
You can see what you may qualify for by filling out the Free Application for Federal Student Aid.
Once you've exhausted your federal student aid options, then private student loans can help with any gaps in funding. We like that A.M. Money doesn't base its eligibility requirements on you or your family's financial situation. Its income-based repayment option is also a plus.
Unfortunately, the lender works with only a small number of schools at the moment, so you may not qualify even if you have a stellar GPA. In this case, you may need to work with lenders that qualify applicants based on their creditworthiness.
---
Written By
Sarah Li Cain
Sarah Li Cain is a finance writer and a candidate for the Accredited Financial Counselor designation whose work has appeared in places like Bankrate, Business Insider, Financial Planning Association, Investopedia, Kiplinger, and Redbook. She's the host of Beyond The Dollar, where she and her guests have deep and honest conversations about money affects their well-being.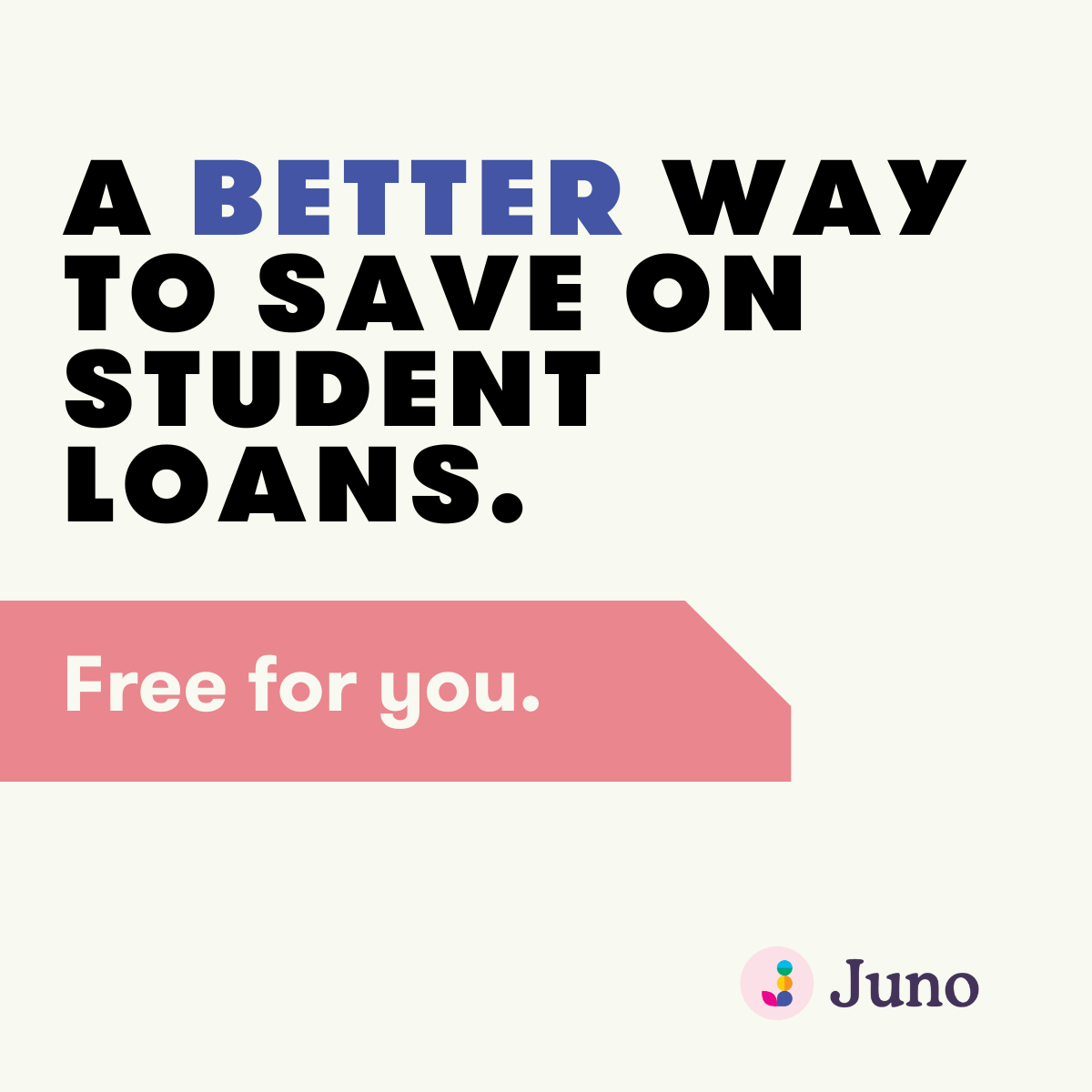 Learn more
Student Loan Calculators: