Average Pharmacist Salary: How Much Do Pharmacists Make?
When you're choosing a career, salary often plays a significant role. Learn about pharmacist salaries in this article.
If you've never looked into pharmacy as a career, you might assume that pharmacists make a modest salary. After all, they work behind the counter at a drugstore - how much money could they really make?
The truth is, pharmacists are highly-trained professionals who are well-compensated for their work. Let's take a closer look at how much a pharmacist can expect to make, and how they might go about funding their education.



How Much Does a Pharmacist Make?
According to the Occupational Outlook Handbook from the Bureau of Labor Statistics, the median annual wage in May 2020 was $128,710 for pharmacists. Data shows that the lowest 10% earned less than $85,210, while the highest 10% earned more than $164,980.
You can also break down pharmacist salaries by where they work:
| | |
| --- | --- |
| Employment Setting | Median Annual Wage |
| Ambulatory healthcare services | $137,820 |
| Hospitals (including state, local and private hospitals) | $131,290 |
| Food and beverage stores | $131,200 |
| Pharmacies and drug stores | $125,740 |
How to Pay for Pharmacy School
Wondering how you'll pay for pharmacy school? It's a good question. The average pharmacist graduates with $179,514 in student loans. Although most pharmacists earn more than six figures annually, the debt burden is still significant.
Here are the different student loan options available for pharmacy students:
Federal Student Loans
Borrowers with federal loans have access to benefits like loan forgiveness programs, income-driven repayment plans and long forbearance periods.
There are a few different federal loans available for pharmacists. To be eligible for any federal student loan, you must fill out the Free Application for Federal Student Aid (FAFSA), a form that uses your financial information to determine what kind of aid you qualify for.
Here's how the different loans vary:
Health Professional Student Loans
The federal government provides four types of Health Professional Student Loans (HPSL) to medical and health professional students with demonstrated financial need. The interest rate is 5%, lower than other federal graduate student loans, and there is a 10-year term.
The maximum annual amount for an HPSL ranges from $200 to $9,000, so borrowers will likely need to take out other federal or private loans to make up the difference.
To apply for an HPSL loan, you may have to fill out a separate form in addition to the FAFSA. Contact your college's financial aid department and ask them how to submit the form.



Direct Unsubsidized Loans
Borrowers can take out Direct Unsubsidized Loans, which have a 5.28% interest rate for the 2021-22 school year. The maximum amount you can borrow is $20,500 per year or $138,500 total for graduate school.
Direct Unsubsidized Loans will accrue interest while you're enrolled, during the six-month grace period after graduation and during deferment periods.
Direct PLUS Loans
Borrowers who have maxed out their Direct Unsubsidized Loans may qualify for a Direct PLUS loan, which currently has a 6.28% interest rate.
Direct PLUS loans, also known as Graduate PLUS loans, will accrue interest while the borrower is in school, during the six-month grace period after graduation and during any deferment periods.



Private Student Loans
Private student loans are another popular option for pharmacy students. Juno provides graduate student loans with lower starting interest rates than federal loans. Interest rates for a fixed-rate loan range from 2.99% APR to 6.14% APR while rates for a variable-rate loan range from 0.99% APR to 5.77% APR. Juno offers five, seven, 10, 12 and 15-year terms.
Here's how much you could save with a Juno graduate student loan. Let's say you borrow $100,000 for pharmacy school. If you choose a Direct Unsubsidized Loan with a 5.28% interest rate and a 10-year term, you'll pay $1,074.39 a month and $28,927 in total interest.
If you choose a Juno loan with a 3.5% interest rate and a 10-year term, you'll pay $988.86 a month and $18,663 in total interest.
Borrowers can take out a graduate student loan with or without a co-signer, but they'll likely get a lower interest rate with a co-signer. A co-signer is someone with a good credit score and stable income who will assume financial responsibility for the loan if the original borrower defaults. A co-signer is usually a parent, another relative or a close friend.
Borrowers generally need a credit score of 650 or higher to qualify for a Juno graduate loan. If you add a co-signer, they will also need a minimum credit score of 650.
Juno does not charge any origination fees for its graduate school loans, while the federal government charges a 1.057% fee for Direct Unsubsidized Loans and a 4.228% fee for Direct PLUS loans.
---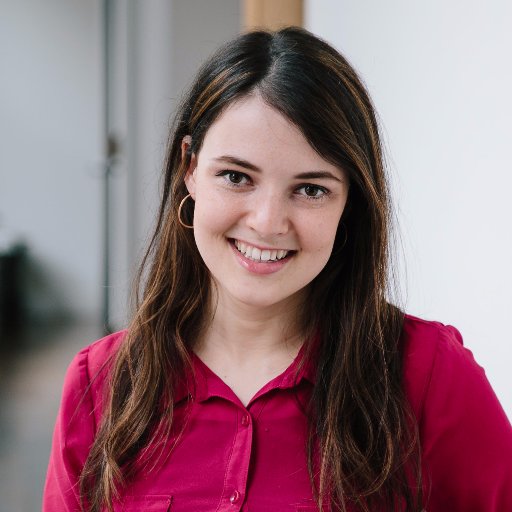 Written By
Zina Kumok
Zina Kumok is a freelance writer specializing in personal finance. A former reporter, she has covered murder trials, the Final Four and everything in between. She has been featured in Lifehacker, DailyWorth and Time. Read about how she paid off $28,000 worth of student loans in three years at Conscious Coins.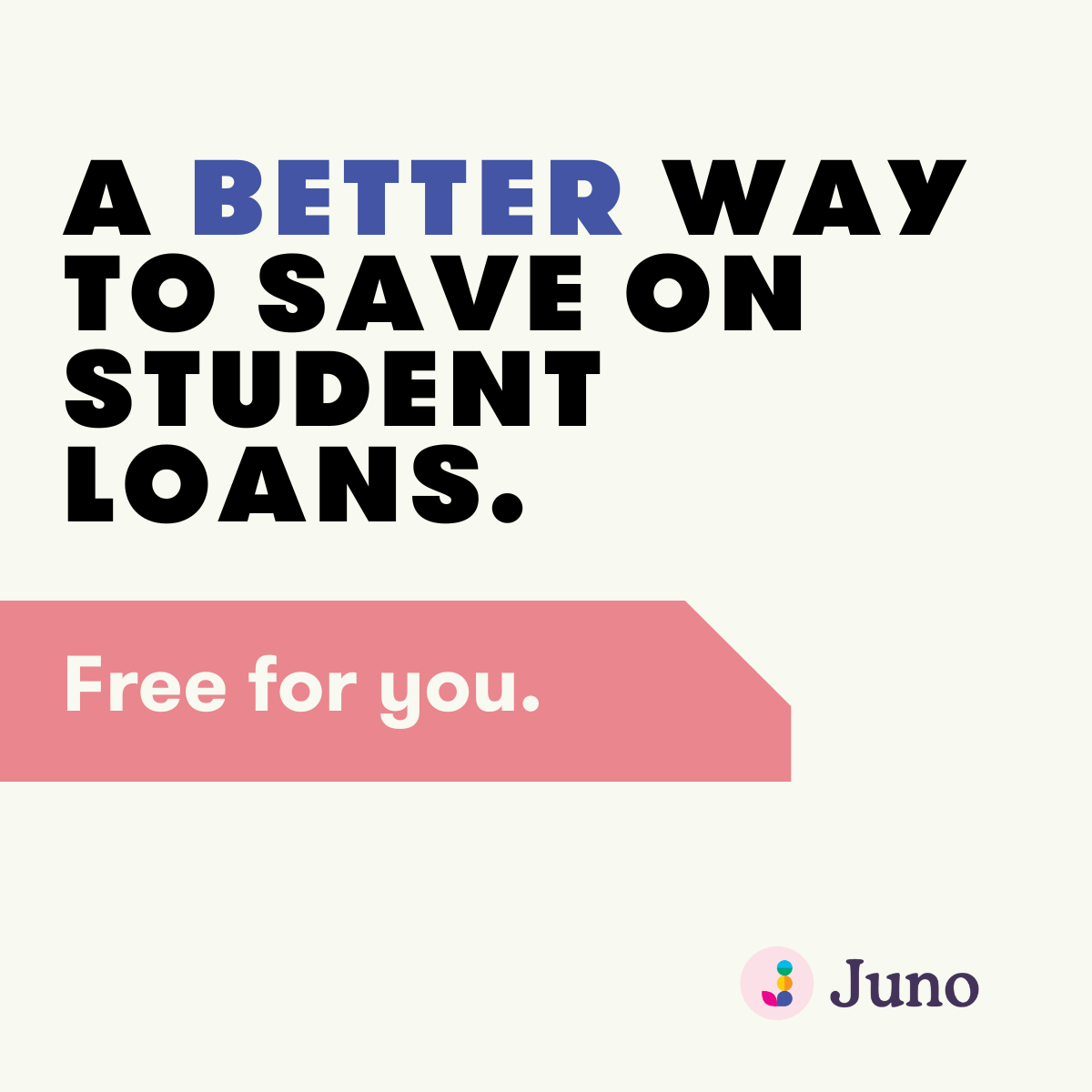 Learn more
Student Loan Calculators: