Best 5 Grad School Reddit Posts and If You Should Go to Grad School
If you're looking for advice about grad school, Reddit is a great resource. Here are some of the top related posts.
Attending graduate school can be an excellent way to deepen your knowledge, develop new skill sets and open up new opportunities for your career. But the average cost of grad school can range from $30,000 to $120,000, depending on which program you choose.
There's also no guarantee that grad school will help you achieve your goals. To help you determine whether it's the right move for you, we've compiled a list of posts from grad school Reddit that share advice and factors to consider as you make your decision.



Should I go to grad school? Reddit answers
Ultimately, you're the one who gets to decide whether or not grad school is right for you. But learning from others who have already gone through it may help you think about things you haven't considered and provide key insights as you make your decision.
1. If you're an undergrad, consider taking a break
In one post, user neoluxs1988 asked if they should attend grad school once they graduated with their bachelor's degree later that year.
In response, user xWhiteRavenx, recommended they avoid transitioning directly to grad school:
"If you're able to find a job or internship (tough right now), wait a few years and see if your interests change. You should feel like you must go to graduate school, rather than think of it as a backup. Otherwise, yeah, you'll just be in more debt, and you may not even like what you do.
Then after a few years of real-world experience, you might want to go back to school. That's when you know it's right. Or you might realize you don't need it after all."
Taking a break from school can help you gain some experience in your career and give you an idea of whether it's something you want to continue or if you want to pivot to something else.
2. Ask yourself if it's for the right reasons
In some career fields, getting a graduate degree is highly recommended or even necessary. But with others, you have the choice.
User DryManner shared in one Reddit post that they feel like they're considering grad school for all the wrong reasons. For example, smart people attend graduate school, so they must not be smart if they choose to skip it. Or you may not be taken seriously unless you have a graduate degree.
It can be tempting to go for grad school because you feel insecure about your place in the world, or you want praise and recognition from others. But in the end, your degree doesn't matter as much as how you handle yourself in your career.
Think about why you want to go to graduate school and consider whether the reason is worth the cost.
3. Map out the finances
Attending grad school can be incredibly expensive, but tuition is far from the only expense you'll need to think about. In a post titled Graduate School Finances, user QueensboroBridge shared the details of their financial situation and asked for advice on how to make the finances work.
In addition to rent, food and miscellaneous experiences, they also mentioned student loans from their undergraduate program. While you can defer federal and most private student loans when you return to school, it's important to consider what your monthly payment will look like once you've graduated with your second degree.
Also, make sure you consider ways to fund your graduate program. Many employers offer tuition assistance — some go as high as 100% of your tuition costs — and you may also be able to get a scholarship, assistantship or fellowship to help cover your costs.
While student loans aren't always ideal, they can help, too. Start with federal student loans, then consider private loans. Juno can help you with private student loans by negotiating with lenders to help you score the lowest interest rate possible for your credit profile.



4. Consider more than just the money
The financial aspect of attending graduate school is incredibly important, but it's only one aspect to consider. User elvra recently posted their answer to whether grad school is worth it.
In the post, they wrote first about the cost and return on investment, but they also discussed the time commitment — for example, they regretted attending full time while working full time — and the impact on their relationships.
If you're partnered, consider speaking with your partner about what grad school might entail and how it might impact your relationship. Also, if you're planning to continue working while you attend school, make sure you have the mental and emotional bandwidth to stay on top of both your job and your coursework.
In the end, grad school can be a stepping stone toward a better career, but it's crucial that you consider more than just the financial costs.
5. Trust yourself
One post by daeusX asking if a graduate degree is worth pursuing received more than 100 responses, many of the comments ranging from a resounding yes to an emphatic no.
Some, for instance, don't believe that they're better off than they would've been if they had skipped grad school and the accompanying debt. Others enjoyed the experience and the knowledge they gained, got a chance to network and received a raise after they graduated.
The important thing to understand is that everyone's experience with grad school will be different. And while it's absolutely a good idea to ask for advice because it can help you expand your perspective, do enough research that you can trust yourself to make the right decision for you.
Do your due diligence to figure out the costs and the potential return on investment, but also keep in mind that success isn't guaranteed. If a graduate degree is required for your career path or you feel strongly that it can help you achieve your goals, don't be afraid to move forward.
Juno can help you find the most affordable possible rates on private student loans. We negotiate on behalf of borrowers with partner lenders to help each medical student qualify for the best rates they can given their financial situation.
Join Juno today to find out more about your options for affordable private student loans to help fund your degree.
---
Written By
Ben Luthi
Ben Luthi is a personal finance and travel writer based in Salt Lake City, UT. He loves helping people better understand their finances. When he's not traveling, Ben enjoys spending time with his kids, hiking, and watching films. His work has been featured in U.S. News & World Report, The New York Times, MarketWatch, Fox Business, and many other publications.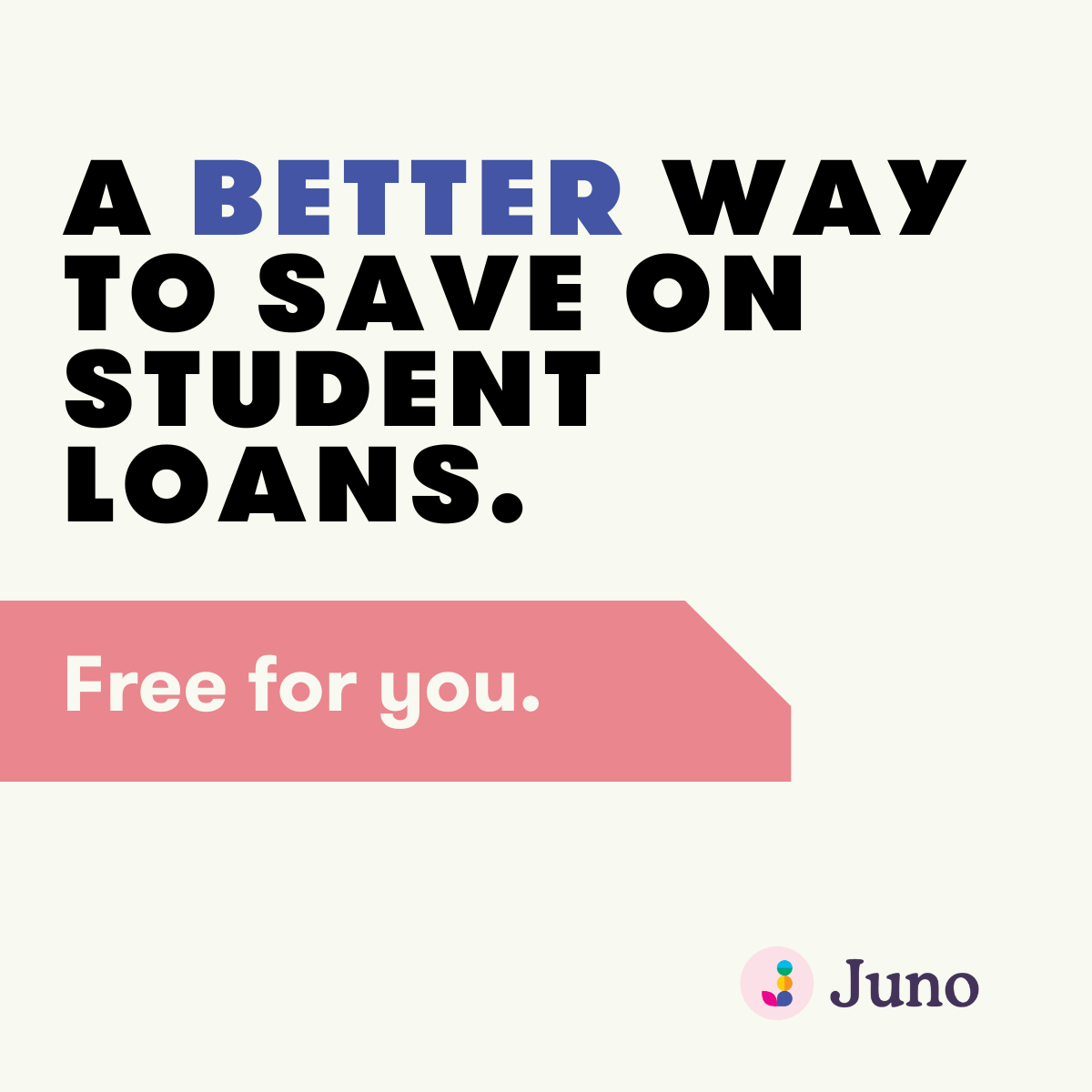 Learn more
Student Loan Calculators: