3 Best Companies to Refinance Medical School Loans
Medical school loans are typically steep and refi can be a great option to pay them off. This article breaks down the best companies to refi through.
Refinancing is about leveling up. It's a way to take advantage of your improved financial circumstances, saving you money on interest or freeing up money in your budget with a lower payment.
That idea is especially relevant for medical school loans because physicians have incomes that increase significantly as they progress through their careers. That's why many medical school loan borrowers refi multiple times during their repayment.
But the benefits of refinancing medical student loans can differ depending on which company you choose. We'll walk you through some of the best options, along with a few general tips on how to make the most of your refinance.
Why Refinance Medical School Loans?
Borrowers should consider refinancing medical school debt because they may save tens of thousands in interest, depending on their loan balance and current interest rate.
Because borrowers are limited to taking out $138,500 in federal student loans, many med school students turn to private student loans to cover the rest. Private student loans usually have higher interest rates than federal loans - sometimes in the double digits.
Fortunately, doctors are good student loan refinance candidates because they have high incomes and stable employment. Here's how much you could save by refinancing at lower interest rates. Let's say you owe $100,000 in private student loans at 9% interest and a 20-year term. If you refinance to a new loan with a 4% interest rate and a 20-year term, you'll pay $294 less each month over the duration of the loan term.
But the real kicker? You'll save $70,500 in total interest over the life of the loan. That's why every medical school graduate should consider refinancing as soon as possible.
What to Know Before You Refinance Medical School Student Loans
If you have a mix of federal and private student loans, consider whether you want to refinance both types of loans or just the private loans. If you refinance federal student loans, they'll become private loans and lose access to protections and benefits such as student loan forgiveness programs, income-driven repayment plans, and longer deferment and forbearance periods. Many healthcare professionals who work for nonprofits may also be eligible for Public Service Loan Forgiveness (PSLF), so refinancing federal loans would make them no longer eligible.
If you're not working toward PSLF, then you may consider refinancing your federal loans as well as your private loans. Consider the pros and cons and whether you'd rather pay less interest or keep the federal loan benefits.
You don't have to refinance all your loans together. You can decide to keep your federal loans and only refinance the private student loans. This lets you enjoy the benefits of refinancing while also keeping the perks of federal loans.
When comparing student loan refinancing offers, be sure to look at fees and rates. Nearly all private lenders offer both fixed and variable-rate loan options. Loans with fixed interest rates may start out at a higher rate than a variable interest rate loan, but fixed rates don't change over time. Most don't charge fees such as origination fees or prepayment penalties, but be sure to read the fine print just in case.
Best Companies to Refinance Medical School Loans
Juno partners with three different companies that refinance medical school loans. All three lenders allow borrowers to check rates and eligibility before starting the official application process and without it hurting their credit score.
Because every lender is different, you should view your potential rate with multiple lenders before deciding on one. You never know where you'll find the best deal.
1. Laurel Road
Laurel Road through Juno offers medical school student loan refinancing to physicians, optometrists, and health professionals like nurses, physician assistants, and dentists.
When borrowers refinance with Laurel Road through Juno, they'll get an interest rate of 0.25% less than if they went through Laurel Road directly. This is one of the main benefits of refinancing with Juno.
While the starting interest rates for Laurel Road may be higher than other lenders on this list, Laurel Road offers $100 monthly payments for medical school borrowers during residency and fellowship. Since physician salaries are low during those years, it's much easier to afford a $100 monthly payment than the standard one.
Laurel Road allows borrowers to refinance with a cosigner, which can be necessary if they have a low or no credit history.


2. Earnest
Through Juno, Earnest refinances various student loans, including medical school loans. While they don't offer some of the same benefits as Laurel Road, like $100 monthly student loan payments for medical residents, they have the lowest interest rates.
Plus, when you refinance with Earnest through Juno, you'll receive a 0.25% interest rate discount - a perk you won't get if you refinance through Earnest directly.
Unlike the other lenders on this list, Earnest does not allow cosigners. If you need a cosigner to qualify, you'll have to apply with one of the other lenders.
3. Splash Financial
Splash is a lending network that connects borrowers with potential lenders. When you apply to refinance student loans with Splash, you may receive several refinancing offers.
Refinancing with Splash through Juno makes borrowers eligible for a special cash-back bonus. Borrowers who refinance between $50,000 and $150,000 will be eligible for a $500 bonus, and borrowers who refinance a loan amount of more than $150,000 will receive $1,000. That money can be used for anything, like a vacation, new furniture or a wedding.
Splash allows cosigners, which could be a major benefit for medical school graduates without a credit history.
Juno's Exclusive Student Loan Refinance Deals
---
Best for Most
Cosigner:
Can't be refinanced with a cosigner
Rates:
Fixed starting at 4.96% APR, Variable starting at 5.49% APR including autopay and Juno discount.
Juno benefit:
Rate reduction of 0.25%
Check:
Soft Credit Check to get rates; Hard Credit Check to refinance
---

Alternative Best for Most
Cosigner:
May be able to refinance with a cosigner
Rates:
Fixed starting at 4.96% APR, Variable starting at 4.99% APR. May include autopay discount.
Juno benefit:
Up to $1,000 cash back based on loan amount
Check:
Soft Credit Check to get rates; Hard Credit Check to refinance
---

Best for Medical Professionals
Juno can help you find the most competitive rates for refinancing student loan debt. Juno negotiates on behalf of borrowers with partner lenders to help each student qualify for the best refinance rates given their financial situation.
Join Juno today to find out more about how you pay off your student debt faster.
---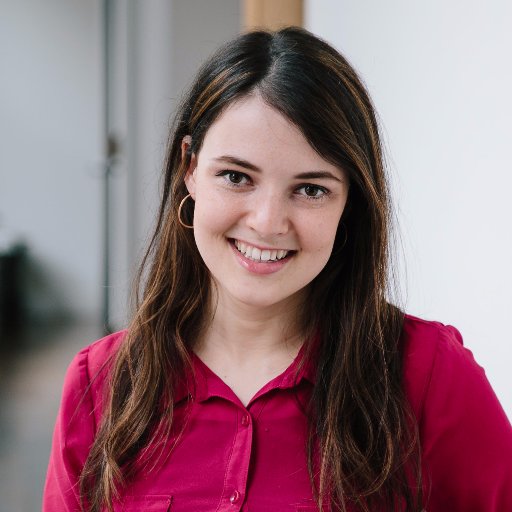 Written By
Zina Kumok
Zina Kumok is a freelance writer specializing in personal finance. A former reporter, she has covered murder trials, the Final Four and everything in between. She has been featured in Lifehacker, DailyWorth and Time. Read about how she paid off $28,000 worth of student loans in three years at Conscious Coins.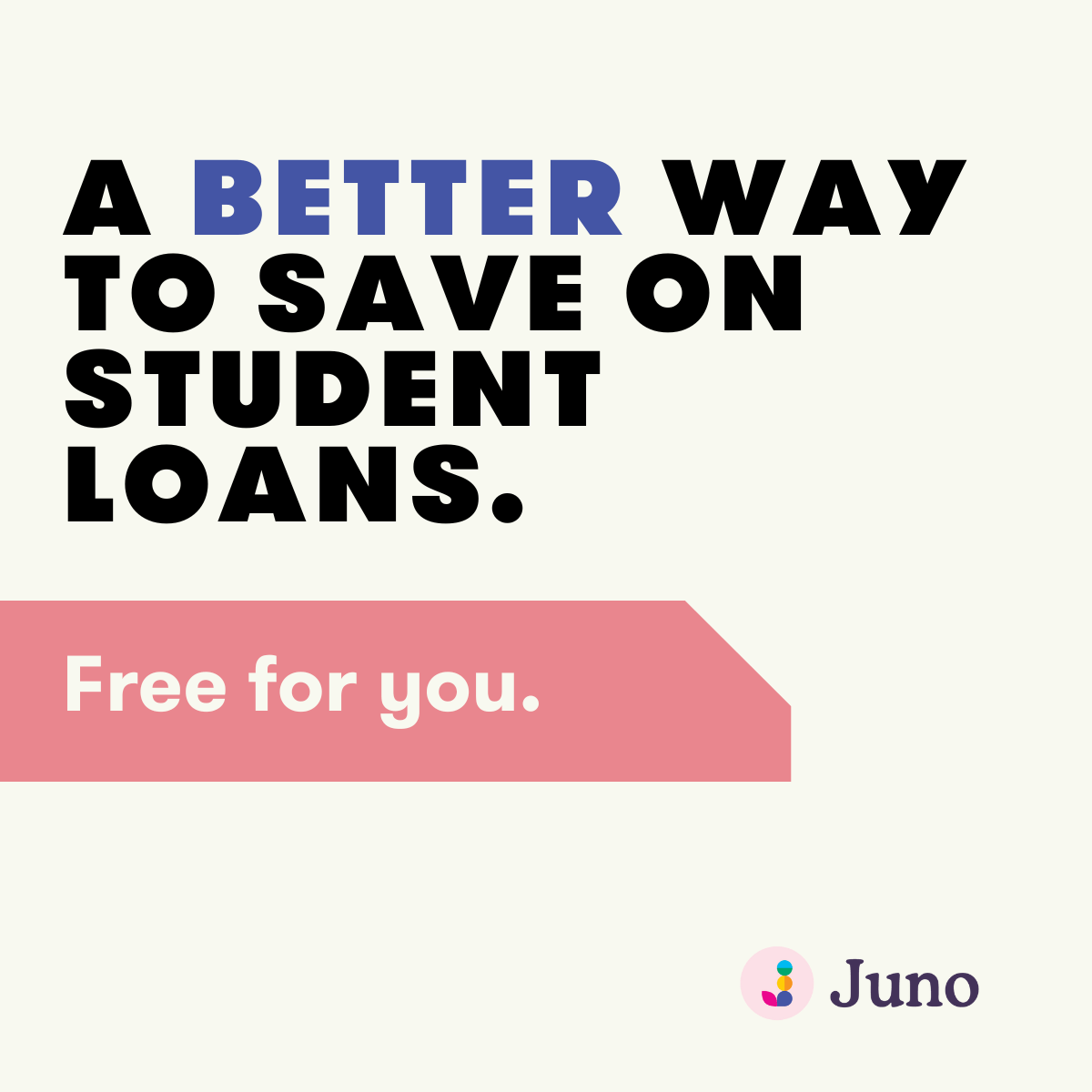 Learn more
Student Loan Calculators: