Guide to Financing your Education In and Out of College as a DACA Recipient
DACA-eligible students have limited options for college aid. This guide outlines some of the helpful options and tips to fund their education.
According to research by the Higher Ed Immigration Portal, out of all students currently in the American postsecondary education system, 141,000 are DACA-eligible. Yet, there is still a lack of resources to finance their education.
While U.S. citizens are eligible for federal financial aid and have more options for private loans, DACA recipients' only loan availability is for private loans from select banks that offer them. Banks such as Ascent and College Ave have loans for those with or without co-signers, while Discover and Sallie Mae will only offer them if they have a U.S. citizen or permanent resident cosigner.
The number of options can fluctuate based on the current political climate and stances on the DACA policy. Unfortunately, for these individuals, obtaining lower interest rates without a strong co-signer can be a difficult task.
Nonetheless, there are various ways to finance education without relying on loans alone. We'll list all of them out for you, as well as a brief summary about private loan options for DACA recipients.
State-Issued Aid
Certain states have specific aid, such as grants, that are applicable for DACA-eligible students. For instance, the California Dream Act and Washington REAL Hope Act allows undocumented students from the respective state to apply for aid through the FAFSA application. Rather than federal aid, these students are awarded state-specific aid. Grants like Cal Grant A cover either the full or nearly the full cost of tuition at certain public schools.
Additionally, the CollegeBoard's Repository of Resources for Undocumented Students is still a relevant source of information to find a list of states and their acts, as well as schools that award this specific aid.
Keeping this in mind, if you desire to attend a private university, you do not have to always hesitate from applying simply because you will not receive enough state aid to cover costs. While state aid will not cover tuition, private schools are more likely to award merit aid to more students.
Some may even award full tuition if your family income is below a certain level. Soka University grants a tuition-free education to those whose income is $60,000 or less, including dreamers. Be sure to read the policy carefully as certain schools, such as USC, will only award free tuition to those who are permanent residents.
Scholarships and Grants
Both scholarships and grants are offered by schools and through other private institutions.
Once admitted to a college and provided a login, you typically have access to its scholarship database. It would be a good idea to check and see what scholarships the school has available to DACA students – some might offer more than others.
As another option, many private institutions offer scholarships. You can apply for ones with prompts that are more general or ones that are for undocumented students specifically. Here are some examples of some specifically for DACA students.
There are also scholarships that aim at different audiences that you can apply for. Through a quick web search, one can find scholarship databases, or even scholarships specific to local communities, prospective majors, and more. It is best to explore these options as well.
Tuition Reimbursements
If you're a currently enrolled student, some companies provide tuition assistance. Some companies that offer this are Chipotle and AT&T. They tend to qualify for approved undergraduate and graduate programs, covering either a portion or the full cost of tuition. Some will only offer tuition reimbursements for specific degree programs or schools. For example, Starbucks only offers reimbursement for Arizona State University's online program. Make sure to thoroughly review the policy.
Private Loans
When these other financing options are unavailable, private loans are the primary alternative. While shopping around for loans, we recommend trying to look for the lowest interest rate and fees. Certain loans might have origination fees, or prepayment penalties if you try to pay off your loan early that may make the loan more expensive than it seems.
We also recommend getting a strong co-signer who is a U.S. resident if possible. This can greatly reduce your interest rate as banks see this as a more "trustworthy" transaction.
Juno has a private loan deal for DACA recipients, either with or without a co-signer, that qualifies for certain schools. This can be one of the options you look into.
-----------
Once DACA recipients are out of college, the burden of paying any private loans off can be incredibly stressful. Since most of the loans are not protected by income-repayment plans or deferral, a bad financial situation can easily lead to a high interest rate that one was stuck with making an incredible impact on one's wealth.
Here are two tips to make repayment easier for DACA plans if you do find yourself in this situation.
Student Loan Reimbursements
Similar to tuition reimbursements, certain companies will reimburse you for your student loans. They will typically help you pay only after you graduate. When applying for a job out of college, it would be beneficial to research companies that specifically offer this program. For example,
Estee Lauder contributes up to $100 per month towards an employee's loan with a lifetime maximum of $10,000.
Nvidia, for people who have graduated within the past three years, reimburses their employees up to $500 a month and up to $30,000 in a lifetime.
Fidelity provides tax-free, direct payments of up to $5,250 annually to pay for student loans.
Keep in mind that jobs that qualify for federal forgiveness, such as government jobs, non-profit organizations, or teaching jobs, will typically not offer these reimbursements.
Refinancing
Refinancing options are quite slim for DACA eligible participants. Unfortunately, even with income improvements, it can be common for DACA students to get denied for refinance applications. As stated earlier, the willingness of banks to offer refinance deals depends on the current political climate; if the DACA program is threatened, banks unfortunately don't consider Dreamers as a safe candidate to lend to.
We're very fortunate to recently have gotten another deal for DACA-eligible students where you can refinance your loans. We can get you a 0.25% lower interest rate than what you would've gotten by going directly to our lending partner.
Despite the financial challenges, DACA recipients still have some opportunities to pursue a college education without it being an overwhelming burden. By carefully planning and exploring available resources, college can become more affordable.
---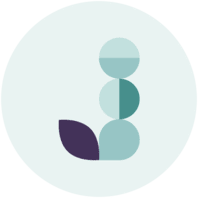 Written By
Juno Team
Juno came into existence to help students save money on student loans and other financial products through group buying power by negotiating with lenders. The Juno Team has worked with 90,000+ students and families to help them save money.