New Federal Student Loan Interest Rates for the 2022-2023 Year
The federal student loan interest rates for 2022-23 are rising. Learn more about what that means for you.
You probably already know that when you borrow student loans, you need to pay interest. That percentage represents how much you pay for the privilege of borrowing money.
When it comes to federal student loans, the interest rates tend to change each year, just like they do for other types of student loans. Each year in May, new federal student loan rates are set by Congress, and the federal student loan interest rates for 2022-2023 will be rising.
The federal student loan interest rates are set by considering the 10-year Treasury note's high yield and adding the 2.05% fixed congressional premium. If there are changes, they'll take effect for the upcoming school year.
Experts had predicted the rise in the 10-year Treasury yield because of the Federal Reserve's decision to raise rates. However, students may be surprised by the increase in interest rates for federal student loans.
What Are the Federal Rates for the 2022-2023 School Year?
Here are the increased rates for federal student loans for the 2022-2023 academic year:
Direct Subsidized Loans (undergraduates): 4.99%

Direct Unsubsidized Loans (undergraduates): 4.99%

Direct Unsubsidized Loans (graduate and professional students): 6.54%

Direct PLUS Loans: 7.54%
Yes, those rates are much higher than in previous academic years.
Here's a side-by-side comparison of last year's and previous years' rates:
Loan Type

2022-2023

2021-2022

2020-2021

2019-2020

Direct Subsidized Loans

4.99%

3.73%

2.75%

4.53%

Direct Unsubsidized Loans

Undergraduate students: 4.99%




Graduate and professional: 6.54%

Undergraduate: 3.73%




Graduate and professional: 5.28%




Undergraduate: 2.75%




Graduate and professional: 4.30%




Undergraduate: 4.53%




Graduate and professional: 6.08%

Direct PLUS Loans

7.54%

6.28%

5.30%

7.08%
Considering these are fixed interest rate loans, your current and previous loans aren't affected. The rate hikes are only for loans taken out for a specific academic year.


Why Are Student Loan Rate Hikes Rising?
The Fed changes rates depending on what's happening in the U.S. economy. During the height of the COVID-19 pandemic, the Fed lowered rates, which resulted in lower student loan interest rates. Now that there is rapid inflation, the Fed has raised rates to help combat this issue.
While the Federal Reserve doesn't set Treasury yields, they typically mirror what the Fed rate is.



Why Does the New Federal Loan Rate Hike Matter?
Interest rates are the cost of borrowing money. The higher the rate, the more you'll pay overall for your education. Since the rates are the highest they've been since the 2018-2019 academic year, you could be paying more if you need more financial aid for the next academic year.
Yes, a slight increase may not seem like much, but you could pay thousands of dollars or more throughout the lifetime of the loan, depending on the loan amount.
For instance, let's say you borrowed $20,000 with a 10-year repayment term in Direct PLUS Loans. You'd end up paying a total of $6,983.63 in interest in 10 years if you borrowed for the 2021-2022 academic year. If you took out the same amount with the same repayment term for the next academic year, interest charges would go up to $8,538.55. That's a $1,554.92 difference.


How Will This Rate Hike Affect My Existing Loan?
If you took out fixed-rate federal loans, your existing rates will be the same throughout the lifetimes of the loans. That means the monthly payments stay the same unless you refinance or change to a different repayment plan.
Some borrowers who took out federal student loans before June 1, 2006, have variable-rate loans. If that is the case, your rates could change depending on market conditions. Contact your loan servicer for more information about any variable-rate loans you may have.



What Should I Do?
Yes, this is a pretty significant rate hike, and it does mean you'll likely spend more to borrow for your education. However, a federal student loan is typically still a better choice than a private student loan because most borrowers won't need a co-signer and the rates for the same types of loans don't change depending on your credit score or income.
Your best bet is still likely to be to apply for federal student aid through FAFSA. The worst-case scenario, if you do, is you simply decline to accept any federal student loans at the new interest rates.
You can consider applying for private student loans through Juno if you want a lower rate, but most college students won't be able to qualify on their own and will need a co-signer, which comes with its own set of risks.
Before you make a decision, you'll also want to consider other loan features aside from interest rates. For instance, federal student loans offer benefits from the U.S. Department of Education that private student loans don't, including income-driven repayment options and loan forgiveness.
If you really want to save money on interest, consider borrowing only what you need. The more you borrow, the more you'll have to pay back — with interest.
There's also the option of refinancing with a private lender through a company such as Juno when rates go down at a later date. Doing so could save you thousands of dollars throughout the lifetime of your loan. You can even switch from a fixed rate to a variable rate or vice versa.
Keep in mind that if you do refinance from a federal loan with a private lender, you'll lose the benefits mentioned above. Think through the pros and cons carefully before making any decision.
---
Written By
Sarah Li Cain
Sarah Li Cain is a finance writer and a candidate for the Accredited Financial Counselor designation whose work has appeared in places like Bankrate, Business Insider, Financial Planning Association, Investopedia, Kiplinger, and Redbook. She's the host of Beyond The Dollar, where she and her guests have deep and honest conversations about money affects their well-being.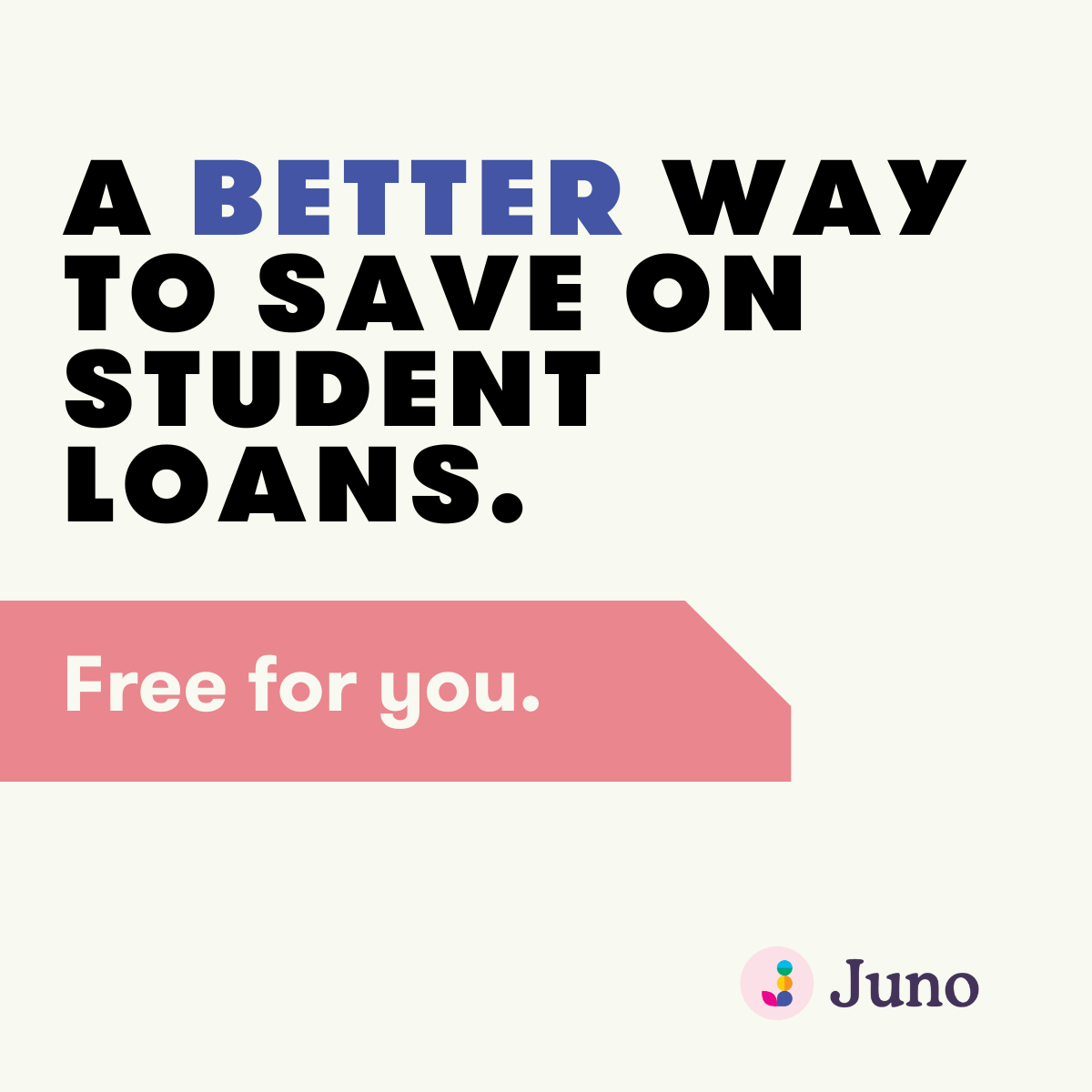 Learn more
Student Loan Calculators: