How Do Student Loans Work?
How do student loans work? Your loan type, interest rate, and term affect your total loan costs and your repayment options.
As you prepare to enter college, you may be worried about paying for school. If you're like most students, you'll use student loans for at least some of the cost. According to the Federal Reserve, 30% of all adults took out some debt to pay for their education. When you only look at those that attended college, the number is much higher; in fact, 62% of college graduates in 2019 left school with student loan debt.
While student loans are common, they're frequently misunderstood. So how do student loans work? By understanding the basics, you can become an informed borrower.



How Do Student Loans Work?
Student loans are a form of installment loan, meaning you take out a certain loan balance and repay it with monthly payments over a predetermined period. As long as you make all of your minimum monthly student loan payments on time, you'll pay off your loan by the end of your loan term.
Regarding student loans, there are two main student loan options: federal and private. Which type of education loan you have will impact your eligibility, interest rates, and repayment options.
How Do Federal Student Loans Work?
Federal student loans are issued by the federal government through the U.S. Department of Education. These loans usually have lower interest rates and more repayment options than private loans. That's why most borrowing is in the form of federal loans.
Application process:

To apply for federal student loans, you must complete the Free Application for Federal Student Aid (FAFSA). It's what the government and schools use to determine your financial need and eligibility for loans and other forms of financial aid, such as grants.

Lender:

If you qualify for federal student loans, the U.S. Department of Education is your lender.

Repayment terms:

All federal loans have a standard repayment plan of 10 years. However, you might qualify for a longer loan term if you are eligible for an alternative payment plan.

Repayment plans: federal student loans are generally eligible for income-driven repayment (IDR) plans, including Income-Based Repayment (IBR), Pay As You Earn (PAYE, and Revised Pay As You Earn (REPAYE). Monthly payments are based on discretionary income.
Student loan forgiveness: federal student loans may be eligible for various forgiveness programs, including Public Service Loan Forgiveness (PSLF), Teacher Loan Forgiveness, and forgiveness through IDR plans.
Repayment protections: federal student loans may be eligible for deferment and forbearance if you cannot make payments on your loans.
In-school payments:

As a student, you aren't required to make payments until the six-month grace period expires after graduation.

Interest rate:

Federal student loans have fixed interest rates, meaning they stay the same for the entirety of your repayment term. All borrowers receive the same interest rate, regardless of credit history or borrowing history.

Credit checks:

Most federal student loans do not require a credit check. The only exceptions are Grad and Parent PLUS Loans.

Limits:

There are limits on how much you can borrow in federal loans annually and over your lifetime.


Types of Federal Student Loans
Loan Name

Borrower Type

Interest Rate*

Disbursement Fees**

Direct Subsidized Loans

Undergraduate

3.73%

1.057%

Direct Unsubsidized Loans

Undergraduate or Graduate

3.73% for undergraduate students

5.28% for graduate students

1.057%

Direct PLUS Loans

Graduate or parents of undergraduate

4.228%

*Interest rates for loans disbursed on or after July 1, 2021, and before July 1, 2022

**Disbursement fees for loans disbursed on or after October 1, 2020, and before October 1, 2022
How Do Private Student Loans Work?
If you've reached the borrowing caps for federal loans or aren't eligible for federal financial aid, private student loans can be useful financing options.
They play an important role in paying for school. The Institute for College Access & Success reported that 16% of outstanding education debt is in the form of private student loans.
However, private student loans differ from federal loans in several key ways:
Application process:

To apply for a loan, you must submit an application with the individual lender. The lender will review your application, including your income and credit score, to determine whether to approve you.

Lender:

Private student loan lenders can be banks, credit unions, or financial institutions.

Repayment terms:

Private loans can have different repayment terms. Depending on the lender, you could have a term of five to 25 years.

In-school payments:

While some lenders allow you to defer payments until after graduation, that isn't the case for all companies. Some lenders require at least partial payments while you're in school.

Interest rate:

Private student loans can have fixed or variable interest rates. While fixed rates stay the same, variable interest rates can change over time. The interest rate you receive is based on your credit, loan amount, and repayment term.

Credit checks:

Private lenders will perform credit checks. To qualify for a loan, you'll need a source of income and good to excellent credit. If you don't meet the borrower criteria, you will need a co-signer on your application.

Limits:

Most private student loan lenders do not have borrower maximums. Instead, you can borrow up to 100% of the school-certified cost of attendance.



Types of Private Loans
There are several different types of private student loans:
Undergraduate loans:

If you are attending a community college or four-year school, you can use private undergraduate loans.

Graduate loans:

Private graduate loans are for students pursuing a master's or doctoral degrees.

Parent loans:

If you are a parent and want to help pay for your child's education,

parent student loans

can help.

International and DACA loans:

If you are an international student or undocumented immigrant, you can use international or

DACA student loans

to pay for school.

Student loan refinancing:

If your loans are in repayment,

student loan refinancing

can help you get a better interest rate and save money.
Loan Type

Borrower

Interest Rate

Disbursement Fee

Undergraduate

Undergraduate students

Fixed: 3.34% - 11.78%

Variable: 1.04% - 10.44%

None

Graduate

Graduate or professional students

Fixed: 3.34% - 6.20%

Variable: 1.04% - 5.83%

None

Parents

Parents of undergraduate students

Fixed: 3.34% - 11.78%

Variable: 1.04% - 10.44%

None

DACA student loans

International students or DACA students

7.52% to 10.91%

None

Refinancing

Parents of college students or student borrowers

Fixed: 3.34% - 11.78%

Variable: 1.04% - 10.44%

None


Applying for Student Loans
By understanding how student loans work, you can prevent surprises after graduation. If you know what kind of loans you have, their interest rates, and repayment terms, you can come up with a repayment plan that works for you.
If you still need to borrow money for school, join Juno to get access to the lowest possible student loan interest rates and exclusive deals.
Juno can help you to find a student loan or refinance a loan at the most competitive possible rate. We get groups of buyers together and negotiate on their behalf with lenders to save them money on private student loans and private student loan refinance loans.
Join Juno today to find out more about your options for affordable private student loans to help fund your degree.
---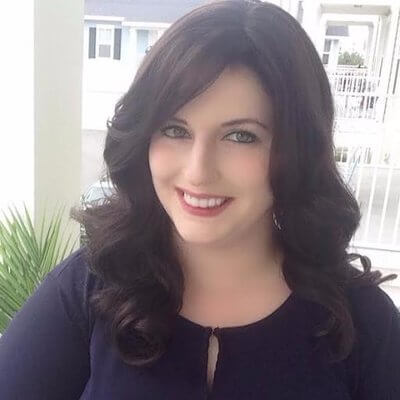 Written By
Kat Tretina
Kat Tretina is a freelance writer based in Orlando, FL. She specializes in helping people finance their education and manage debt. Her work has been featured in Forbes, The Huffington Post, MarketWatch, and many other publications.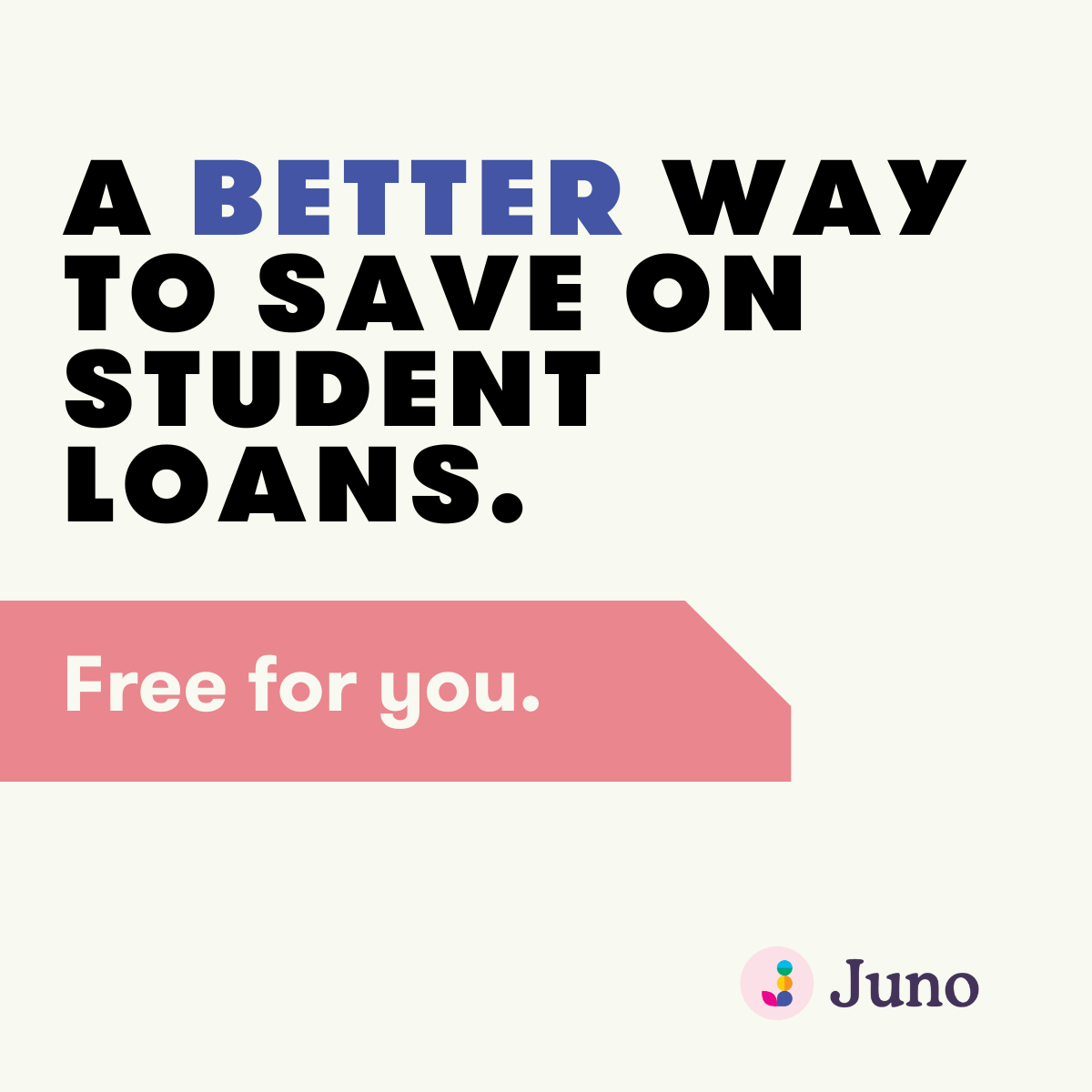 Learn more
Student Loan Calculators: