How Does the Navient Lawsuit Affect My Student Loans?
A lawsuit filed against a student loan servicer can be complex. Read to find out what this means for your student loans.
Navient Corp. used to be a large private and federal student loan servicer, and it is now canceling $1.7 billion worth of debt as part of a settlement with attorneys general in 39 states. That will affect around 66,000 private student loan borrowers.
Approximately 350,000 federal student loan borrowers will each receive $260 in restitution from a total of around $95 million. Some students may also have their remaining student loan balances forgiven.
The settlement was announced on Jan. 12, 2022, after five years of litigation. A similar lawsuit filed by the Consumer Financial Protection Bureau (CFPB) is still in progress.
Navient used to be the second-largest student loan servicer (Sallie Mae is the largest). It ended its federal student loan servicing contract after December 2021, and all the loans in its portfolio were transferred to Aidvantage. However, the company still services private Federal Family Education Loan Program debt and provides private student loans.
If you think you may have been affected by the Navient lawsuit, here's what you'll want to know about the ongoing lawsuit with the Consumer Financial Protection Bureau and the settlement with state attorneys general.



About the Navient lawsuit
The CFPB filed a lawsuit against Navient in January 2017. It alleges that Navient, since January 2010, has engaged in practices such as misallocating payments and giving unclear information to borrowers on how to qualify for co-signer release or reenroll in income-driven repayment plans.
Most notably, the CFPB claims that Navient pushed federal student loan borrowers toward forbearance instead of income-driven repayment plans. In other words, instead of student loan borrowers making payments based on their income, they opted for temporary payment pauses.
While forbearance can be a smart choice for reasons such as job loss, it isn't for everyone. The downside is that forbearance can increase the borrower's overall debt burden since interest is still accruing and will be added to the principal loan amount when the borrower resumes payments.
In contrast, income-driven repayment plans would have given borrowers facing financial difficulties the opportunity to keep making payments based on a percentage of their income. As borrowers continue to make payments, they may be able to use them to qualify for student loan forgiveness. The ones in forbearance don't count.
The settlement with the 39 states is separate from the lawsuit filed by the CFPB, though their arguments are similar.
The states that led the settlement were California, Illinois, Massachusetts, Pennsylvania and Washington.
They were joined by attorneys general in the following states:
Arizona

Arkansas

Colorado

Connecticut

District of Columbia

Delaware

Florida

Georgia

Hawaii

Indiana

Iowa

Kansas

Kentucky

Louisiana

Maine

Maryland

Michigan

Minnesota

Missouri

Nebraska

Nevada

New Jersey

New Mexico

New York

North Carolina

Ohio

Oregon

Rhode Island

South Carolina

Tennessee

Vermont

Virginia

West Virginia

Wisconsin
This lawsuit uncovered evidence that gave some telling insights into how Navient collected loan payments. A note written by a senior director at Sallie Mae, the company's former parent company, indicated that the company should be very liberal with suggesting and approving forbearance as an option if the borrower can't afford to make payments.



How to know if your private Navient loans are canceled
According to Navient, the company will notify all of its borrowers after agreements have received final court approvals. In general, borrowers with private student loans originated by Sallie Mae between 2002 and 2010 that have defaulted and were charged off will be affected.
The settlement will cancel the remaining balances for borrowers who attended for-profit colleges with very low graduation rates, amounting to around $1.7 billion.
That's because the lawsuit alleged Navient knew most of the borrowers wouldn't be able to repay the loans but wanted to make sure it secured preferred-lender status with the schools.
Private student loan borrowers who have been affected will receive a notification of canceled loans by July 2022. If there are any refunds of payments made to these loans after June 30, 2021, borrowers will receive them around that time. Your debt cancellation will be automatic — you don't have to take any action to erase the debt.
If you borrowed federal student loans, there won't be any debt cancellation, as it wasn't part of the settlement.



Receiving restitution for your federal student loans
The good news is that if you borrowed federal student loans, you may be able to receive $260 in restitution. That will affect borrowers whose loans were previously serviced by Navient and placed in certain kinds of long-term forbearances.
If you qualify to receive the restitution, you'll be sent a postcard in the mail — Navient claims it'll be from the settlement administrator in spring 2022. In order to increase your chances of receiving the postcard, make sure to update your address by logging into your StudentAid.gov account.
If your debt won't be canceled and you're struggling to make student loan payments, Juno can help. You can refinance your loans at a lower interest rate and at better terms to help you afford your monthly payments. The best part is that you can join Juno for free.
---
Written By
Sarah Li Cain
Sarah Li Cain is a finance writer and a candidate for the Accredited Financial Counselor designation whose work has appeared in places like Bankrate, Business Insider, Financial Planning Association, Investopedia, Kiplinger, and Redbook. She's the host of Beyond The Dollar, where she and her guests have deep and honest conversations about money affects their well-being.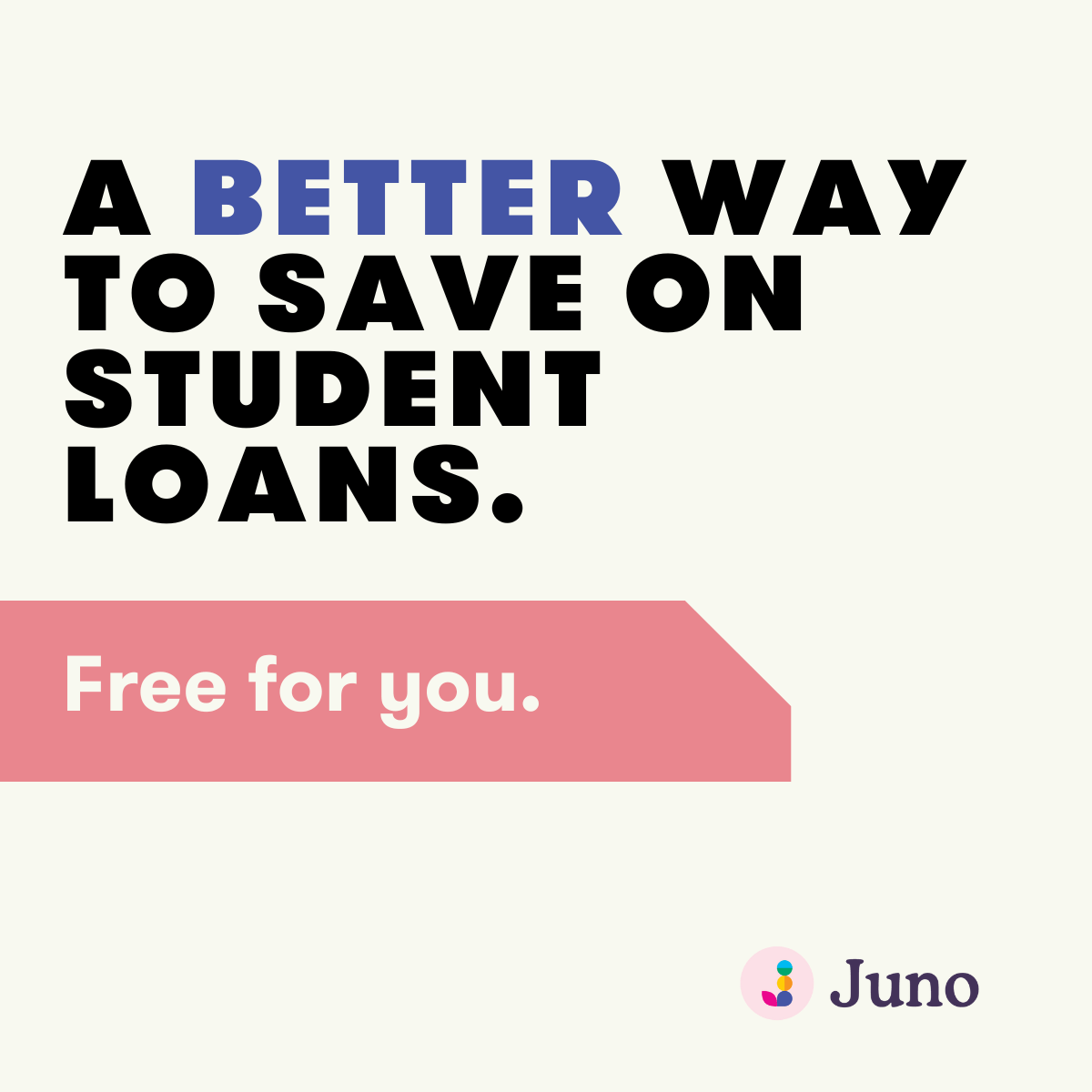 Learn more
Student Loan Calculators: