How Many Years Is Nursing School?
Deciding what kind of nurse to be lies heavy on how long you're willing to go to school. This article breaks down several paths you can take.
Nursing can be an incredibly rewarding career, but nursing school can be time-consuming and expensive, depending on what you want to do. Understanding how many years of school to be an RN or other type of nurse can help you know what to expect in terms of effort and financing.
If you're thinking about becoming a nurse, here's what you need to know.



How long is nursing school?
The amount of time it takes to become a nurse can vary depending on the type of education you want and your career trajectory. Here's a quick summary of what to expect:
Nursing assistant:

Typically requires a diploma or certificate program that takes less than a few months.

Licensed practical nurse:

Typically requires a one-year diploma or certificate program.

Registered nurse:

Generally, two years for an associate degree or four years to earn a bachelor's degree in nursing.

Advanced practice registered nurse:

Six to eight years, including a bachelor's and master's degree and possibly even a doctorate degree for some specialties.
Depending on the situation, you may be able to get into a program that shortens the amount of time you need to complete a program. For example, if you already have an associate degree, you may be able to get into a bridge program that won't require you to spend four years to get a bachelor's degree in nursing school.
What Different Nursing School Years Can Get You
As you try to figure out how long you want to spend in nursing school, it's important to weigh the time and cost of your nursing school years against the experience and salary you'll get with your actual nursing years after you graduate.
Depending on the type of program you're thinking about pursuing, here's what you can expect with your career.
One year or less
If you're thinking about completing a short-term diploma or certificate program, you'll likely only qualify for entry-level nursing positions like a nurse assistant. Your job will typically be restricted to basic tasks, such as checking patient vital signs and possibly running routine tests and maintaining patient records.
However, some of those duties may require that you spend extra time in school to get a licensed practical nurse (LPN) certificate and pass the NCLEX-RN exam.
The median salary for a nurse assistant is $30,830, according to the Bureau of Labor Statistics (BLS). As an LPN, that jumps to $48,820, says BLS.



Two to four years
If you want to become a registered nurse (RN), you'll typically need to complete a program that's two or four years. There are a couple of options if you want to pursue this path.
First, you can earn an Associate Degree in Nursing (ADN), which requires two years of schooling at a community or technical college. Second, you can get a Bachelor of Science in Nursing (BSN), which typically takes up to four years at a college or university, depending on how long you take to complete the required coursework.
If you already have a bachelor's degree and want to get a BSN, you can typically join an accelerated program that typically lasts two years instead of four. Regardless of which option you choose, you'll need to pass the NCLEX-RN exam to become an RN.
As an RN, you can do more than an LPN, and you'll also earn more money. For the most part, starting salaries are similar for ADNs and BSNs, though many employers may prefer it if you have a BSN on your resume. The median salary for an RN is $75,330, according to BLS.
Six years or more
If you want to become an advanced practice registered nurse (APRN), you'll likely need a master's degree or a doctorate degree. APRNs can include nurse midwives, nurse practitioners, nurse educators and nurse anesthetists.
The number of years you spend to become an APRN will depend on the specialty you choose. If you want to be a nurse midwife, you'll generally need at least a Master of Science in Nursing, which typically lasts two years on top of the four years you took to get your bachelor's degree.
If you want to become a nurse practitioner, nurse educator or nurse anesthetist, you may need a Doctor of Nursing Practice degree, which can last between two and five years on top of your bachelor's degree.
Also, remember that these degrees can take longer if you're only attending classes part time. Here are the median salaries you might expect with these career paths:



Paying for Nursing School Years
The cost of nursing school will vary depending on the type of certificate, diploma or degree program you choose.
While the shorter programs are generally cheaper — the average cost of a certified nursing assistant program is 1,300 — that cost can climb into the tens of thousands of dollars with longer programs. It could even top $100,000 if you're pursuing a doctorate degree.
If you're planning to attend nursing school, but you're not sure if you can afford to pay for tuition, fees and your living expenses out of pocket, you may consider a variety of financial aid options, such as grants, scholarships, part-time work and more.
If there's still a gap after you've exhausted all of those options, you may turn to student loans to finish the job.
In many cases, it may make more sense to use federal student loans, especially if you're an undergraduate student. However, if you're considering private student loans, Juno can help. Instead of just giving you rate quotes from different lenders, Juno actively negotiates with private lenders to get you the lowest interest rate possible.
If Juno can't get you the best rate, we'll give you enough cash to make up the difference. We'll also give you 1% of your loan amount on top of it.
Regardless of how you choose to pay for nursing school, it's important to be proactive about estimating your cost and researching your options to save money and set yourself up for long-term success.
---
Written By
Ben Luthi
Ben Luthi is a personal finance and travel writer based in Salt Lake City, UT. He loves helping people better understand their finances. When he's not traveling, Ben enjoys spending time with his kids, hiking, and watching films. His work has been featured in U.S. News & World Report, The New York Times, MarketWatch, Fox Business, and many other publications.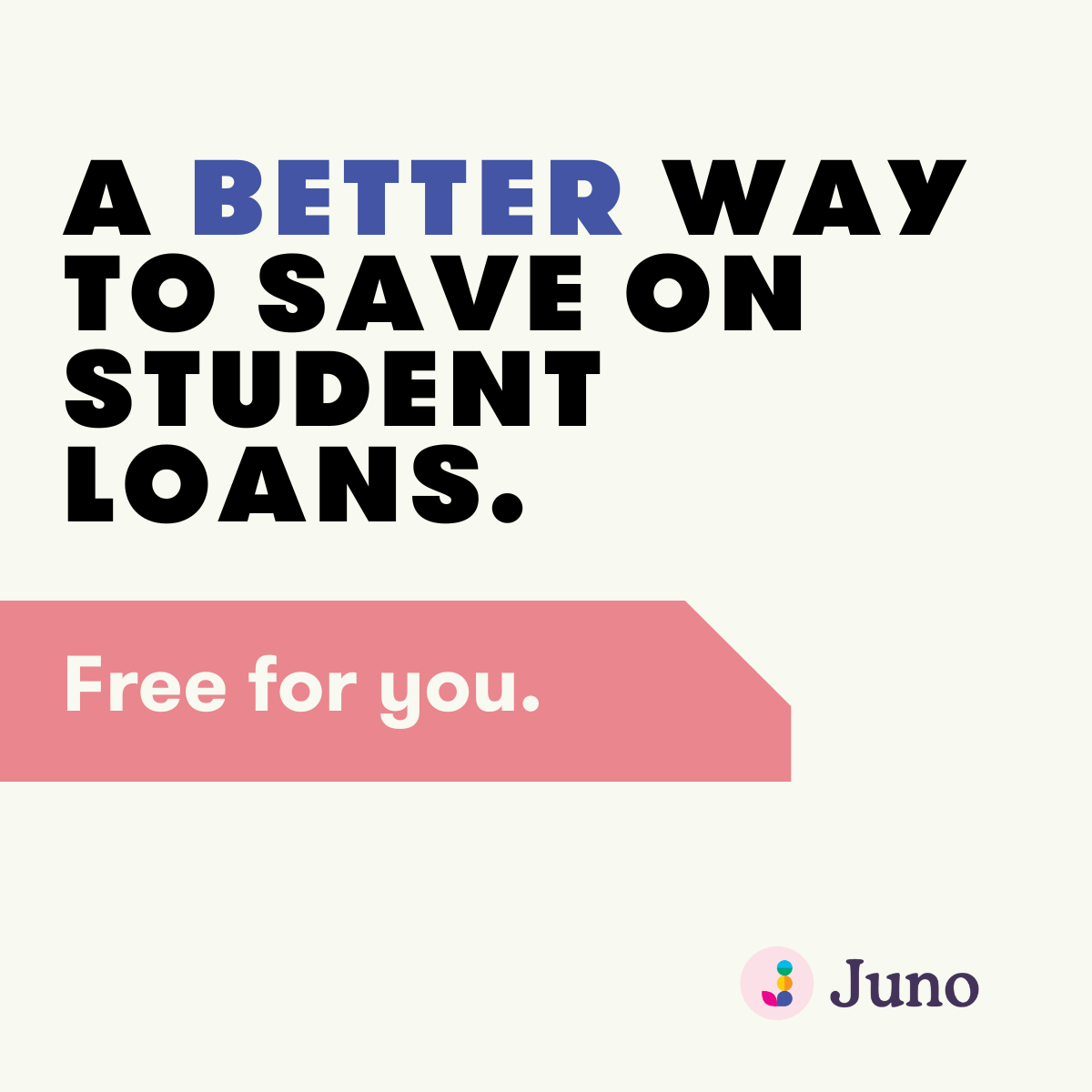 Learn more
Student Loan Calculators: