How to Take Out a Student Loan
As you prepare to attend college, you may wonder how to take out a student loan. Read on to learn more about federal and private loans and other aid sources.
When it comes to paying for college, many students and their families take out student loans. Considering you as a borrower will most likely pay thousands of dollars — if not more — in interest charges throughout the life of the loan, it's crucial that you learn how to take out a student loan so you fully understand what you're getting into. Plus, you can avoid borrowing more than you need.



Exhaust "Free" Sources of Funding First
While money doesn't grow on trees, you may be able to find free sources of funding in the form of grants and scholarships. Both need-based and merit-based scholarships and grants are available, and they can decrease the amount you need to borrow for college.
To start, you can fill out the Free Application for Federal Student Aid, or FAFSA, and you may be able to automatically qualify for grants. Some scholarships also may ask you to fill out the FAFSA as an application requirement. Otherwise, you can search for grants and scholarships through your local chamber of commerce, professional associations, alumni associations (if you're a graduate student), or websites such as Fastweb and Scholarships.com.
Types of Loans You Can Take Out
When it comes to school borrowing, you can take out federal or private student loans. Federal student loans are from the U.S. federal government through the U.S. Department of Education, whereas private student loans are from private companies such as banks and lenders.
In a nutshell, here's how the process works for each type of loan:
Federal student loans:

You'll need to fill out and submit the FAFSA before each academic year's deadline.

Private student loans:

You'll need to fill out an application with the student loan lender and provide documentation, which may differ depending on which company you want to borrow from.


How to Borrow a Federal Student Loan
Whether you're borrowing Direct Subsidized Loans, Direct Unsubsidized Loans or PLUS Loans, the process of taking out a federal student loan is similar.


1. Fill Out the FAFSA
Filling out the FAFSA is a necessary step because it is how the government and some colleges determine the financial aid you qualify for, including federal loans, grants and work-study programs. Your state may also use the FAFSA to assess your eligibility for state financial aid.
It's best to fill out and submit the FAFSA as soon as the application window opens. That's because aid is typically awarded on a first-come, first-served basis. There may also be a different deadline for each state, so it's a good idea to understand those deadlines.
Keep in mind that there is an additional application you'll need to submit if you want to take out a PLUS Loan.


2. Look Over Your Student Aid Report (SAR)
You'll receive a student aid report, or SAR, after you submit your FAFSA. This document contains all the details you submitted on your FAFSA, so check to make sure everything is accurate. If not, you'll want to make sure you fix any mistakes or missing information as soon as possible so that your financial need is accurately calculated.



3. Review Award Letters
If you qualify for financial aid, schools will mail you letters detailing what you are eligible for, including federal student loans, grants and scholarships. You'll usually receive this letter around the time you'll get acceptance letters.
Once you receive these letters, take a look at them to see exactly what and how much aid you qualify for. If you receive offers from several schools, compare them, as the awards may be different.


4. Decide on Your Loans
You'll need to choose a school and make a decision as to the financial aid you want to receive. You'll need to notify your school before the deadline that's on your award letter. You can also discuss your loan options with the school's financial aid office to see the next steps.


How to Borrow a Private Student Loan
Many borrowers finance their college education with private student loans after they've exhausted all other options, including federal student loans. If you're interested in applying for private student loans, here's how to do it.


1. Do Your Research
Since there are many private lenders, each with its own rates and terms, you'll need to make sure you pick one that's a good fit for you. You'll need to determine how much you want to borrow and what repayment term you're interested in and then search for lenders that meet your criteria. You can ask for recommendations or do some research online.
As you compare lenders, you can use a student loan calculator to estimate your monthly and total payments based on interest rates and other factors. Don't forget to look at the minimum eligibility criteria to see how likely it is that you'll be approved for a loan. You also can try to get prequalified.


2. Consider Adding a Co-signer
You'll find that many private lenders require borrowers to have a good credit score and steady income source to secure a competitive interest rate. If you have limited credit history or won't earn an income while you're in school, you may need a co-signer, ideally one with a good credit score, to increase your chances of qualifying for a loan.
If you decide to go this route, research whether the lender offers a co-signer release so you can be the only one responsible for the loan after you make a certain number of on-time student loan payments.


3. Choose and Apply For a Loan
Once you've found the loan you want and, if need be, a co-signer who agrees to add their name to the loan, you can submit a loan application. Make sure you fill out the application carefully and submit any required documentation. You'll most likely need to consent to have your and your co-signer's credit reports pulled.
Within hours or days, you should receive an answer from the lender. If you're approved and like the loan terms, you'll sign any necessary documentation to start the process of disbursing your loan.



Bottom Line
While taking out student loans is a straightforward process, it's important to do your due diligence to ensure you borrow only what you need and don't pay more than you have to in interest. The research process also helps you understand your responsibilities as a borrower so you don't put yourself at financial risk.
Join Juno today to find out more about your options for affordable private student loans to help fund your degree. Juno negotiates on your behalf and guarantees that you won't find a better private student loan interest rate than the deal it brings you from its lending partner.
---
Written By
Sarah Li Cain
Sarah Li Cain is a finance writer and a candidate for the Accredited Financial Counselor designation whose work has appeared in places like Bankrate, Business Insider, Financial Planning Association, Investopedia, Kiplinger, and Redbook. She's the host of Beyond The Dollar, where she and her guests have deep and honest conversations about money affects their well-being.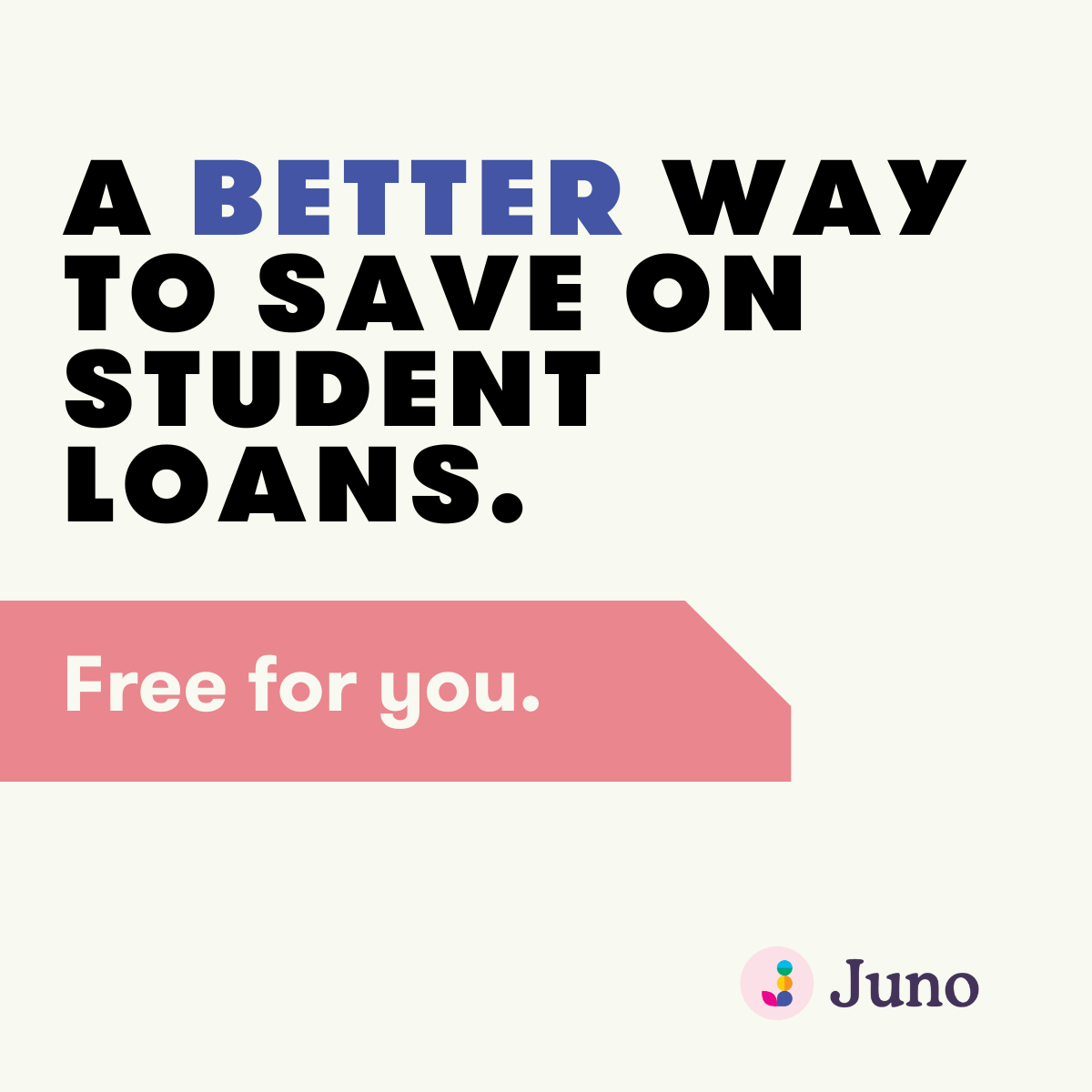 Learn more
Student Loan Calculators: