Here Are Four Ways You Can Lower Your Student Loan Payments
Knowing how to lower your student loan payments can help you reach your financial goals. Here are some ways to decrease your monthly payments and save money.
Having lower student loan payments is possible. However, understanding how to take the steps to make it a reality for you can feel overwhelming and frustrating. Is it a better idea to consolidate your loans? If you refinance, should you get a shorter or longer term?
Knowing the best ways to lower your student loan payments is key to ensuring you're reaching your financial goals. Here, we've outlined a few ways borrowers can lower their monthly payments and save money.



Get on an Income-Based Repayment Plan
If you have federal student loans, one of the most popular ways to lower your monthly payments is to sign up for an income-driven repayment (IDR) plan.
Each one of these plans gives you the opportunity to keep making payments toward your federal student loans without stretching your budget too thin so you can afford to pay for necessities such as rent and utilities.
There are four types of IDR plans:
Pay As You Earn

Income-Based Repayment

Revised Pay As You Earn

Income-Contingent Repayment
These plans have different repayment terms and different repayment amounts — usually a percentage of your discretionary income. Two factors determine your discretionary income: your taxable income and the federal poverty guidelines for a household of your size in your location.
Keep in mind that since your payment is based on your discretionary income, it may fluctuate from year to year.
Lower Your Interest Rate
Refinancing to a lower interest rate can reduce the amount you pay overall for your loan, including your monthly payments. Depending on when you took out your student loan, private student loan interest rates may be significantly lower than your current rate. Refinancing to a lower interest rate could save you thousands of dollars throughout the life of the loan.
You'll most likely need to have a good credit score and meet other eligibility requirements in order to qualify for the best rates out there. It's a good idea to check your credit history and credit score before applying so know your chances of qualifying for a lower interest rate.
Juno can help you find the most affordable rates on refinancing student loans. Juno negotiates with partner lenders on behalf of borrowers to help them qualify for the best refinance rates they can given their financial situation.
Keep in mind that there are downsides to student loan refinancing if you have federal student loans. Most notably, you'll lose benefits such as income-driven repayment plans and student loan forgiveness. If you believe you qualify for any of those benefits, you may want to consider carefully whether losing them is worth it to potentially qualify for a lower interest rate with a private student loan.



Extend Your Repayment Term
You may be able to lower your monthly payments even if you stick with your federal student loan by signing up to extend your loan term. Your student loan repayment term is set to 10 years automatically once you graduate, but you can sign up for an extended repayment plan for up to 25 years. Doing so can lower your monthly student loan payments significantly.
However, because your repayment term is longer, you'll end up paying more in interest throughout the life of the loan. Before you make a decision, talk to your loan servicer to compare different repayment options.
Consolidate Your Loans
Consolidating your loans will not necessarily lower your student loan payments, but it simplifies repayment and makes it more manageable. If you have federal student loans, your new rate for a Direct Consolidation Loan will be the weighted average interest rate of all the loans you have. That means if you have some loans with higher interest rates, consolidation could result in a lower rate, helping you save money.
If you have private student loans, consolidating them can help you save money on interest charges. That's because private lenders set their own interest rates. In other words, you can shop around to find the lowest rate you qualify for, which could significantly lower your monthly payments.
To consolidate private student loans, you will need to refinance them with one lender. This new lender will be the only one you make payments to. You'll likely need to have a good credit score to qualify for competitive rates, so check your credit profile before proceeding.
Other Options to Consider
If none of the above options are a good fit, there are alternatives you can pursue. Keep in mind that the options below aren't guaranteed, but it doesn't hurt to find out whether you qualify.
Options include:
Discounts for autopay

Deferment

Forgiveness

Forbearance
Discounts for Autopay
Many private student loan lenders offer a discount — usually a fraction of a percent off your current interest rate — if you enroll in autopay. While a fraction of a percent doesn't sound like much, it can lead to some decent savings over the life of the loan. Plus, the longer your term and the larger your balance, the more you can save.



Deferment
Student loan deferment is for those who are really struggling to make payments, whether it's because you lost your job or faced some other form of hardship. You'll need to contact your loan servicer to see whether you qualify for student loan deferment.
Depending on your lender, deferment may be available for up to three years total. You are not required to make any monthly payments toward your student loans during this time. However, private loans and unsubsidized federal loans will most likely accrue interest, whereas subsidized federal loans may not. After the deferment period is over, you'll need to start making payments again.
Forbearance
Similar to student loan deferment, forbearance is offered by the federal government and most private student loan lenders. If you qualify, your student loan payments will be on pause for an extended period of time, but interest will continue to accrue.
If you're worried about the amount of interest that'll end up accruing, you can make smaller student loan payments so that the smaller loan balance will hopefully offset some of the interest.
Forgiveness
Federal student loan forgiveness is for federal student loans only — you may have your remaining student loan balance forgiven if you qualify. There are different programs, including Public Service Loan Forgiveness. You'll need to meet the relatively strict requirements, including working for a qualifying employer and making qualifying payments for a certain period.
---
Written By
Sarah Li Cain
Sarah Li Cain is a finance writer and a candidate for the Accredited Financial Counselor designation whose work has appeared in places like Bankrate, Business Insider, Financial Planning Association, Investopedia, Kiplinger, and Redbook. She's the host of Beyond The Dollar, where she and her guests have deep and honest conversations about money affects their well-being.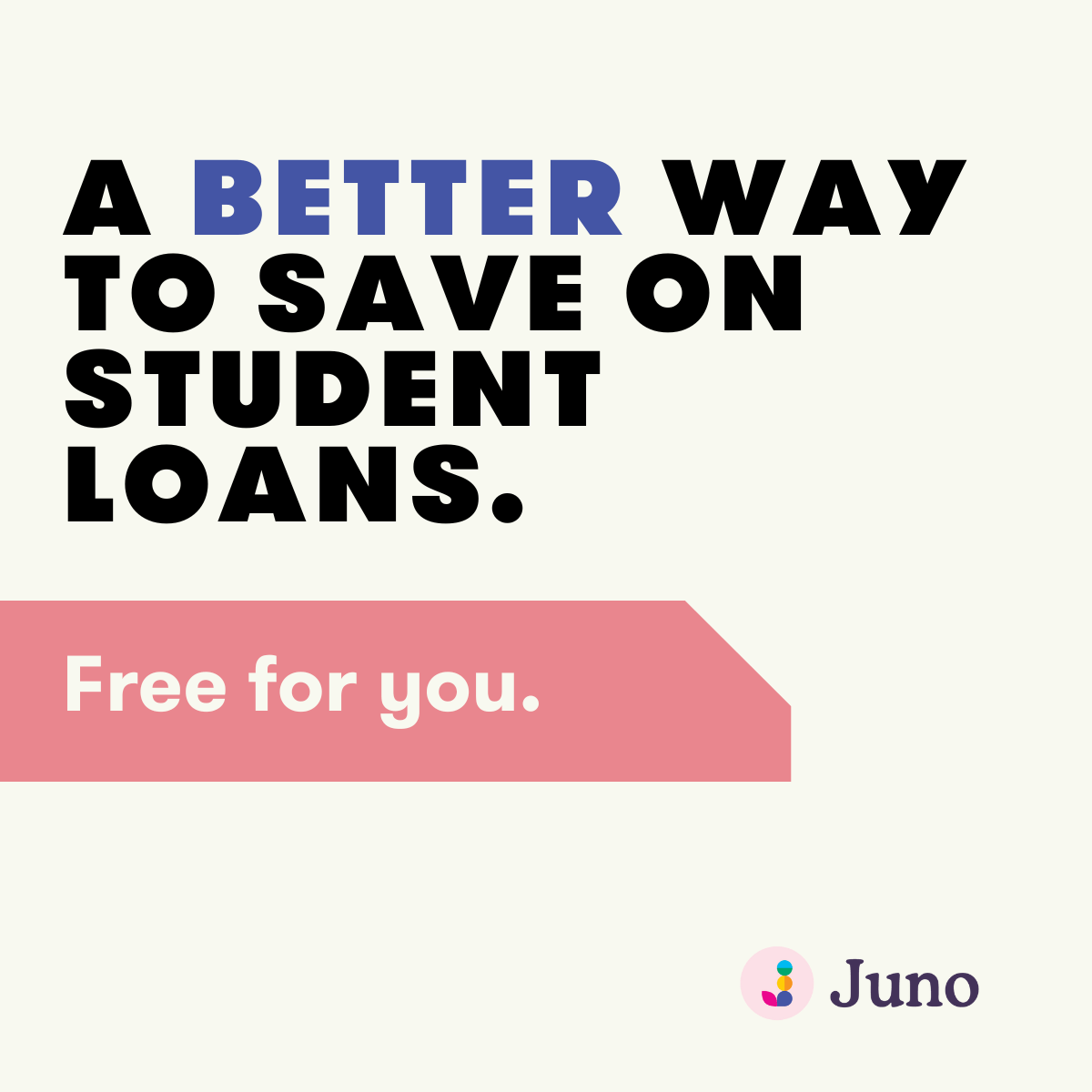 Learn more
Student Loan Calculators: