Is a Master's Degree Worth It?
Is a master's degree worth it? That depends. Here are some questions to consider before you decide.
A master's degree might seem like the next logical step in your career. You started by getting a bachelor's degree. Then, you worked for a few years in your field while moving up the career ladder. At some point, you began wondering if you could accelerate your career — and your pay — by getting a master's degree.
Many people believe getting more education will help them move up at their current company or land a new job with a big pay raise. In some cases, that may be the reality. However, a study recently found that 40% of master's degrees do not result in a positive financial return.
Before you go down the path of trying to obtain a master's degree, you should closely evaluate the decision. You need to do the math to see if a master's degree is worth it for your situation. Here are a few things you may want to consider before you decide.



How Will the Degree Help You?
Getting a master's degree is a great accomplishment, but figuring out the value of a degree before you receive it is much more complicated. You can start by looking at the theoretical benefits of obtaining a degree.
First, consider whether the degree is necessary to achieve your career goals. For some careers, a master's degree is a must-have qualification that you can't get around. Without the degree, you won't even land an interview for the next job on your ideal path. Other careers may give preference to candidates with master's degrees, but it may be possible to land a position without a degree.
Once you know whether a degree is a requirement or just a nice addition, you can look at the financial benefits of a degree for your career path. Research whether degree-holders get paid more than non-degree-holders. If a position requires a degree, find out how much more it pays than the jobs you can get without a degree.
It helps to consider future career moves beyond the initial jump. If your career stalls after the first job change, you may not recognize long-term benefits. In other situations, a master's degree could open up a significant advancement path that results in multiple raises. While the initial bump may not be worth it, advancing further in your career could pay off over time.
How Much Will the Degree Cost?
A significant part of a cost-benefit analysis is knowing the cost of the degree in question. You can start by researching the cost of tuition, books and other expenses you may have to pay for throughout a degree program.
If you plan to take out student loans, you need to factor in the interest cost as well. You must also factor in whether you plan to continue working while you get your degree.
If you don't plan to work, you need to factor in the opportunity cost of missed income. Attending school part time likely delays your graduation date and the financial benefits. Every year you delay your potential salary increase reduces the benefit of your degree, assuming you plan to retire at the same age.



Do You Get Help Paying for the Degree?
Paying for a master's degree isn't a small task. Many degrees cost tens of thousands of dollars to obtain. Figuring out how to pay for the degree is essential in determining your return on investment. In an ideal world, you could pay for the degree with the money you've saved. That isn't always possible.
An employer may be willing to pay some or all of your tuition costs if you commit to staying with the company for a set period. The unfortunate reality of this option is you may not get a raise in line with the market once you graduate. Instead, you may be stuck at the employer for several years at a below-market salary. If you leave before you meet your commitment, you may have to repay the company the costs you incurred.
The alternative is paying for the degree yourself. You could save money on interest if you have enough cash in your bank account to pay for the degree. That may be unrealistic due to the high costs of many master's degree programs, though.
If you take out loans, you may repay them over a decade or more. Depending on the interest rate and the loan term, you could easily add thousands of dollars, if not more, in interest costs over the life of the loan. Even so, the degree could allow you to drastically increase your salary in some fields to more than offset this cost.
Will You Have to Change Jobs?
Another factor to consider is whether you'll have to change jobs. Changing jobs can result in a significant pay boost, but it may come with certain costs. You may lose access to certain benefits, such as nonvested employer matching funds from a previous 401(k) or a higher amount of vacation time due to seniority in a company.
You may incur costs to move to a new area for a new job above any relocation package you negotiate as well. Factor in any potential job change costs in your calculations if you would not change jobs without getting a degree.



Finding the Best Rates on Graduate Student Loans
If you've determined your degree will likely result in a financial benefit but don't have the cash to pay for it or an employer willing to help, you may need to take out student loans. Federal graduate student loans are usually your best first option, but the amount you can borrow is limited.
If you need more money, you'll likely need to turn to private student loans. Thankfully, Juno can help. Juno works with private student loan lenders to negotiate the lowest rates for graduate student loans on your behalf. It takes less than a minute to sign up. Then, you can see what options are available to you to minimize your costs of attending graduate school.
---
Written By
Lance Cothern
Lance Cothern is a personal finance expert and freelance writer who has written for many publications including U.S. News & World Report, Investopedia, Credit Karma and more. He graduated from James Madison University's College of Business in 2009 and earned his Certified Public Accountant license in 2010. In 2012, he founded what is now the personal finance website Money Manifesto.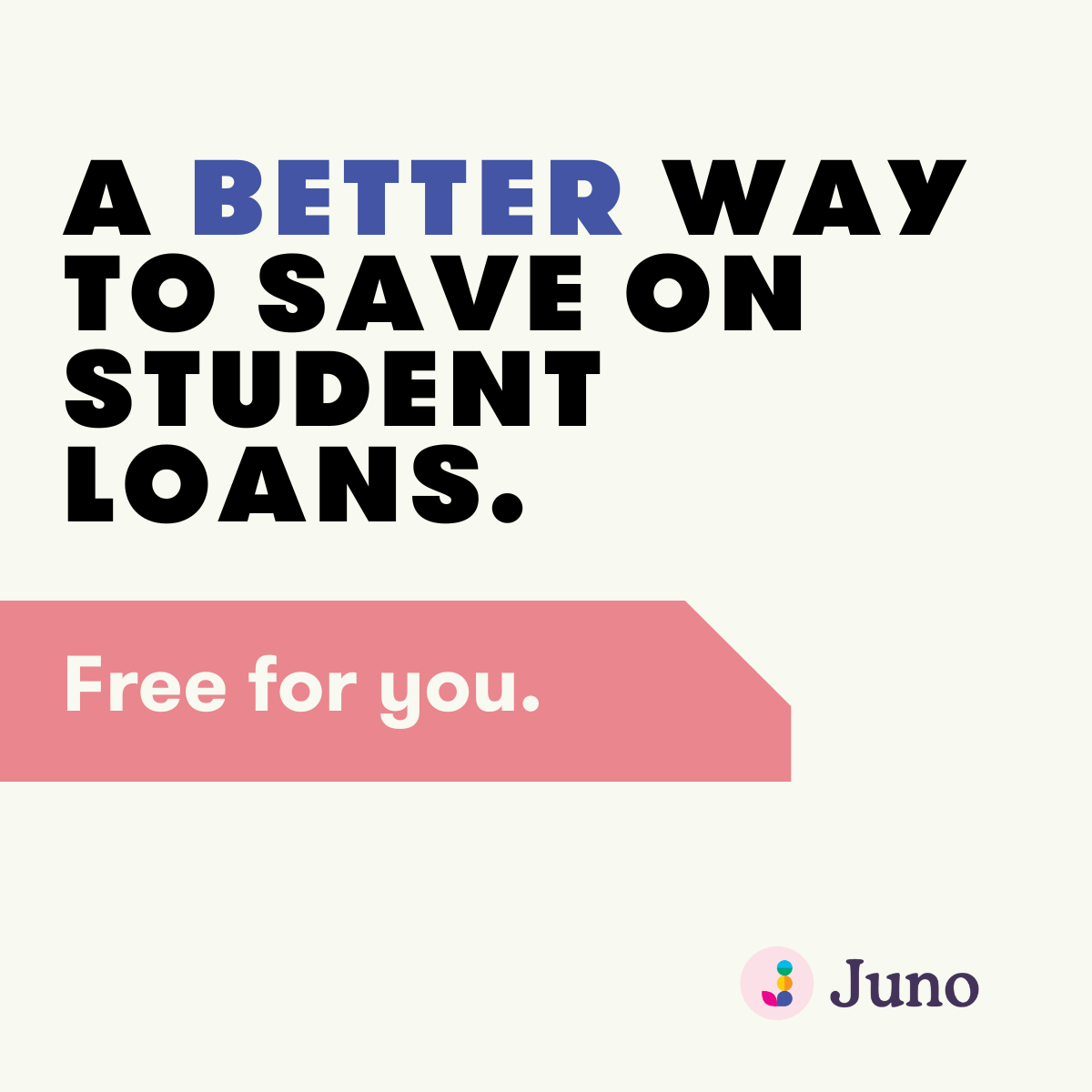 Learn more
Student Loan Calculators: