Pharmacist Student Loan Forgiveness Programs Explained
Student loan forgiveness can be a great option. This article breaks down what this means if your a pharmacy student.
The costs of completing a pharmacy program can range from $65,000 to $200,000. If you've taken on a lot of educational debt to cover these expenses, you may be interested in learning about loan forgiveness for pharmacists.
The good news is, there are several pharmacy student loan forgiveness programs available, so many people within this profession can find a pharmacist loan repayment program that works for them. Here are a few of the different programs available.
Public Service Loan Forgiveness
Public Service Loan Forgiveness is available to pharmacists employed full-time by a qualifying non-profit or government organization. Borrowers must have eligible federal student loans and sign up for a qualifying income-driven repayment plan. After 10 years of making payments that are calculated based on household income, candidates can become eligible to have the remaining balance of their loans forgiven.
National Health Services Corps Loan Repayment Program
Pharmacists can earn up to $50,000 in repayment help for a two-year commitment to work full-time at an NHSC-approved site. Those who commit to working half-time for two years could be eligible for up to $25,000 in repayment assistance. It's possible to apply for a continuation service contract to get more loan repayment help, but there's no guarantee you will receive a new contract.
Indian Health Services Loan Repayment Program
Pharmacists who serve American Indian and Alaska Native communities can receive up to $20,000 per year in loan repayment assistance. A two-year commitment is required to be eligible, and pharmacists can request a one-year extension if they wish to serve for an additional year and receive more repayment help.
NIH Clinical Research Loan Repayment
Pharmacists could be eligible for one of several internal loan repayment programs in exchange for a three-year service commitment. No NIH grant is required for eligibility. However, repayment help is available only to scientists with medical degrees. Eligible pharmacists can receive up to $35,000 per year in repayment benefits but must have qualifying debt that equals or exceeds 20% of their annual NIH salary.
State-specific loan forgiveness options
Many individual states also offer pharmacist loan repayment program options. Examples include but are not limited to:
Supporting Healthcare Access through Loan Repayment (SHARP) in Alaska

The Colorado Health Services Corp

The Minnesota Rural Pharmacist Loan Forgiveness Program

The Washington State Health Professional Loan Repayment Program.
How to find pharmacist student loan forgiveness options
The best way to find pharmacist student loan forgiveness options is to:
Check with the federal Department of Education if you have federal student loans

Visit the Department of Education website for your state to see what local loan forgiveness options are available

Search for repayment assistance for working in certain types of environments, such as underserved areas.
Some private employers also offer loan repayment help as a workplace benefit, so you can ask companies that you are interviewing with about whether that might be an option for you.
Alternatives to loan forgiveness for pharmacists
Not everyone can qualify for pharmacy student loan forgiveness, and not all graduates working in this profession want to fulfill the service requirements to become eligible for loan forgiveness for pharmacists.
The good news is, there are other alternatives to loan forgiveness that can help you make loan payment easier and more affordable. Here are some options to consider if pharmacy student loan forgiveness isn't right for you.
Choose the right repayment plan
Federal loans provide flexible repayment plan options. These include a standard payoff plan that will allow you to repay your loans in 10 years, as well as income-driven payments. Income-driven plans cap payments at a percentage of income. And after you make payments for between 20 to 25 years, depending on the plan, any outstanding balance is forgiven.
Changing payment plans isn't possible once you've secured a private student loan unless you refinance. So choose your initial loan carefully by paying attention to your monthly payment, interest rate, and loan payoff time.
Consider refinancing private student loans
Refinancing your student debt could help you to make repayment cheaper, which can be a great solution if you aren't eligible for pharmacy student loan forgiveness. Refinancing means you get a new loan and pay your existing loans off with it. If your new loan is at a lower rate, you can save money on paying back your debt.
You have the option to refinance federal and private loans. But you can only refinance with a private lender. As a result, you may not want to refinance federal student debt if you plan to take advantage of loan forgiveness options, generous deferment or forbearance policies, or repayment flexibility that is available only with federal loans. Existing private loans don't offer these features anyway, so there's no downside to refinancing.
Juno's Exclusive Student Loan Refinance Deals
---
Best for Most
Cosigner:
Can't be refinanced with a cosigner
Rates:
Fixed starting at 5.19% APR, Variable starting at 5.72% APR including autopay and Juno discount.
Juno benefit:
Rate reduction of 0.25%
Check:
Soft Credit Check to get rates; Hard Credit Check to refinance
---

Alternative Best for Most
Cosigner:
May be able to refinance with a cosigner
Rates:
Fixed starting at 4.96% APR, Variable starting at 4.99% APR. May include autopay discount.
Juno benefit:
Up to $1,000 cash back based on loan amount
Check:
Soft Credit Check to get rates; Hard Credit Check to refinance
---

Best for Medical Professionals
Refinancing private loans can be a good approach to repaying your pharmacy school debt as long as you qualify for a loan at a competitive rate. Juno can help you do that. We get together groups of borrowers and negotiate on their behalf to help them get the best rates possible. Join Juno today to learn more about how we can help you qualify for an affordable student loan refinance loan to help you repay your debt from pharmacy school.
---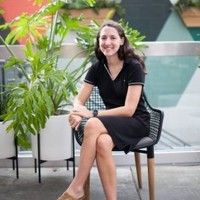 Written By
Christy Rakoczy Bieber
Christy Rakoczy Bieber is a full-time personal finance and legal writer. She is a graduate of UCLA School of Law and the University of Rochester. Christy was previously a college teacher with experience writing textbooks and serving as a subject matter expert.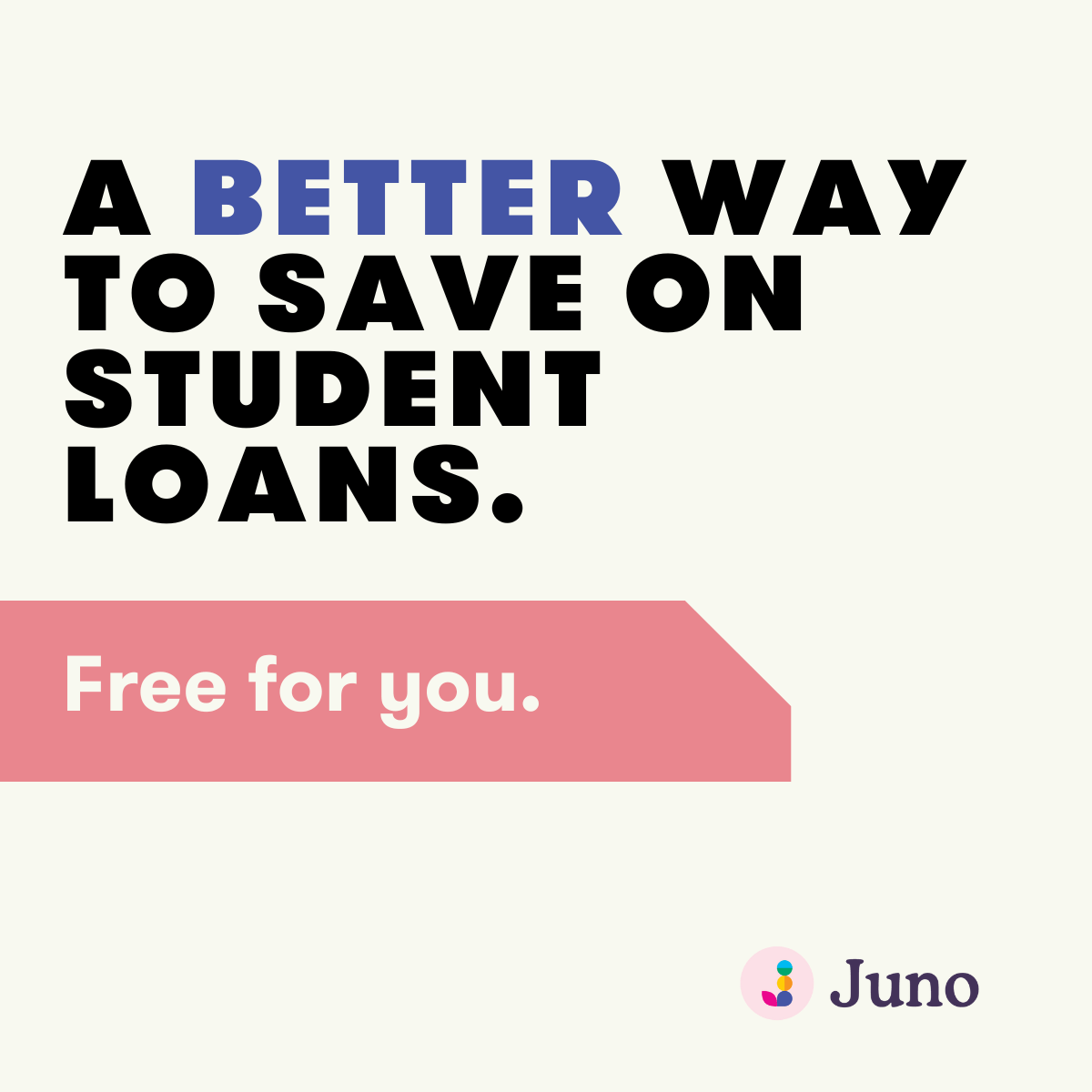 Learn more
Student Loan Calculators: