Is There a Difference Between Getting Preapproved and Prequalified for Student Loans?
Prequalification and preapproval may sound similar, but they aren't interchangeable. Learn more about prequalified and preapproved student loans here.
When it comes to applying for private student loans, it's important to understand the process so you know what you're getting into. You may have come across prequalified or preapproved student loans. While those terms tend to be used interchangeably, they don't mean the same thing.
Let's take a look at the similarities and differences between prequalified and preapproved student loans.
Overview
Prequalification
Estimates the amount you can borrow

Is based on borrower submitted information

Can be done over the phone or online

Usually is free

Doesn't carry as much weight as a preapproval
Preapproval
Requires documentation

Offers a clearer idea of what you may be able to borrow

May result in a hard credit pull

Carries more weight than prequalification

Usually involves a more extensive financial and credit check

May have fees
What is prequalification?
Prequalification is a method used by private lenders to determine a borrower's creditworthiness, or ability to repay the loan on time. Think of it as a faster way to determine your chances of being approved without going through a full review of your financials.
After the prequalification process, the lender is able to quickly offer potential borrowers feedback about whether they're likely to be approved and at what rates and terms. Remember, getting prequalified doesn't carry as much weight as getting preapproved, and you aren't guaranteed to receive the rates and terms the lender initially offers you. During the approval process, the rates and terms you end up qualifying for could be different.
What is preapproval?
Preapproval is a step up from prequalification, as the lender undertakes a more thorough assessment of your financial profile and eligibility. Think of preapproval as the second step of the loan approval process.
During the preapproval process, the lender will ask you to submit documents related to your income, assets, debt and employment. Using that detailed information, the lender may preapprove you for a certain loan amount at certain rates and terms. In most cases, the amount you get preapproved for will be the amount of student loans you receive.
The lender may also require your permission so it can conduct a hard credit check. That's because a hard credit check is one of the best ways to accurately determine your creditworthiness, as looking at your credit report offers more in-depth insight.



Why should I get prequalified?
You might think it makes more sense to get preapproved for a student loan instead of getting prequalified, as preapproval is more accurate. But there are plenty of benefits of prequalification, including the fact that it's an efficient way for borrowers to properly plan for their new loan.
Better planning with a co-signer
Most private lenders will only approve borrowers with good credit scores. That means you might need a co-signer to get approved for a loan, especially if you have limited credit history. Finding a creditworthy co-signer is an important step in getting approved for a private loan.
Your co-signer agrees to be legally responsible for the debt along with you. When it comes to asking someone to take on that responsibility, it's important that you be transparent with them about the loan terms so they know exactly what they're agreeing to.
Getting prequalified will allow you to see what you can qualify for using your co-signer's credit profile. You can also compare different loan rates and terms easily and speak with your co-signer so they're informed throughout the application process.
Faster understanding of loan options
All you need to do for prequalification is provide some basic information about your finances, and you should be able to get a preliminary decision within minutes. That's much simpler and quicker than submitting a full application and waiting for the lender to conduct a credit check.
It's also helpful to get prequalified because you can see why you may or may not get approved without submitting a full application or being subject to a hard credit inquiry. That way, if you're not approved or don't qualify for the rates and terms you had hoped, you can get some insight into whether you should apply for a loan now, get a co-signer or wait until your financial situation has improved.
Ability to see personalized interest rates
With most lenders, you won't be able to see what rates you qualify for until you apply. By getting prequalified, you'll be able see the rates before you proceed and estimate your total loan costs based on the repayment terms the lender offers. You'll be able to estimate your monthly payments and better plan so you don't borrow more than you can afford.
Why getting prequalified doesn't affect your credit score
Getting prequalified doesn't affect your credit score, and you may be wondering how lenders can use the basic information you submit to come to a borrowing decision.
The lender conducts a soft credit inquiry, which does not affect your score, as it isn't attached to a specific loan application. Compare that to the preapproval process, during which you submit details in what is considered the step before filling out a full application, which means the credit check is technically attached to a loan application.
How to get prequalified
Remember, not all lenders offer prequalification for their student loan products. If you're interested in prequalification, check to see whether a given lender offers it. If so, you should be able to call the lender or visit its website and fill out a simple form. You may be asked to provide your name, address, basic income information and details about any loans you have.
Taking out a student loan is a major financial decision that should not be made lightly. No matter which loan you end up choosing, shopping around will help you to determine the best fit for your needs, and getting preapproved or prequalified is one of the first steps in getting the funding you need.
Keep in mind that federal student loans likely offer better options to undergraduate students than private student loans. Federal student loans offer fixed rates with a variety of repayment options, benefits and protections. But if you need to borrow more than that federal limit, consider taking out a private student loan through Juno. Juno negotiates with its partner lender on your behalf and offers the lowest private student loan interest rate — guaranteed.
---
Written By
Sarah Li Cain
Sarah Li Cain is a finance writer and a candidate for the Accredited Financial Counselor designation whose work has appeared in places like Bankrate, Business Insider, Financial Planning Association, Investopedia, Kiplinger, and Redbook. She's the host of Beyond The Dollar, where she and her guests have deep and honest conversations about money affects their well-being.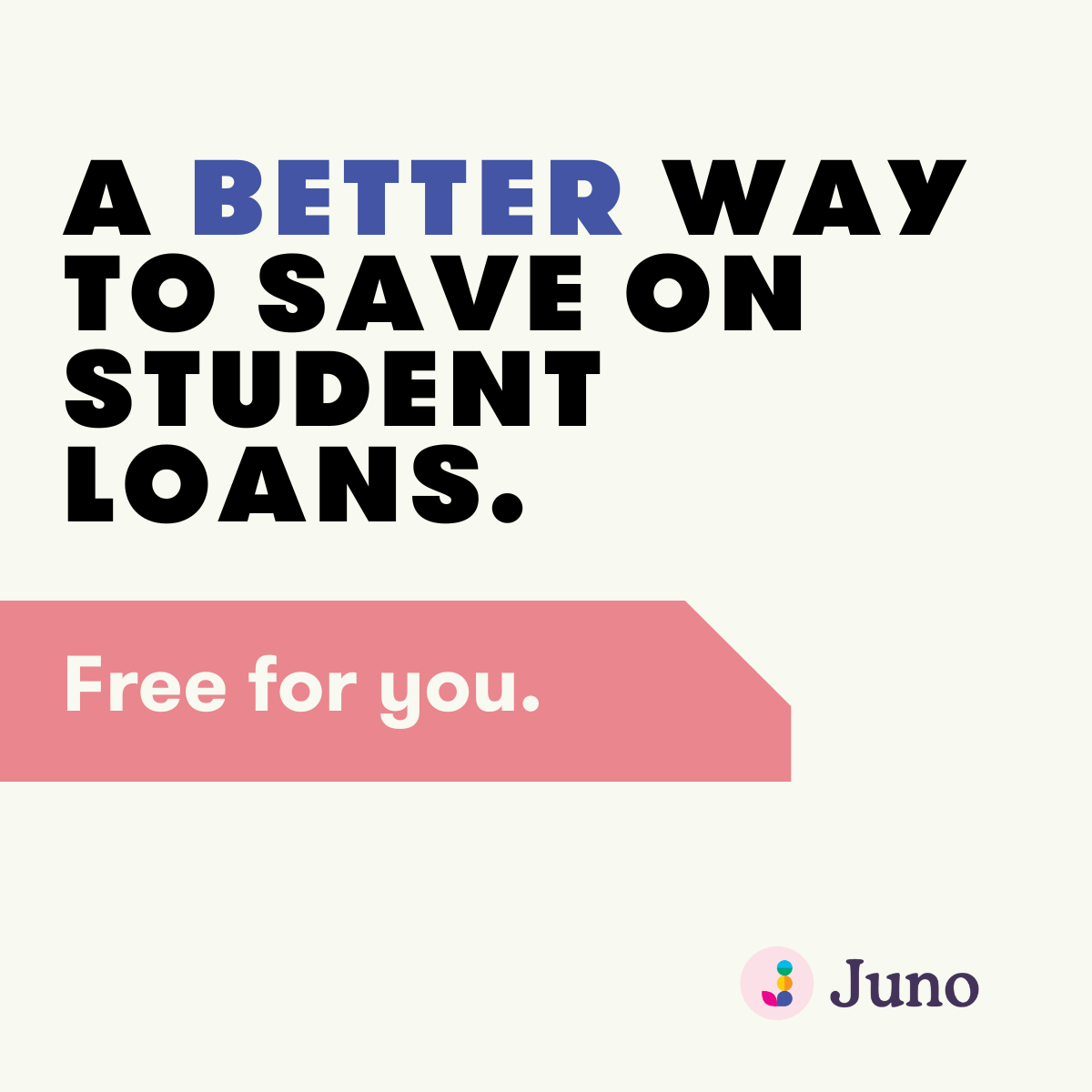 Learn more
Student Loan Calculators: