What are the Requirements for a Private Student Loan?
In this article, learn what you need to qualify for a private student loan.
Federal student loans are the gold standard for education loans. But sometimes, a federal loan just isn't enough.
That's where private student loans can be helpful. In this article, we'll go over the borrower requirements to qualify for a private student loan.
How to qualify for a private student loan
Getting a private student loan is not the same as applying for a federal student loan. Federal loans are given to all students who meet basic citizenship and school requirements, but private student loan lenders have stricter standards.
If you are denied a private student loan, contact the lender and ask them for an explanation. It could be as simple as a typo on your application or something more complicated, like not having a good credit score. Read below to understand how to qualify for a private loan.
Credit and income
Your credit history is one of the most important factors that lenders will consider. A credit score shows how responsible you are as a borrower. If you have a good credit score, you are more likely to qualify for a private student loan. If you don't have any credit history, the lender will not be able to tell if you will be a dependable borrower.
The minimum credit score requirement varies from lender to lender, but is generally around 650. Many lenders also have an income threshold that students should meet. These will usually vary from lender to lender.
Pick an eligible school
Most private lenders only offer loans for students attending accredited schools, which is the same policy as federal student loans. Accredited schools are more likely to have higher educational standards and usually have better job placement results than non-accredited schools.
Visit the lender's website to find out which schools are eligible. Most lenders abide by the same rules as federal student loans, which only accept Title IV accredited schools. You may also only qualify for third-party scholarships and grants if you attend an accredited school.



Meet other requirements
Some lenders only give out loans to full-time students, while others require just a part-time schedule. If you are below part-time status, you will likely have a harder time getting a private student loan. For undergraduate students, part-time enrollment means taking 11 credits or less, while taking at least 12 credits is considered full-time enrollment.
Most lenders also require that students be U.S. citizens or permanent residents to qualify for a loan. Students with DACA status or international students may have more limited lending options.
Lenders may also examine your debt-to-income (DTI) ratio, which shows your current loan payments divided by your total monthly gross income. Those with a high DTI may struggle to find a lender.
How to improve eligibility
Add a cosigner
Many undergraduate students do not qualify for private student loans by themselves. In that case, the only way to get a loan is to add a cosigner.
A cosigner is an adult, usually a parent or other relative, who will take on your student loans if you stop making payments. The cosigner must meet certain income and credit score requirements to qualify.
Graduate students are less likely to need a cosigner, because they often already have a credit score and source of income. However, adding a cosigner can help them qualify for a lower interest rate, resulting in lower monthly payments.
When you take out a private loan with a cosigner, try to find a lender that offers cosigner release. Cosigner release is when the lender will remove the cosigner from the loan, usually after a certain number of on-time payments. If you don't have cosigner release, the only way to remove the cosigner will be to refinance the loan.
Improve your credit
Higher credit scores often result in a greater chance of being approved for a private student loan. The biggest way to improve your credit score is to make all your credit card and loan payments on time.
It's also important to avoid running up a balance on your credit cards, as this can have a huge impact on your credit score. Also, make sure to apply with different lenders. Not all companies have the same requirements. If you've been rejected by one lender, it doesn't mean every lender will deny you.
What are interest rates for private loans?
Private loans offer both fixed and variable-rate loans. Loans with fixed rates will have the same monthly payment throughout the loan term, while loans with variable rates will have monthly payments that change during the loan term.
Rates will also change depending on the loan term. The longer the term, the higher the interest rate. If you want to minimize your monthly payment, choose the shortest repayment term available.
However, be aware that shorter terms have higher monthly payments. If you're worried about finding a high-paying job after graduation, choose a longer-term loan to have more flexibility in your budget.
While federal loans provide the same interest rate no matter your credit score or income, rates for private loans may vary significantly. That is why comparing multiple lenders is so important before finalizing a loan.
---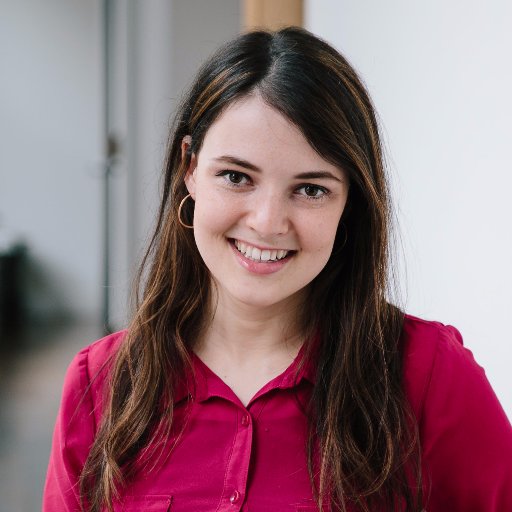 Written By
Zina Kumok
Zina Kumok is a freelance writer specializing in personal finance. A former reporter, she has covered murder trials, the Final Four and everything in between. She has been featured in Lifehacker, DailyWorth and Time. Read about how she paid off $28,000 worth of student loans in three years at Conscious Coins.