Savi Student Loan Review — 2022
Want help figuring out the best student loan forgiveness and repayment options? Savi aims to do just that. Read on to see if Savi is worth signing up for.
No doubt you know about the current student loan crisis (you're probably feeling overwhelmed with repaying student loans yourself). Given the instability of the employment market and other factors such as navigating student loan repayment requirements, it's no wonder college students need smart tools to help them become debt-free.
Think about it: Student loans in the U.S. can be complex, with myriad repayment choices, terms and forgiveness options. How can borrowers make sure they're adhering to the guidelines and reduce their overall amount of debt?
The good news is there are startups that are trying to help student loan borrowers with making the best choices. One such company is Savi, which is aiming to leverage technology to help borrowers save as much as they can.



What Is Savi?
Savi is a startup founded by Aaron Smith and Tobin Van Ostern. The two founders wanted to come together to help students with their loans.
Smith founded and ran the youth-focused think tank and advocacy organization Young Invincibles, which aimed to draw attention to young people's voices in the debate over health care reform when former President Obama was in office.
Van Ostern, on the other hand, was the head of Students for Barack Obama during Obama's first presidential campaign and then worked at the Center for American Progress. Both decided to take their progressive missions to help students by creating Savi.
The mission of Savi is to ensure that the interests of its users are at the forefront. Designed as a public benefit corporation, Savi offers solutions by using technology to assess users' student loan data to determine the best options for student loan repayment and forgiveness. Users can then choose the option that best suits their needs and goals.
Currently, Savi is working with various corporate partners, financial institutions and membership organizations to offer its tools. There are free and paid tiers, each with its own benefits and drawbacks.
Savi Features
Keep in mind that Savi isn't your typical student loan repayment tool. Before signing up (yes, even though it's free) take a look at the features below.
Loan Assessment Tool
Savi's loan assessment tool is meant to be simple and efficient. All you need to do is create a free account. From there, Savi will ask you several questions based on details about your student loans, education, employment and income. You'll also be asked to sync your student loan information to ensure your information is up to date.
From there, the company's AI-driven technology will look over 150 loan repayment and forgiveness options to choose the ones that are best for your situation. It also will assess whether you might qualify for any of the dozens of national and state forgiveness programs in addition to the ones offered by its 1.5 million-employer database.
Each option is personalized and includes potential loan forgiveness options as well as savings you could receive based on your repayment choices.
According to Savi, you may be able to reduce your monthly payments by an average of $156 for around $1,800 in savings each year.
If you like what you see, Savi can help you enroll in the relevant programs digitally, cutting through the piles of paperwork that may be needed, but you'll need to be on a paid tier. You can also choose to continue with the free option, where you can enroll in the relevant repayment and forgiveness programs yourself as well as continue to monitor your student loans.



Pricing and Plans
Savi offers three pricing plans based on the level of assistance you want. Tiers are based on annual enrollment, and you may receive discounts depending on which partner company, membership organization or financial institution you join through.
Here's a breakdown of Savi's plans:
DIY:

This free tier allows you to receive limited support online, live educational workshops and the ability to monitor your loans. You'll also be able to receive a personalized assessment on potential savings for loan forgiveness and repayment options you qualify for.

Essential:

This tier costs $90 per year, and you'll receive one-on-one help from a Savi student loan expert, ongoing plan management, annual enrollment reminders and relevant updates. Savi also will help you digitally enroll in repayment and forgiveness programs.

Pro:

Users will pay $200 per year. In addition to everything in the other two tiers, users will receive a personalized onboarding session, a comprehensive financial review, free credit counseling and dedicated phone support.
Money-Back Guarantee
Savi's paid tiers come with a money-back guarantee. To qualify, you'll have to show you didn't save any money on your student loans based on Savi's recommendation. Plus, you can't have gotten any support for income-based repayment or student loan forgiveness programs. You may be entitled to a refund within a year.
Customer Service
Your level of customer service support will depend on which tier you are on. At the very least, you can receive email and live chat support. Paid users will receive more individualized support over the phone.
Pros and Cons
Pros
Free and paid tiers available.

Free educational resources.

Personalized repayment and loan forgiveness options.
Cons
Limited to existing loans.

Need to enroll in paid tiers for maximum savings.

Doesn't help you save on new student loans.



Final Verdict
Savi can be a useful tool for student loan borrowers who are likely to qualify for student loan forgiveness programs. Yes, the company offers repayment programs as well, but it'll be hard to tell what you could qualify for if you have private student loans.
Considering it is free to start, it might not hurt to sign up for Savi to see what you may qualify for. Even if you do end up paying for the company's services, the fee could help save you thousands.
However, Savi does not help students take out loans. If you're just getting started, it would be nice to see how much you could save before you sign on the dotted line.
That's where Juno comes in. We negotiate the lowest rates for private undergraduate and graduate student loans as well as refinance loans, helping you save money. Signing up with Juno is free.
---
Written By
Sarah Li Cain
Sarah Li Cain is a finance writer and a candidate for the Accredited Financial Counselor designation whose work has appeared in places like Bankrate, Business Insider, Financial Planning Association, Investopedia, Kiplinger, and Redbook. She's the host of Beyond The Dollar, where she and her guests have deep and honest conversations about money affects their well-being.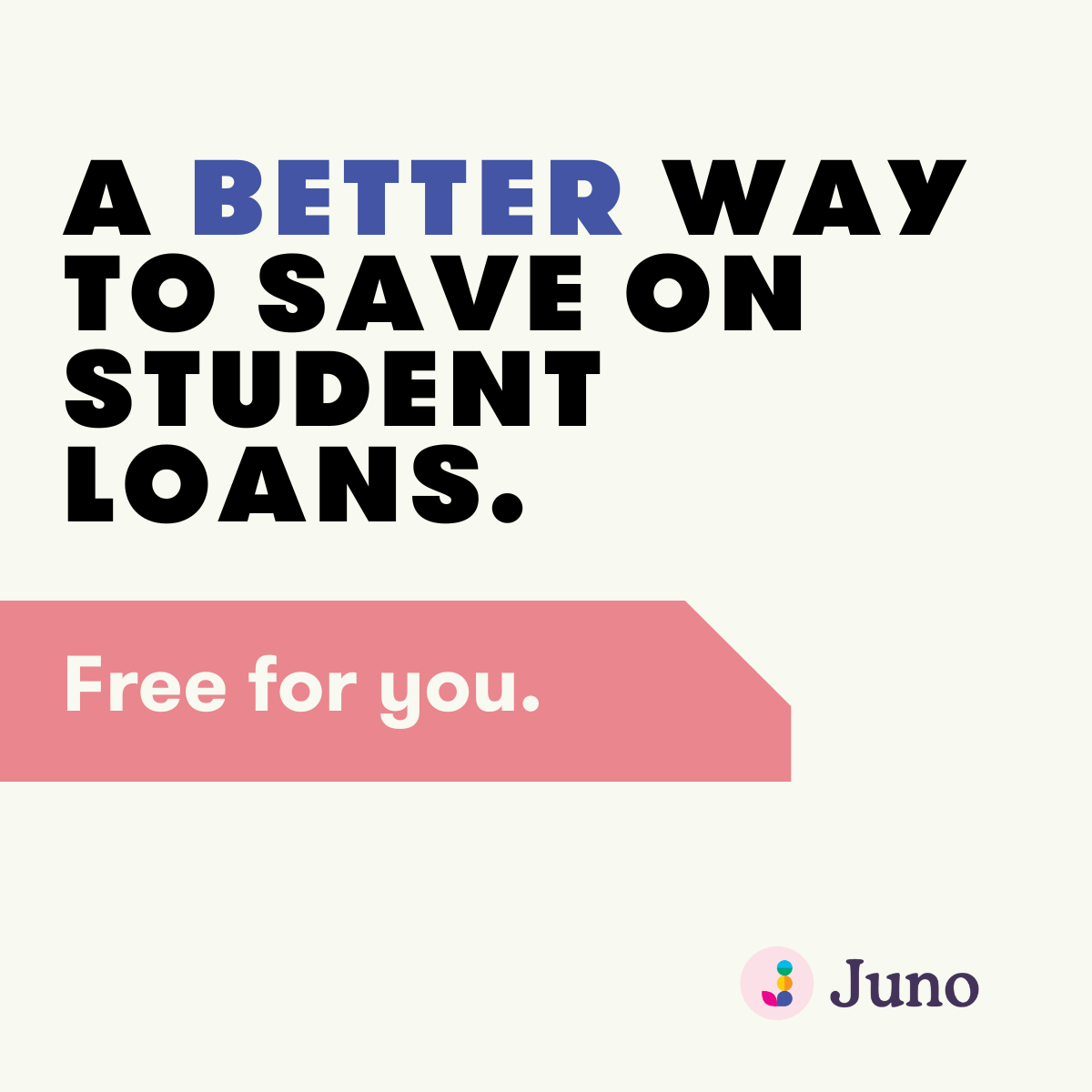 Learn more
Student Loan Calculators: