Stride Funding: Income Share Agreement Review
Stride Funding offers income share agreements, which are alternatives to student loans. Read our Stride Funding review to decide if an ISA is right for you.
Many college graduates appreciate federal student loans because of their income-driven repayment (IDR) plans. With an IDR plan, you may be able to lower your payments based on your current income. Private loans, however, don't offer such an option; your payments remain the same no matter your income.
The potential downside to federal loans is that you may hit your annual or aggregate limit, leaving the remainder of what you have to borrow without IDR options — that is, if you stick with traditional lenders.
Enter Stride Funding. This lender offers income share agreements (ISA), which are touted as alternatives to student loans. Instead, you commit a percentage of your income to paying back what you borrowed. Keep reading for our Stride Funding review to help you decide whether this option is right for you.
Stride Funding Overview
Income share rates: usually 2% to 9.5% of your gross income, with a 20% lifetime maximum
Terms: five years but can extend to 10 years with deferment
Minimum credit score: none (you may be denied if you have negative credit history, such as a loan default)
Amounts: $5,000 to $25,000 per year, with a $50,000 lifetime maximum
Origination fee: none
Prepayment penalty: none
Late fee: $10 after 10-day grace period
Rate check: you can check what you might qualify for without impacting your credit score
Deferment while enrolled in school: yes
Availability: all states except for South Carolina
About Stride Funding
Founded in 2019 as AlmaPact, Stride Funding offers income share agreements.
The main advantage of an ISAs is that you pay back a percentage of your income each month. It can be helpful if you don't earn a lot since you'll end up paying a smaller amount. Your repayment period is less than government loans — Stride Funding's terms range from five to 10 years — helping you get to debt-free status faster. Plus, many ISAs will limit the total amount you'll need to pay back over the lifetime of your agreement.
The downside is that depending on your income, you may end up having a large chunk of your paycheck going toward repayment. Plus, if you want to refinance, it's virtually impossible, and it's hard to tell how much you'll end up paying back compared with traditional loans. That's not to say you shouldn't consider an ISA. Rather, it's important to think through your decision carefully before moving forward.



Stride Funding Features
Requirements
Stride Funding is unique in that it offers borrowers funding for most schools — most ISAs are for individual colleges. However, students who receive funding are primarily in health care and STEM majors. Though Stride Funding prefers graduate students, you may be able to qualify in the last two years of undergraduate school.
Other eligibility requirements include being a U.S. citizen and attending a U.S. school.
Stride Funding Income Share Agreement
Stride Funding's income share agreements range from five to 10 years after graduation. You'll start making payments after your three-month grace period ends. There isn't a one-size-fits-all repayment agreement since it depends on how much you borrow and your income. Stride Funding's guidelines say you'll pay a percentage of your expected future income. Depending on that number, you may pay back as little as 2%, though graduates usually pay at least 6%.
However, if you earn less than $40,000 per year, you won't be required to make any payments. The idea is that you can keep your money when you earn less but will make up for it when your salary increases.
Once your repayment period is over, you stop paying. The payment cap is twice what you borrow. For example, if you borrow $20,000, you will never pay back more than $40,000.
Fees
Stride Funding doesn't charge application or origination fees, though you'll need to pay a $10 late fee if you surpass the 10-day grace period for payments. While the lender doesn't charge prepayment penalties, you may end up paying more overall if you try to end your repayment term early.
To be able to end your repayment term before the agreed-upon time, you'll need to make enough payments to reach your payment cap — two times what you borrowed. Stride Funding doesn't expect 95% of its borrowers to reach the payment cap if they make their agreed-upon monthly payments. In other words, you'll most likely be penalized if you want to pay off the amount you owe early.



Should You Get a Stride Funding ISA?
A Stride Funding ISA is a feasible option once you've exhausted your federal student loan options. That's so you can get potentially better repayment plans and a benefit private companies don't offer — Public Student Loan Forgiveness (PSLF).
If you need to bridge your funding gap, Stride Funding is best for graduate students, as Grad PLUS loans have the highest interest rates among federal loans. At this point, you'll also have an idea of how much you might earn after graduation, so you may be able to better determine if an ISA is a good idea.
For undergraduate students, Stride Funding may not be the best choice, as it'll be hard to determine how much you'll need to pay, especially if you expect to qualify for PSLF. If you expect to have a high starting salary upon graduation, you may want to consider traditional private lenders and work to pay off your loans faster so you can reduce the amount you'll pay overall.
If you're unsure about which type of private loan is best for you, shop around first to compare your loan options. With more information, you can make a better decision. Shopping around with lenders can feel overwhelming, and it can be hard to find competitive rates, which is where Juno comes in. We work with partner lenders to offer private student loans for undergraduate students and graduate students, and we negotiate for better rates on your behalf so you don't have to.
To find out more about how Juno can help you to get the best rates on your private student loans, join Juno for free today.
---
Written By
Sarah Li Cain
Sarah Li Cain is a finance writer and a candidate for the Accredited Financial Counselor designation whose work has appeared in places like Bankrate, Business Insider, Financial Planning Association, Investopedia, Kiplinger, and Redbook. She's the host of Beyond The Dollar, where she and her guests have deep and honest conversations about money affects their well-being.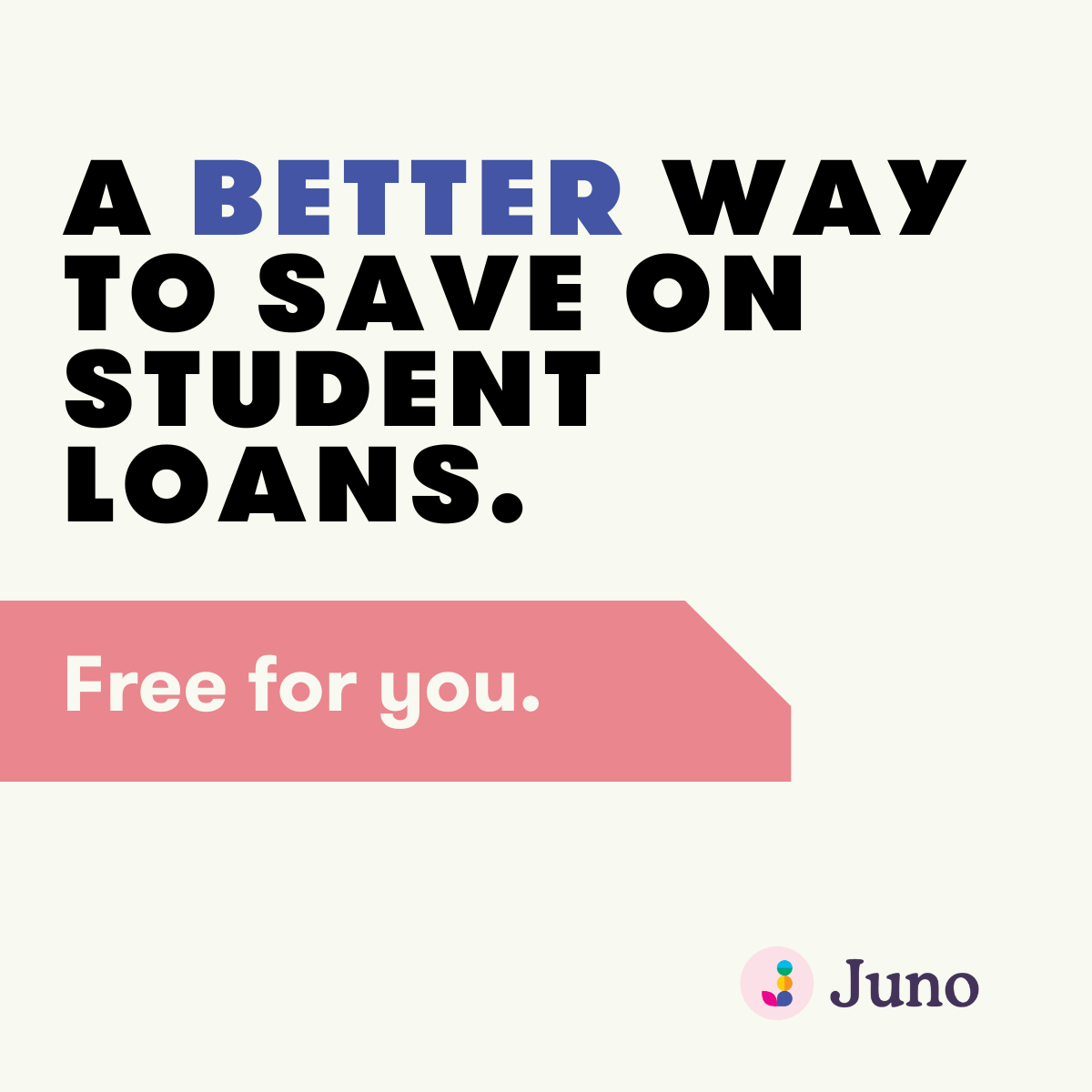 Learn more
Student Loan Calculators: