Supreme Court Blocks Biden's Loan Forgiveness Plan
President Biden's plan failed to forgive the student debt of nearly 43 million Americans. As borrowers prepare to continue their loan repayment, many individuals will need to seek additional opportunities and resources to manage their financial burden. Meanwhile, the Biden-Harris administration is exploring alternative initiatives.
President Biden's proposed forgiveness plan aimed to cancel over $400 billion in student debt. However, as of June 30th, 2023, this initiative was overturned by the Supreme Court, resulting in a major setback to Biden's attempts at enacting student loan debt relief.
Under Biden's plan, Pell Grant recipients were eligible for up to $20,000 in debt relief, while individuals earning less than $125,000 annually would have received up to $10,000 in forgiveness for federal student loans.
Why did the Supreme Court overturn the plan?
The Biden administration contended that canceling the plan was legal under the Higher Education Relief Opportunities for Students Act (HEROES), a law enacted after the 9/11 attacks. It allowed the United States to "waive or modify'' federal student aid programs during periods of hardship. The Supreme Court dismissed this claim, with the majority claiming that the HEROES Act was not applicable for the plan's scenario. Chief Justice John Roberts emphasized that for the act to prevail in this circumstance, they would "rewrite that statute from the ground up."
There are varying responses to this decision. Many perceived this cancellation as a positive development, viewing it as an abuse of executive power to cancel a significant amount of federal funds and a potential risk for higher inflation. On the other hand, the failure of this plan negatively affects nearly 43 million people, or one in eight Americans. Many are disappointed and overwhelmed by the ongoing financial burden that their loan imposes, for some extending decades after college.
What plans lie ahead due to this change?
In a statement to POLITICO, a spokesperson from the Education Department confirmed that "Student loan interest will resume starting on Sept. 1, 2023, and payments will be due starting in October. We will notify borrowers well before payments restart." Payments were initially paused in March 2020 due to the COVID-19 pandemic. After a three and a half year pause, both borrowers and loan servicers are likely to face challenges.
There are approximately 7.1 million borrowers who are 24 or younger, most of which were still in their undergraduate years when the pause began. With an increased number of people needing help, servicers should anticipate a much higher influx of inquiries, concerns, and demands than ever before.
In response, Biden announced a second attempt to relieve student debt that will take longer to enact than the previous forgiveness plan. As potentially permissible through the Higher Education Act, the 12-month "on ramp" repayment program would allow borrowers to miss payments for up to 12 months without damaging their credit. It is crucial to note that interest will still accrue over this period. People will still be expected to pay the same amount. However, it does help with the timely burden of paying each month.
The Biden-Harris Administration also finalized the Saving on Valuable Education (SAVE) Plan which will replace the existing Revised Pay As You Earn (REPAYE) plan. As a brief summary of its benefits, this increased the income exemption to 225% of the poverty line, reduced monthly payments to 5% of discretionary income, and allowed loan balances to be forgiven after 10 years for borrowers with original balances of $12,000 or less. Furthermore, borrowers will not be charged unpaid interest if it exceeds their monthly payment amount.
As the student relief program continues to develop, here are some suggestions of resources and opportunities to explore that may help with the stress and burden of ongoing loans.
Repayment Options
If your financial status currently makes it difficult for you to make your payments, the benefit of federal loans is that they do have alternative payment options, such as extended repayment or income-based repayment. Contact your loan servicer if you need to change this for any reason.
Potential Forgiveness Plans and Discharge
There are various forgiveness plans and discharge options, such as forgiveness for those who work in public service or as teachers, and discharge for those who are totally or permanently disabled. You can find the full list of available plans here.


Financial Advisor / Counselor
If you desire assistance in strategizing and managing your finances, you can turn to a financial advisor or counselor to help you make beneficial choices. It's important to note that this option can cost additional money.
Nevertheless, there are free resources available online with many videos and apps providing similar services. Additionally, you can utilize providers that might have options available to you, such as your bank and credit union, or your company's employer or 401(k) advisor.
Refinancing
Certain federal loans, such as PLUS loans, have burdensome interest rates that make the overall cost much higher. Borrowers have the option to refinance their federal loans into private loans which can have significantly better interest rate options. However, this does rid of any benefits that may come with federal loans, such as the various repayment plans or other forgiveness plans discussed earlier.
If you desire to explore this option further, we recommend checking us (Juno) out, as our organization helps families find less expensive private loan options free of charge.
Regardless of the outcome, it is important to note that student debt is rising because the cost of getting a college education is rising. While the dissenting opinion would have been ideal for many, it is not a permanent solution to the concern at hand. There is much to be done to create a more financially accessible climate in the realm of higher education.
---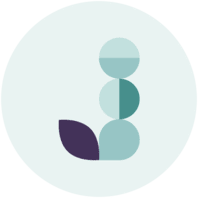 Written By
Juno Team
Juno came into existence to help students save money on student loans and other financial products through group buying power by negotiating with lenders. The Juno Team has worked with 90,000+ students and families to help them save money.