Top 9 Sallie Mae Reviews from Reddit: What You Should Know
When taking out a student loan, you should take as much advice as you can get. This article details Sallie-Mae related Reddit posts.
Sallie Mae was originally created by Congress in the 1970s to service federal student loans. In 2014, though, the bank spun off its federal loan servicing business into a new company, Navient, then focused solely on private student loans and other banking and lending products.
No student loan company is perfect, so as you read Sallie Mae Reddit posts, you may find both good and bad customer experiences.
If you're considering Sallie Mae for private student loans, here are some reviews to help you determine whether the lender is right for you.



1. Skip the variable rate loans
Sallie Mae is far from the only private student lender that offers variable interest rates, but it's best to avoid them regardless of where you go.
In one post, user Thedisherofpipe saw their interest rate go as high as 10.75% because market rates increased. While fixed rates start out higher than variable rates, they stay the same throughout the life of your loan.
2. Most borrowers have no issues
Sallie Mae services roughly $22.4 billion in student loan debt, which likely translates to hundreds of thousands of customers. However, the Consumer Financial Protection Bureau (CFPB) only received 214 complaints about the lender in 2020.
That's not to say that there's no guarantee you'll never run into issues. But user ANGR1ST was right in this comment: "Serviced my loans fine without any hassle, just like they do for the vast majority of borrowers that then have no reason to comment it."
Remember, people generally only write reviews when they had a really good or really bad experience, so take everything you read with a grain of salt.
3. Your best bet is to have a cosigner
Like all private student lenders, Sallie Mae reserves its best loan terms for people with excellent credit and a solid income — both of which can be difficult for college students to attain.
In one comment, user vballboss shared that they had a 720 credit score and earned $12 an hour working part-time. While they managed to get approved for a high, variable interest rate, their application was initially rejected. Had they applied with a creditworthy cosigner — which wasn't possible for them at the time — they likely would've gotten a much lower interest rate and more affordable monthly payments.
4. Payment plans for hardship can be inflexible
If you're struggling to afford your monthly payments on federal student loans, you can get on an income-driven repayment plan that cuts your payment to 10% to 20% of your discretionary income.
With a private lender like Sallie Mae, though, these options aren't available. The lender does offer modified payment options, including a graduated repayment period for new graduates and forbearance. But don't expect as much generosity as the federal government offers.
In one comment, user Ms284 shared that on a $32,000 salary, the lowest payment Sallie Mae offered was $749 on their student loans. While they don't share their balance information, it's clear that federal loans would have provided more flexibility.



5. Rate reductions are possible, though
In one post, user jayelldub shared a positive experience about getting an interest rate reduction on their loans. You may be eligible for the program if you're delinquent and your financial situation is eligible. If you qualify, you can get a lower interest rate and monthly payment for a limited time.
With a term and rate modification, you'll get a lower rate and payment for a limited time plus a longer repayment term.
6. Customer service has improved
In the same post, user jayelldub shares that their experience re-enrolling in Sallie Mae's rate reduction program in 2020 was much more pleasant than the two previous times they enrolled.
They shared: "My experience was VASTLY different than the 40+ calls I have made in prior years. They are so much nicer and much much more knowledgeable. I barely wanted to physically fight any of them."
One of the commenters, user Freeman047, agreed with the assessment.
7. Still expect long hold times
While the lender's customer service may have improved in some areas, that doesn't mean it's perfect. Last year, user Semb1ance shared their frustration with trying to contact the lender in a post. Not only could they not log in to their online account, but they also got no response from the chat feature in the Salle Mae mobile app and spent hours on the phone trying to speak with someone, only for the calls to get disconnected.
This may not be every customer's experience, but if you have a question or issue, plan for long wait times.
8. If you settle, get the terms in writing
In one post, user boncbonc95 shared that they settled a student loan balance with Sallie Mae, only to have the remaining balance sent to a collection agency. They spoke with many customer service agents and got conflicting answers:
"They sold my account to collections in April but any agent I speak with say that they see in the account that it's paid off. One agent said it's because I never agreed to the terms of the settlement? But they accepted the money and considered it paid off so Idk."
If you settle with any lender, make sure to get the full terms and payoff confirmation in writing, so you can fight the collection attempts.



9. Refinance if you can get better terms elsewhere
Whether or not your experience with Sallie Mae is good, it's ultimately wise to consider refinancing once you've graduated and had some time to build your credit history and increase your income.
In one post by user grad2010aa, they announced their intention to refinance, and most commenters agreed it was the right move.
Refinancing could help you lower your interest rate and monthly payment and also give you the flexibility to choose a repayment term that fits your budget. Juno can help you score the lowest rates possible by negotiating with lenders on your behalf.
---
Written By
Ben Luthi
Ben Luthi is a personal finance and travel writer based in Salt Lake City, UT. He loves helping people better understand their finances. When he's not traveling, Ben enjoys spending time with his kids, hiking, and watching films. His work has been featured in U.S. News & World Report, The New York Times, MarketWatch, Fox Business, and many other publications.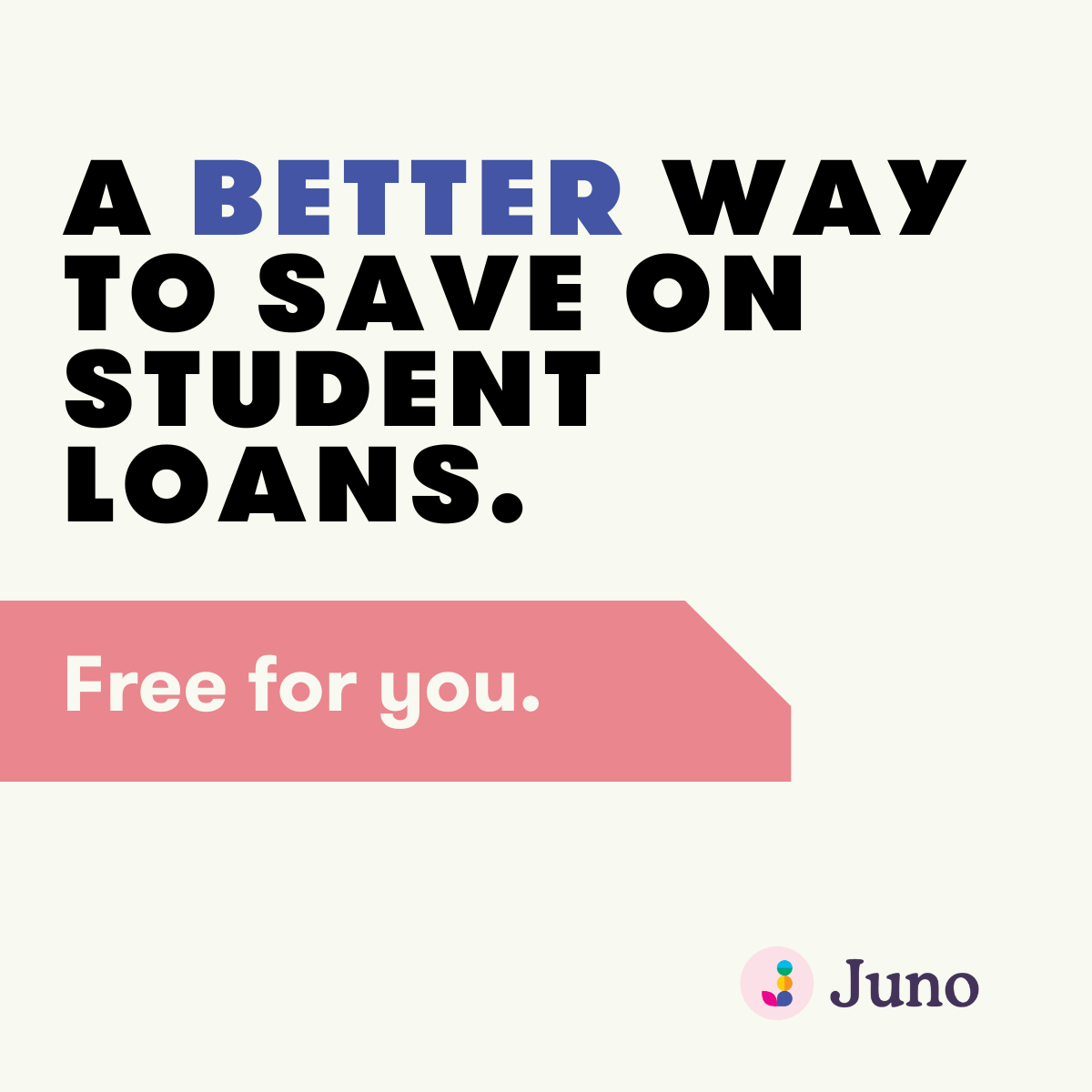 Learn more
Student Loan Calculators: