USAA Student Loans No Longer Offered: Here Are the Top Alternatives
If you're looking for USAA student loans, they're no longer an option. Read on to learn about the best alternatives to USAA student loans.
USAA stands for United Services Automobile Association. Founded in 1922, the USAA company offers its members financial products including insurance, bank accounts, investments, retirement, and loan products. Membership is open to active duty U.S. military service members, veterans with an honorable discharge, and their eligible family members. Until 2016, USAA provided student loans with a 0.25 percentage point interest rate autopay discount through Wells Fargo. This article will cover the best alternatives to USAA student loans and explain how to refinance older USAA student loans.
USAA Student Loan Borrowers
USAA's discontinued partnership with Wells Fargo won't impact borrowers currently in repayment. However, if you're unhappy with your current loan terms or need to lower your monthly payment, consider refinancing your USAA student loan with a different lender. Juno offers the best student loan refinance options for private student loan borrowers with student loan debt from an undergraduate or graduate degree program. While most lenders require a completed degree, our partner Earnest offers student loan refinancing for borrowers who didn't graduate and meet specific requirements. Learn more about our student loan refinance options.
Repaying Your USAA Loan
When Wells Fargo stopped offering private student loans and student loan consolidation, it transferred existing accounts to a new loan servicer. So if you are currently in repayment on your USAA loan, you may now have to make payments to Firstmark Services, a division of Nelnet. However, your tax documents may still be available online through Wells Fargo.
Despite these administrative changes, the terms of your loan should not change. If you want to lower your interest rate or monthly payment, check out Juno's student loan refinance options for private student loan borrowers. Have questions about your USAA loan? Wells Fargo has a complete list of private student loan FAQs. You can also call Firstmark at 1-833-531-1307 for assistance with your transferred USAA loan.
How Student Loan Refinance Works
When you refinance student loans from USAA or another lender, you apply for a new loan to replace your existing one. The total loan amount generally stays the same, but your new loan should have different repayment terms, such as a lower interest rate, a shorter or longer repayment period, and a new monthly payment amount. Some borrowers interested in refinancing are looking for a lower rate, while others want to change the loan term to either pay off the loan faster or reduce the monthly minimum payment.
If you're unhappy with your USAA student loan repayment terms or your credit score has gone up since you applied for your student loan, sign up for Juno to compare refinance offers from our partner lenders.
Alternatives To USAA Student Loans
If you're looking for USAA student loans, they are no longer an option. Luckily, other private student loan providers offer competitive interest rates and terms.
Undergraduate Student Loans
At Juno, we guarantee that you won't find a better interest rate on a private undergrad loan than the deals we offer from our lending partners. If you need to borrow more than you financial aid package allows, check out our deals on private undergraduate student loans and join our bargaining group.
You'll find our rates are better than Parent PLUS Loans if you have a good credit history. Juno members typically find lower interest rates and no-fee options. Join us for free to access exclusive rate discounts and our price match guarantee. We save you money by bargaining as a group. More volume for financial institutions means a better rate for you.
Unlike a federal undergraduate loan, you will probably need a co-signer for a private undergraduate loan application. The co-signer can be a parent, relative, spouse, or adult with good credit, U.S. citizenship, or permanent residency. Check out some of the rates we've negotiated so far!
Graduate Student Loans
At Juno, we guarantee that you won't find a better interest rate on a private graduate student loan than the deals we offer from our lending partners. If you are a graduate student with a credit score of 650 or higher, join our bargaining group to find the best deal on a grad student loan.
Most grad borrowers will find better interest rates with Juno's lending partners than with a Graduate PLUS Loan. Also, our lending partners don't charge origination fees. Compare that to a ~1% origination fee for Federal Direct Unsubsidized loans and a ~4.2% origination fee for Grad PLUS Loans.
Co-signers aren't required for most grad student borrowers, but having one could help you get a better rate. Keep in mind that private student loans don't offer the same benefits as federal student loans, including income-based repayment plans and loan forgiveness. However, if you are looking for the least expensive grad student loan that you can pay off as quickly as possible, you can save money with our lending partners.
What To Know Before You Borrow or Refinance
For many students, loans are just one part of paying for college. You may also have savings, scholarships or grants to cover part of the cost of tuition, room and board, and books. When it comes to financing your college education, we recommend applying for federal student loans first. For undergraduate students, direct subsidized loans are a great deal. The Department of Education pays the interest on your loan while in school and for six months after you graduate. Federal student loans also come with benefits such as income-based repayment options and loan forgiveness that you forfeit if you use a private lender instead.
However, there are limits to the amount of money you can borrow with federal student loans. Our private student loan lenders offer the best deals on loans for undergraduate and graduate students when they need additional financing to finish college. We can also save you money on interest through student loan refinancing. Join Juno to find the best alternatives to USAA student loans.
Find The Best Student Loan Offers from Juno
If you're looking for alternatives to USAA student loans, look no further than Juno. We negotiate with partner lenders to help you get the best possible rates and terms based on your eligibility including income and credit score. Join Juno today to find the best deals on student loans for undergraduate and graduate students and student loan refinance. It's free, takes less than one minute, and doesn't require a credit check to view our negotiated deals.
---
Written By
Elizabeth Spencer
Elizabeth Helen Spencer is a personal finance and travel writer based in the Philadelphia area. She holds an MFA in Creative Writing and has been featured in Money Under 30 and HuffPost.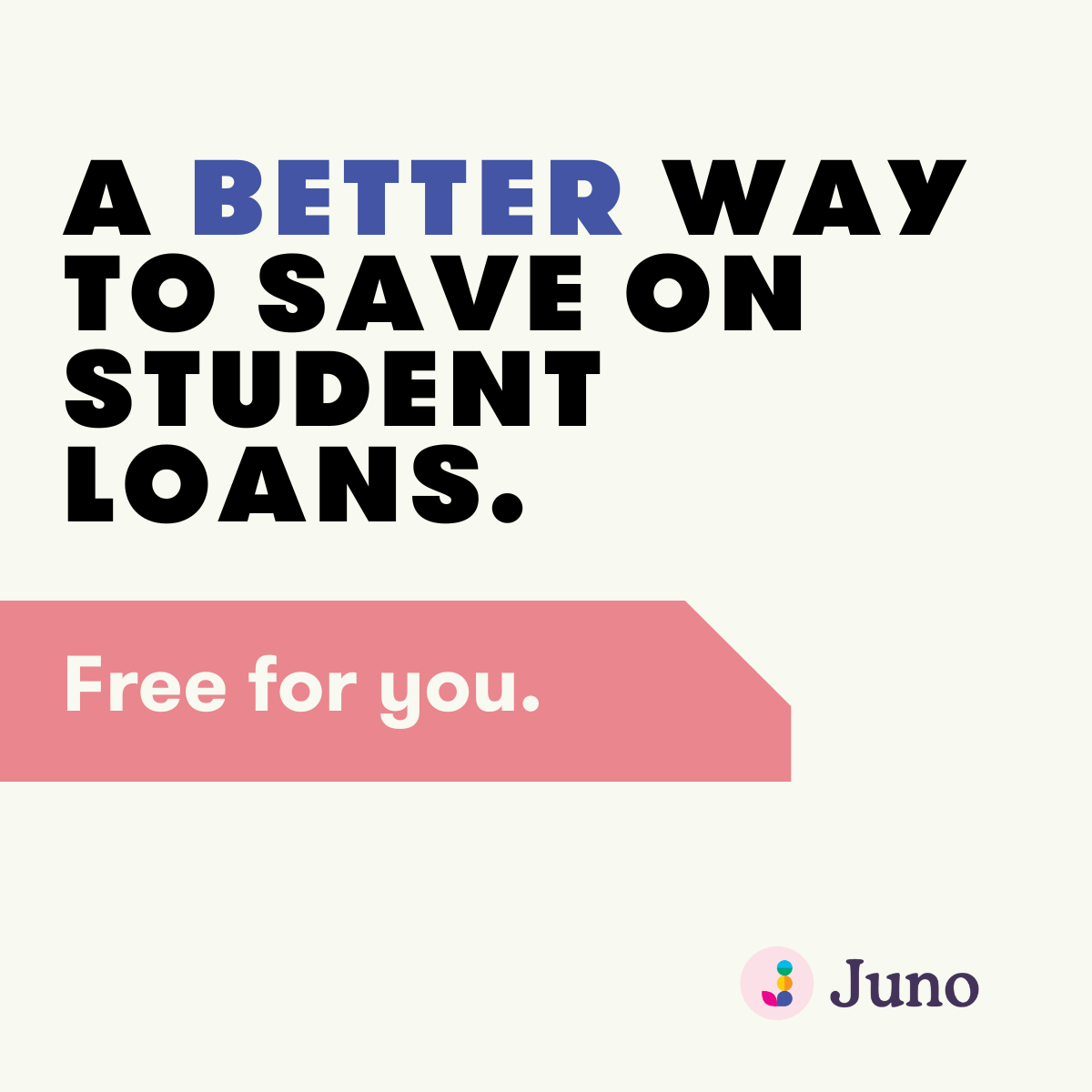 Learn more
Student Loan Calculators: