What Does EFC 0 or 00000 Mean on FAFSA?
Your EFC is important in order to understand how much aid you might receive. This article breaks down what it means if your EFC is 0.
If you recently filled out the FAFSA, you may have received a number for your Expected Family Contribution (EFC) that has you scratching your head.
But believe it or not, a result of 0 or 00000 is actually completely normal. We'll explain what that means for your federal financial aid situation below, along with some other details to consider.


What's the meaning of "EFC"?
As mentioned above, the Expected Family Contribution (EFC) is the calculation made to determine the financial amount of money that your family can contribute to your college education. It's used to determine eligibility for federal college financial aid. EFC is based on your family's assets, income, family size, and other financial factors.
When you and your parents complete the Free Application for Federal Student Aid (FAFSA), you provide your family's financial information. The federal government then uses those details to determine what kind of financial aid you qualify for. This may include need-based federal and state grants, subsidized student loans and work-study.
The government assigns an EFC amount to families, ranging from 0 to 99,999. This is provided in the Student Aid Report (SAR). If the EFC number is high, then the student will not qualify for need-based aid. They will still be eligible for unsubsidized student loans and may qualify for some non-need-based state grants.
Once your EFC is determined, the school uses it to determine financial aid eligibility and how much financial aid to award in a financial aid package. The EFC is subtracted from the cost of attendance (COA) of the school to determine financial needs.


What does an 00000 EFC Mean?
Families with a low EFC will receive need-based aid. In some cases, the EFC may be 00000 or 0. This number isn't a mistake. It just means that the government determined you qualify for all types of need-based financial aid.
Families with a total income of $27,000 or less will receive an automatic 0 EFC, along with most families that receive federal benefits like food stamps or Medicaid.
In some cases, independent students may be more likely to receive a 0 EFC compared to dependent students, because their family's finances will not be used on the FAFSA. Only their income and assets will count toward their EFC.
Independent students must meet one of the following conditions to be eligible:
Married

Older than 23

Have legal dependents other than a spouse

Active service member or veteran of active duty (unless you were dishonorably discharged)

Orphan, emancipated minor or a former ward of the court



Does 0 EFC Mean College Will Be Free?
Even if you receive a 0 EFC, that doesn't mean all of your college costs will be paid for. It simply means that you'll receive more need-based aid than most other students.
After you submit the FAFSA to the colleges you're attending, they will send a financial aid award letter or package. The award letter will show how much financial aid the university will give you, including federal subsidized and unsubsidized student loans, grants, work-study and scholarships.
In many cases, students will still have to rely on student loans to finance their college tuition, even if they had a 0 EFC and qualified for all eligible need-based aid. This depends on how many scholarships you receive and where you attend college. Some schools are more generous to students, while others have less money to dole out.
There are about 200 colleges and universities that ask students to complete the CSS Profile, which is like a more extensive version of the FAFSA. Completing this form may qualify you for more financial aid through the college, like scholarships or grants.
Filling out the FAFSA early is crucial for receiving need-based aid, especially with limited types of aid like FSEOGs or work-study jobs. Even if you have a 0 EFC, you still have to abide by the FAFSA deadline and your college's financial aid deadline. If you miss those deadlines, it won't matter if your EFC is 0 or not.



Types of Need-Based Aid
There are several different kinds of need-based aid that are only available to high school and college students who complete the FAFSA and meet below an EFC threshold.
Students with a 0 EFC may receive the following types of need-based aid:
Pell Grant
Students with a 0 EFC will receive the full Pell Grant amount, which is worth $6,495 as of 2021. Students with a higher EFC may receive a prorated Pell Grant or not be eligible for any Pell Grant funds.
Federal Supplemental Education Opportunity Grant
The Federal Supplemental Education Opportunity Grant (FSEOG) is a need-based grant that pays between $100 and $4,000 per academic year. Unlike Pell Grants, a limited amount of FSEOG funds is given to each university, so it pays to fill out the FAFSA early.
Work-study
Colleges with work-study programs match students to on-campus or off-campus jobs. Students usually work between 10 and 20 hours a week and are paid minimum wage or slightly more. The exact wage depends on the college. Because there is a limited amount of work-study jobs, students should complete the FAFSA early to receive a position.
Subsidized student loans
There are two types of federal student loans, unsubsidized and subsidized. Subsidized student loans do not accrue interest during enrollment, the six-month grace period after graduation and during deferment periods. This can be a huge cost savings for students who qualify.
There is a $23,000 aggregate limit for undergraduate students and a $65,500 aggregate limit for graduate students. Once you reach the subsidized loan limit, you'll have to take out unsubsidized loans.
State grants
Some state grants are only available for need-based students, and most states use the FAFSA to determine eligibility. These grants are only available to students who remain in-state for college. Grants do not need to be repaid, and many can be renewed for multiple school years.
Scholarships
While many scholarships are given to students regardless of need, some are only available for students who meet certain income thresholds. Both colleges and third-party providers may have need-based scholarships available.
Juno can help you get the lowest private student loan interest rates with a repayment schedule that works for you. Juno negotiates with lenders on behalf of you and other students and families to get the most favorable possible payoff terms.
Join Juno today to find out more about your options for affordable private student loans to help fund your degree.
---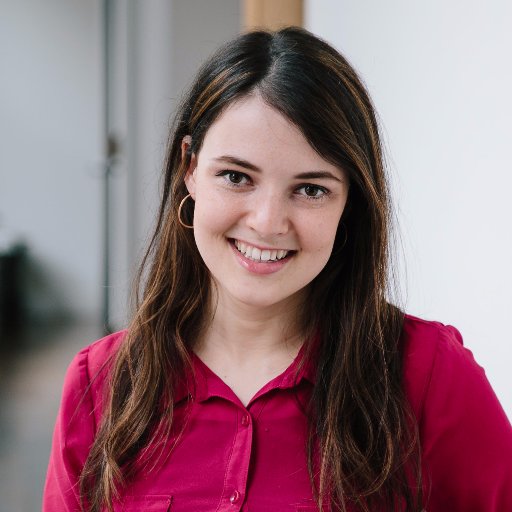 Written By
Zina Kumok
Zina Kumok is a freelance writer specializing in personal finance. A former reporter, she has covered murder trials, the Final Four and everything in between. She has been featured in Lifehacker, DailyWorth and Time. Read about how she paid off $28,000 worth of student loans in three years at Conscious Coins.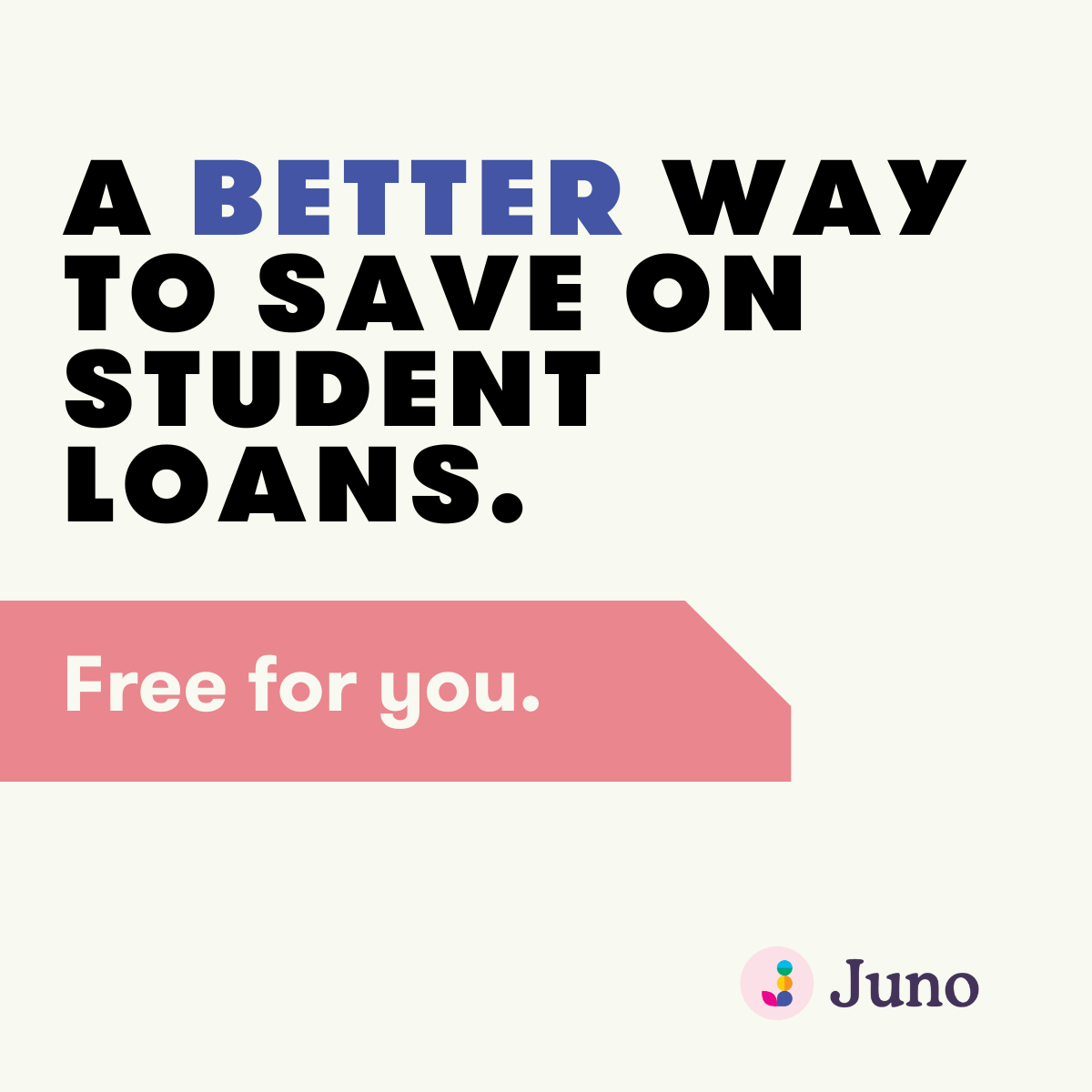 Learn more
Student Loan Calculators: