Which Colleges Have the Highest Return on Investment?
College is a huge financial undertaking. Learn how to ensure the one you attend offers the best return on your investment so you start off on the right foot.
When it comes to investing in a college education, you want to make sure you go to a school that offers you the best return on your investment (ROI). After all, you're spending tens of thousands of dollars — if not more — and several years studying toward your new career path.
Sadly, some colleges don't necessarily set their students up for success. Advocates for education have been trying to get more accountability for colleges, as these institutions tend to receive federal financial aid money. Many of those advocates have also called on the U.S. Department of Education to be more strict in how it handles schools that have poor student outcomes.
In other words, the federal government disburses around $150 billion each year in higher education student aid. If this money goes toward colleges that don't set their students up for success, then there's probably not much incentive for these schools to improve. While there has been some research that looks at colleges and their return on investment, not much has changed due to it.
Here's the good news: Attending a U.S. college generally improves a student's earnings throughout their lifetime. According to the Bipartisan Policy Center (BPC), a college degree is worth pursuing on average since getting a diploma can increase lifetime earnings by $1.2 million.
That being said, it's important to choose a college that helps you increase your chances of success. That's why it's crucial to look at all available data and use it to your advantage.
Here comes the million-dollar question: Which colleges have the highest return on investment?
The answer: It depends.



Looking Closer at the Bipartisan Policy Center report
The center's researchers, in an attempt to encourage policymakers to use more detailed analysis when evaluating higher education institutions, adopted a model to look at colleges' return on investment, keeping labor market discrimination in mind.
That means, as underrepresented demographics and women tend to earn less money on average after graduation, colleges with more diverse student enrollments may be penalized if they're not evaluated on a curve.
The estimates are important because the Education Department currently can't break down earnings data by gender, ethnicity and race. The BPC's adjustments for return on investment don't assume post-college earnings are inflated in the same way across all graduates.
For instance, researchers for the report looked at historically Black colleges as their own category and found that 88.8% of them offered a positive median return on investment. However, if adjustments for wage inequality and government subsidies lowering the cost of attendance had not been adjusted for, then this number would have dropped to 48.3%.
The Bipartisan Policy Center report also showed colleges with a negative return on investment. These institutions included nonprofit schools, for-profit colleges and public vocational institutions.
Think about it: There are some schools you could be better off not attending, as you might not end up earning more than someone would without a college degree.



Looking At Schools With the Highest Return on Investment
You can head over to the Bipartisan Policy Center's "College ROI Calculator" webpage to see how its models estimate a student's earnings from listed postsecondary education institutions in the U.S. These estimates are compared with the costs of attending the school in question.
As mentioned above, there are adjustments made to assess the benefits and costs of enrolling in certain colleges — for instance, the impact of labor market discrimination and public subsidies given at the local, state and federal levels.
As you scroll down to look at various colleges, you'll see the following outputs:
Baseline model:

This amount is an estimate of the total return on investment of attending a higher educational institution for a median student. It includes the estimated lifetime earnings minus the net cost of attendance.

Intermediate model:

This is the baseline model adjusted for opportunity costs that are based on factors such as discount rates and state-specific costs.

Full model:

There are even more adjustments made to the baseline model that reflect benefits and costs, including the government funding invested for each student who enrolls and demographic corrections for female students and underrepresented minorities.
Here are some example of colleges throughout the country:
Alabama State University, a public educational institution, has a baseline ROI of $160,673, but when adjusted to the full model, the ROI goes down to $111,452.

Anna Maria College, a private school, has a baseline ROI of $442,697, but when adjusted to the full model, it goes down to $91,935.

California State University-Bakersfield, a public institution, has a baseline ROI of $751,408, but when adjusted to the full model, it goes down to $316,964.
As you can see, the costs are drastically different depending on which model you choose to look at. Overall, it's worth attending college, as graduating with a degree means you could earn more and enjoy a more fruitful career.
Investing in college can be expensive, but there are ways to cut costs. If you maximize your federal benefits, you'll want to shop around to find the best private lenders. Here at Juno, we negotiate the lowest rates for private undergraduate and graduate student loans as well as refinance loans, helping you save money. It's free to sign up with Juno.
---
Written By
Sarah Li Cain
Sarah Li Cain is a finance writer and a candidate for the Accredited Financial Counselor designation whose work has appeared in places like Bankrate, Business Insider, Financial Planning Association, Investopedia, Kiplinger, and Redbook. She's the host of Beyond The Dollar, where she and her guests have deep and honest conversations about money affects their well-being.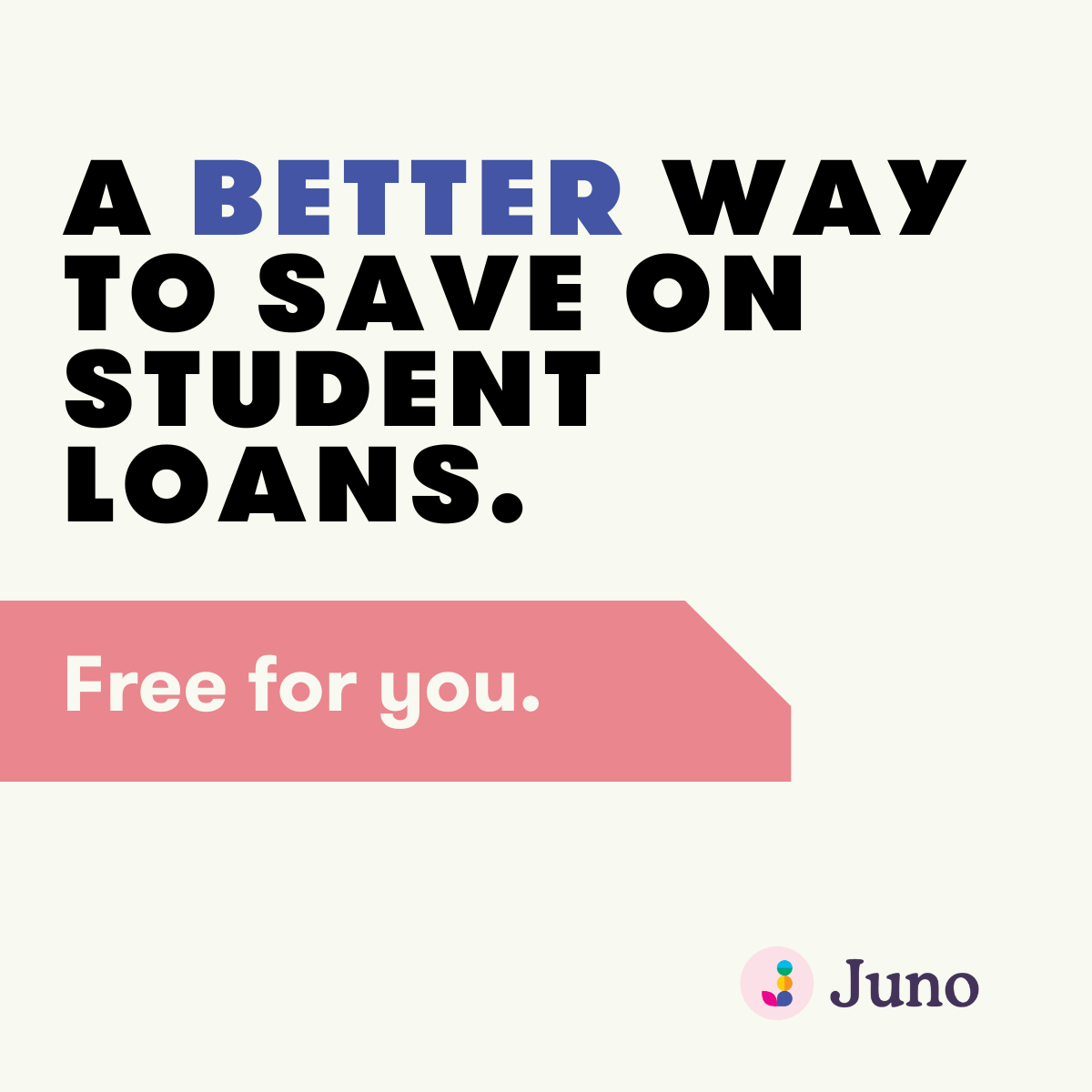 Learn more
Student Loan Calculators: