Can You Get a Pell Grant for Graduate School?
Learn how federal funding applies to graduate school in this article.
A Pell grant is one of the most sought after forms of financial aid. That's because a Federal grant is essentially free money, and does not need to be repaid after graduation.
If you're currently exploring options for funding a graduate degree, you might be wondering if graduate students are eligible to receive a Pell grant. We'll answer that question in the article below, and offer up some alternative funding options to cover the cost of your education.
Can graduate students qualify for a Pell grant?
The federal Pell grant is a federal grant given to students with demonstrated financial need. Students can get the Pell grant for 12 semesters, and the annual amount ranges from $650 to $6,895. The Pell grant does not have to be repaid after graduation.
Unfortunately for graduate and doctoral students, only undergraduate students are eligible for the Pell grant. If you already have a bachelor's degree, you cannot receive a Pell grant. The only exception is students enrolled in a post-baccalaureate teacher certification program.
Can graduate students fill out the FAFSA?
The good news is that grad students can still complete the Free Application for Federal Student Aid (FAFSA) and receive federal financial aid. Filling out the FAFSA will give them access to other types of financial aid.
FAFSA eligibility depends on your citizenship status. Only U.S. citizens and permanent residents can complete the FAFSA; DACA students do not qualify.
The FAFSA will ask for contact, personal and financial information to determine the type of federal aid you qualify for. After you submit the FAFSA, the federal government will determine your Expected Family Contribution (EFC), or the amount you can afford to pay for college every year. The lower your EFC, the more need-based aid you will receive.
Each school has its own FAFSA deadline, so visit the financial aid office's website to figure out when the application is due. If you miss the due date, you will not be eligible for federal aid.
Financial aid for graduate students
Student loans
Graduate students are eligible for two types of federal student loans: Direct Unsubsidized Loans and Direct PLUS loans. They are not eligible for Direct Subsidized Loans, and parents of graduate students cannot take out Parent PLUS loans on their behalf.
For the 2022-23 school year, the interest rate for Direct Unsubsidized Loans is 6.54% and the interest rate for Direct PLUS loans is 7.54%. Interest rates for federal student loans may change from year to year depending on external market factors.
The annual limit for Direct Unsubsidized Loans for graduate students is $20,500. The aggregate limit for both Direct Subsidized Loans and Direct Unsubsidized Loans is $138,500 for graduate students.
Once you reach either the annual or aggregate limit, you will have to take out a Direct PLUS Loan, also known as a Grad PLUS Loan.
The annual limit for a Grad PLUS loan is the cost of attendance, minus other financial aid. There is also no aggregate limit for Grad PLUS loans.
Both Direct Unsubsidized Loans and Direct PLUS Loans are eligible for loan forgiveness plans, income-driven repayment options and extended forbearance.
TEACH grant
Those who are studying to become teachers may be eligible for the TEACH grant, which provides up $4,000 a year.
After graduation, you must fulfill the following requirements:
Work full-time in a school or educational service agency (ESA) for low-income students

Work in a high-need field
Teachers have eight years after graduation to meet these requirements. If they do not, the entire amount of the TEACH grant will be converted into a Direct Unsubsized Loan.
State grants
Some states provide grants for graduate students who attend school locally. You may have to complete the FAFSA to be eligible for these grants, and some state grant programs may also require a separate application.
Visit your state's department of education website to see if you qualify for a grant and find out what the deadlines are.
Work-study
Graduate students with financial need may qualify for work-study, a type of financial aid where students are assigned a part-time job. Students can work up to 20 hours a week and use the proceeds to pay for tuition, living expenses and more. Jobs are either located on-campus or with an organization associated with the university.
Both part-time and full-time students may be eligible for work-study.
Fellowships
Fellowships for graduate students are similar to grants, because they do not have to be repaid after graduation. Schools may offer their own fellowships, but many third-party companies also offer fellowships for qualified students.
Fellowships are often given for students in minority groups or those working on specific projects or research topics.
Assistantships
Students in a graduate degree program may receive an assistantship, which involves working as a teaching assistant for the school. Assistantships require a high time commitment, but can also help you build a resume and provide a chance to get to know more professors and administrators.
---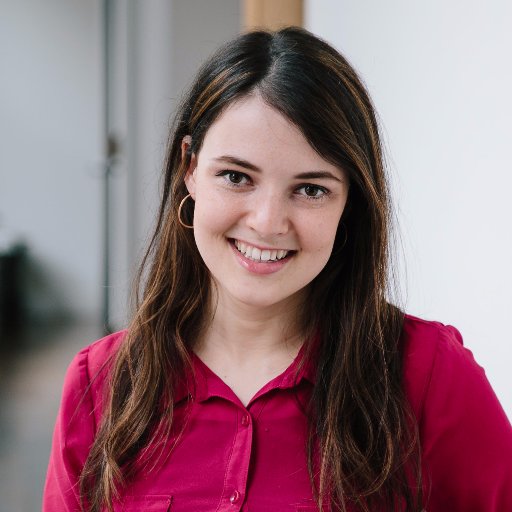 Written By
Zina Kumok
Zina Kumok is a freelance writer specializing in personal finance. A former reporter, she has covered murder trials, the Final Four and everything in between. She has been featured in Lifehacker, DailyWorth and Time. Read about how she paid off $28,000 worth of student loans in three years at Conscious Coins.