Best 8 Ways to Lower Your Student Loan Interest Rate Now
Interest can be one of the most costly factors of loans. This article breaks down some ways you might be able to lower interest on your student loans.
Paying down student loan debt can be challenging enough on its own without high interest rates. But if you're paying a high rate on your loans, you could be leaving hundreds or even thousands of dollars on the table.
Lowering student loan interest rates can not only save you money in the long run but also lower your monthly payment and make your student loans less of a burden. Here are eight different ways you can get a lower student loans interest rate.



1. Set up automatic payments
Most student loan companies offer a discount on your interest rate if you set up automatic payments from your bank account. This is primarily because you're much more likely to pay on time if you have autopay set up — which is good for the lender and for you.
Just keep in mind that you'll need to have enough cash in your bank account when your payment comes out. Otherwise, you may be slapped with a returned payment fee from the lender and an overdraft fee from your bank or credit union.
Depending on the lender, you could get a discount of 0.25% or 0.50% on your interest rate.
2. Pay your bill on time
With some lenders, you may qualify for a lower interest rate by proving that you can make on-time payments.
For example, MPOWER Financing offers a 0.50% interest rate discount when you set up automatic payments. Once you've made six consecutive on-time payments that way, you'll get another 0.50% discount, as long as you keep making your payments on time.
3. Refinance your student loans
Student loan refinancing involves replacing your current loans with a new one through a private lender. In many cases, you can qualify for a low interest rate student loan this way.
While you can apply with lenders directly, you could potentially save even more money with Juno. When you refinance with Juno, we negotiate with lenders on your behalf to help you potentially score a lower interest rate than what you might get on your own.
Keep in mind, though, that the best student loan refinance interest rates are reserved for people with solid credit and income.
Juno's Exclusive Student Loan Refinance Deals
---
Best for Most
Cosigner:
Can't be refinanced with a cosigner
Rates:
Fixed starting at 5.19% APR, Variable starting at 5.72% APR including autopay and Juno discount.
Juno benefit:
Rate reduction of 0.25%
Check:
Soft Credit Check to get rates; Hard Credit Check to refinance
---

Alternative Best for Most
Cosigner:
May be able to refinance with a cosigner
Rates:
Fixed starting at 4.96% APR, Variable starting at 4.99% APR. May include autopay discount.
Juno benefit:
Up to $1,000 cash back based on loan amount
Check:
Soft Credit Check to get rates; Hard Credit Check to refinance
---

Best for Medical Professionals



4. Increase your credit score
Even if you qualify for a lower student loan interest rate through refinancing, you may be able to get an even better rate if you take the time to work on your credit score.
Start by checking your credit score and reviewing your credit report. Experian offers a free credit monitoring service that offers free access to both. While credit score requirements for refinancing typically start in the mid-600s, the higher your score, the better your odds of getting a low interest rate.
Once you know where you stand and can see the areas of your credit report that need some work, take some time to address potential issues. This can include paying down high credit card balances, disputing inaccurate credit report information and more.
This process can take time, but the savings are well worth it.
5. Apply for refinancing with a cosigner
If you don't want to wait until your credit has improved, another option is to apply for refinancing with a creditworthy cosigner. When you apply with a cosigner, the lender will consider both your and their credit and income information.
This means that if you don't have the track record to get approved for a low interest rate student loan on your own, you can do it with a creditworthy cosigner.
Just keep in mind that your cosigner will be equally responsible for paying back the debt if you can't make your payments. The loan will also show up on their credit report — as well as yours — so any missed payments can damage their credit.
6. Refinance with your bank
Some lenders offer loyalty discounts to existing customers with an eligible account. This is typically an option if you have a bank account with the bank.
Depending on the institution, you may be able to get a discount of 0.25% or 0.50% on your interest rate. Citizens Bank is one example of a lender that offers this type of discount.
7. Negotiate with your lender
It's generally not possible to get a lower interest rate from your current lender just by asking for one — if you have federal student loans, it's likely not an option at all.
But if you have private student loans and you're struggling to keep up with your monthly payments, you may be able to get a modified payment plan that includes a lower interest rate. If you're having trouble keeping up with your monthly student loan payments, don't hesitate to contact your lender and ask about your options.



8. Claim the student loan interest tax deduction
This option doesn't necessarily decrease your interest rate, but it does give you a small break on the interest you pay on your student loans.
With the student loan interest tax deduction, you can deduct up to $2,500 on a qualified student loan from your income. Like any other tax break, there's a lot of fine print, so if you have questions, visit the IRS website directly or speak with a tax professional.
But depending on your effective tax rate, you could effectively get hundreds of dollars back on the money you've paid in interest.
The bottom line
Lowering student loan interest rates isn't always easy, but there are plenty of ways you can do it. Take a look at your current situation and figure out which options work best for you. If you qualify for refinancing, consider checking your rates with Juno to maximize your chances of getting the lower rates possible based on your credit profile.
If you're not quite ready for refinancing, consider taking the time to improve your credit score or applying with a cosigner to improve your odds of getting the interest rate you want.
The important thing is that you take the time to research all of your options and find the ones that best suit your situation and goals.
Juno can help you find the most affordable possible rates on refinancing student loans. Juno negotiates on behalf of borrowers with partner lenders to help each student qualify for the best refinance rates they can given their financial situation.
Join Juno today to find out more about how you pay off your student debt faster.
---
Written By
Ben Luthi
Ben Luthi is a personal finance and travel writer based in Salt Lake City, UT. He loves helping people better understand their finances. When he's not traveling, Ben enjoys spending time with his kids, hiking, and watching films. His work has been featured in U.S. News & World Report, The New York Times, MarketWatch, Fox Business, and many other publications.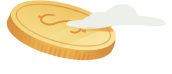 Get $75 bonus from Juno to start saving
No minimums
Exclusive cash back
FDIC insured
5% or better
That means you could get paid $500 for each $10,000 in your bank account.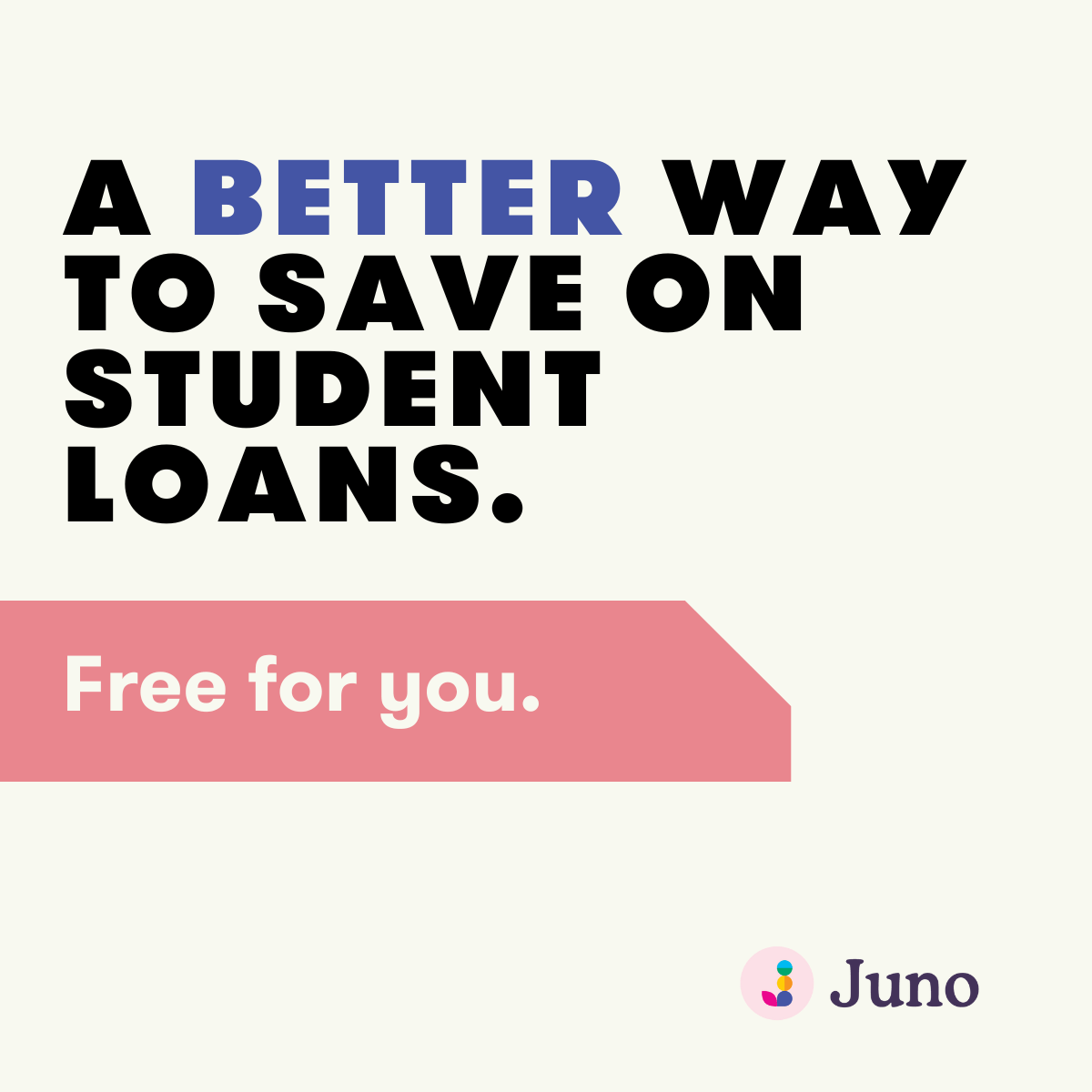 Learn more
Student Loan Calculators: