How International Students Can Get an H-1B Visa
You can't enter the H-1B visa lottery to study for a master's degree, but you can convert your F-1 visa into an H-1B visa. Learn more about the process here.
If you're an international student who is pursuing a master's degree and wants to stay longer than your optional practical training period or who landed a postgraduate job offer, getting an H-1B visa can be a great way to continue working in the United States. In other words, if you have an F-1 visa, you have the option to convert it to an H-1B visa.



What is the H-1B visa?
An H-1B visa is a type of nonimmigrant work visa that's tied to your employer. If you lose that job for any reason, you have a certain amount of time to get a new job before your visa is no longer valid.
If you're wondering about the likelihood of getting an H-1B visa for international students, the answer is it depends. That's because the visas are made available through a lottery, which we'll explain later.
For how long is an H-1B visa valid?
The initial period for an H-1B visa is three years, and it can be extended for a maximum of six years. If you want to stay longer, it may be worth considering other types of visas or applying for residency status.
Who is eligible for an H-1B visa?
Only certain types of workers can qualify for an H-1B visa spanning multiple industries.
Here are the current eligibility criteria:
You need a minimum of a bachelor's degree (or the equivalent) or 12 years of specialized work experience depending on the specific field.

Your employer must provide proof it can't fill the position you were hired for from a U.S. source.

You need to prove you have deep knowledge of the field and position.



The H-1B lottery system
The U.S. government has put a cap on the number of new H-1B visas it issues each year.
Here's how the numbers break down:
The first 20,000 visas are reserved for those who have a minimum of a master's degree from a U.S.-based university, and those who aren't selected in this round will go to the general round.

The general round consists of 65,000 visas for qualifying workers regardless of their postsecondary education and where it was completed.
Both types of applicants are chosen through a random lottery system with two rounds. If there are fewer H-1B applicants than spots available, all applicants can move on to the next round. Sadly, there typically are more applicants than spots available.
However, two countries with trade agreements with the U.S. — Chile and Singapore— have a certain number of H-1B visas guaranteed for their citizens. Visas under those exceptions don't count against the random lottery system. If there are any unused visas, they roll over into next year's lottery.
There may be additional exceptions for those who are working on advanced or specialized research or in certain higher education positions. Those exceptions tend to have extremely specific guidelines and may be individualized for the organizations in question.


Documentation you'll need
Whether you're applying for an H-1B visa now or considering applying for work in the U.S., it's a smart idea to have all your documents ready.
It can take a good deal of time to complete the application, so you should speak with your employer about starting the process before the lottery system opens up. That way, you can ensure the application process goes as smoothly as possible.
You'll need to following documents to apply for an H-1B visa:
Diploma (if it's in a foreign language, you'll need it translated into English).

Resume or CV.

Licenses (or their equivalents) in order to legally perform your job in the U.S.

Copies of passport pages containing your personal details.

Copies of current and prior U.S. immigration documents, including your F-1 visa details.



How to apply for an H-1B visa
You can apply for an H-1B visa as long as you can satisfy the requirements mentioned above. If you're a master's student and have an F-1 visa, you can change your status or apply for an H-1B visa the same way others do. Don't forget that only your sponsoring employer can file your H-1B petition.
Once you have an official job offer, here's how the visa application process works:
Check to see if the job offer is in good standing:

Your employer must pay you the prevailing wage rate, which is "the average wage paid to similarly employed workers in a specific occupation in the area of intended employment,"

according to the U.S. Department of Labor

(DOL).

Submit a timely application:

Since there is a limit on the number of visas available, starting your application as soon as possible will increase your chances of getting a spot in the lottery, which usually happens in April each year.

Check to see if you qualify for cap-gap extension:

If you're waiting for the status of your H-1B visa petition, you may be able to remain on your F-1 visa for the time being. If so, you can remain in the country. If not, you'll need to leave the U.S. until your petition is approved and apply for the H-1B visa with your home country's U.S. Consulate.

Submit the application:

Your employer should apply for labor conditions approval from the DOL, which outlines the job and its working conditions, benefits and salary. After that, your employer will submit your petition through Form I-129 along with your supporting documents.

Pay the fee and wait for the visa processing:

The cost of an H-1B visa can differ depending on the company you're working for and whether you'll need the assistance of an attorney. If your petition is selected to go into the H-1B lottery, you'll proceed with the application and interview. Assuming all goes well, you should be able to start work (typically from Oct. 1); you can enter the country 10 days before your job's start date if you're outside the U.S.
If you're an international student who is pursuing a master's degree or considering doing so, you can compare international student loan offers through Juno.
---
Written By
Sarah Li Cain
Sarah Li Cain is a finance writer and a candidate for the Accredited Financial Counselor designation whose work has appeared in places like Bankrate, Business Insider, Financial Planning Association, Investopedia, Kiplinger, and Redbook. She's the host of Beyond The Dollar, where she and her guests have deep and honest conversations about money affects their well-being.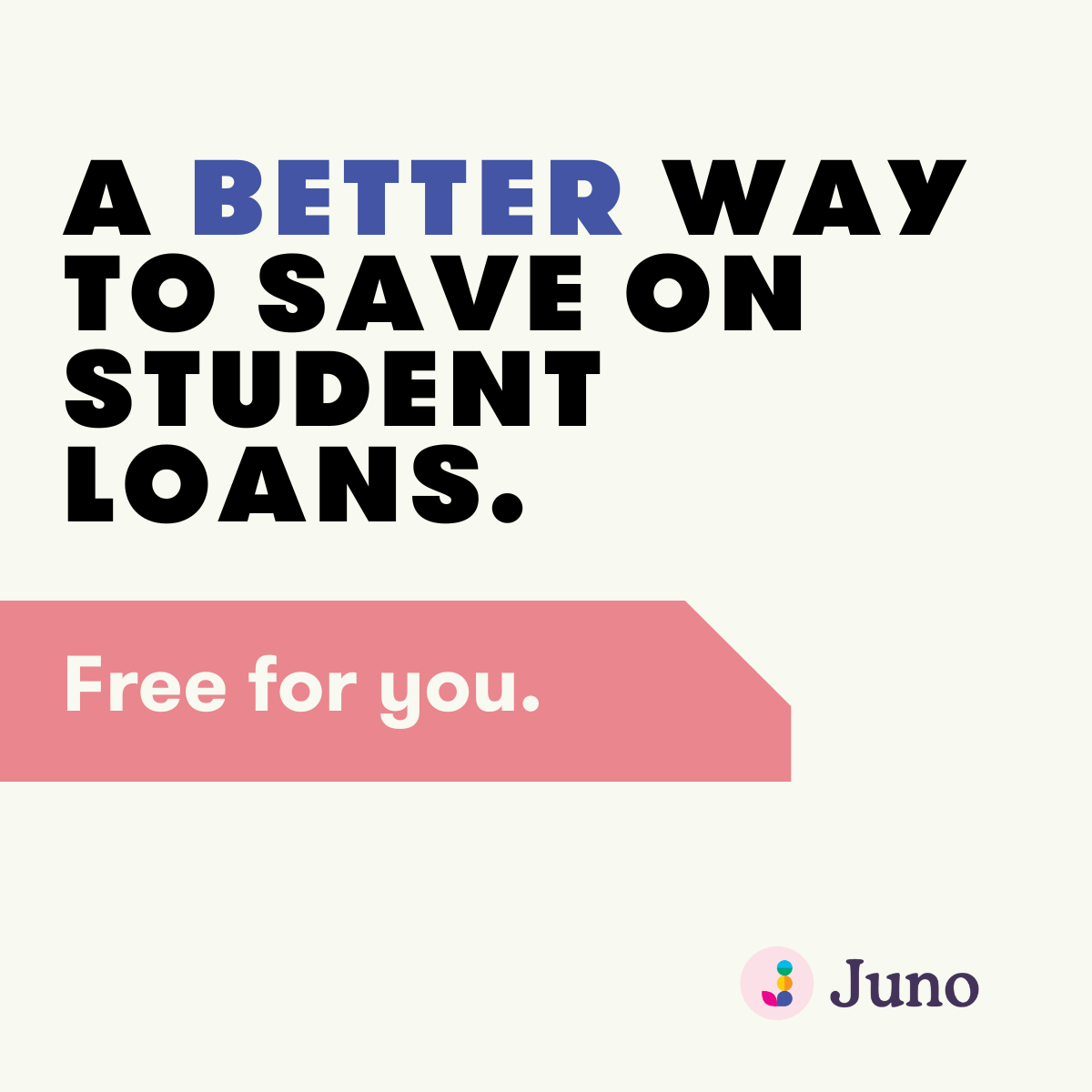 Learn more
Student Loan Calculators: