How to Apply for Financial Aid
Applying to college and for financial aid can be a complicated and confusing process. Fortunately, we've compiled a guide on how to apply for financial aid.
Applying to college can be a complicated, confusing and difficult process. And the process doesn't end once you're accepted. Then, you'll have to figure out the financial aid aspect and how to pay for your degree.
Fortunately, we've compiled a guide on how to apply for financial aid, thereby minimizing your student loan debt.
Fill Out the Free Application for Federal Student Aid
The most important form you need to complete is the Free Application for Federal Student Aid (FAFSA). The FAFSA is the only way to qualify for federal financial aid, including student loans, grants and work-study.
The FAFSA can be completed online and will ask questions about your and your parents' finances, including income and total assets. Your parents may have to provide detailed information about how much money is in their checking, savings and investment accounts. They may also have to provide information from their most recent tax return.
Once you complete the FAFSA, it will be submitted to all the schools you've applied to. The financial aid offices from these schools will then review the FAFSA and decide what kind of financial aid you qualify for.
All students, regardless of need, will be eligible for federal student loans as long as they meet the citizenship, enrollment and age requirements.
Students who have demonstrated financial need may also be eligible for the Pell Grant and the Federal Supplemental Educational Opportunity Grant (FSEOG). While Pell Grants are available to everyone who qualifies based on need, FSEOGs are limited in supply. That's another reason you should complete the FAFSA as soon as possible.
Work-study is another type of financial aid students receive based on need. If you qualify for work-study, you will be given a job either on campus or with a company associated with the school. You will then receive a paycheck, which you can use to pay for tuition, living expenses and more. Like FSEOGs, a limited number of work-study positions are available.
Many colleges will even require that students complete the FAFSA to be eligible for internal scholarships and grants.
One of the most common misconceptions among students and parents is that they don't need to fill out the FAFSA because they won't qualify for financial aid. However, every student, as long as they meet the basic citizenship and enrollment requirements, will qualify for federal student loans.
If you think you qualify for need-based financial aid that you have not received, you can file an appeal with the college's financial aid department. You will have to provide evidence that shows that your family cannot afford to cover the full cost of college. Some schools will provide more aid if a student submits an appeal.



Apply for State-Based Grants
If you're attending college locally, then you may be eligible for state-based grants, which are used to entice talented students to stay in state. Your state may offer grants to all students, not just those attending school in state.
Every state has its own policy for how students qualify for these grants. Some may just ask that you complete the FAFSA by a certain deadline, while others will require that you complete the FAFSA and a separate form.
To find out what your state's policies are, do a Google search for your state and "college state grants" or visit your state's Department of Education website.
State grants may be given to students who qualify based on need, academic merit or both. Some may be available on a first-come, first-served basis, so you should try to fill out those applications as soon as possible.


Apply for Scholarships
Applying for scholarships is a crucial part of applying for financial aid. Unfortunately, it's also the most complicated. There's no one-stop shop to find scholarship opportunities. Instead, students need to be proactive about seeking out scholarships they're eligible for.
You can start by talking to your high school college counselor; they may know of local organizations that offer awards. Next, look for scholarships that match your talents, skills and interests.
Many students focus on applying for big scholarships or ones with the easy requirements. But your best chance for winning a scholarship is by hunting for niche awards. For example, if you love sewing, look for awards from sewing companies or organizations. Try using keywords such as "sewing scholarship" or "seamstress scholarship."
You can also look for scholarships on the following popular sites:
A big mistake some students make is not applying for scholarships after they've enrolled in college. They assume that most awards are available only to incoming first-year students; however, there are plenty of awards for other students. Students should keep applying for scholarships throughout their college careers, even when they're seniors.
Consider Private Student Loans through Juno
Even if you learn how to apply for financial aid and navigate the process successfully, you might be left with a college funding gap. In that case, private student loans could be helpful. Juno can negotiate lower rates on private student loans on your behalf, lowering the overall cost of your education.
---
Written By
Sarah Li Cain
Sarah Li Cain is a finance writer and a candidate for the Accredited Financial Counselor designation whose work has appeared in places like Bankrate, Business Insider, Financial Planning Association, Investopedia, Kiplinger, and Redbook. She's the host of Beyond The Dollar, where she and her guests have deep and honest conversations about money affects their well-being.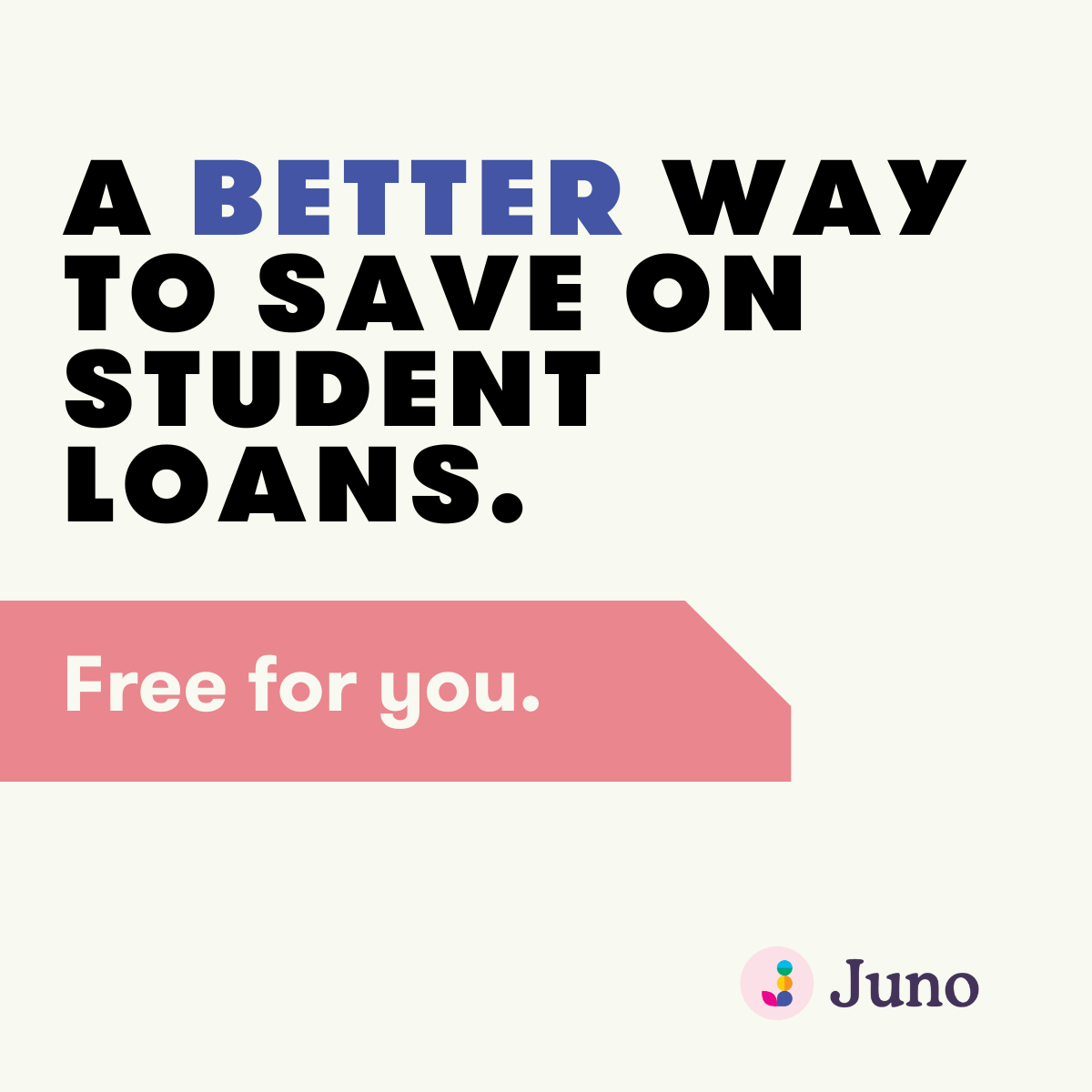 Learn more
Student Loan Calculators: