FAQs about Student Loan Forgiveness
Learn what the concept of student loan forgiveness means, who can exercise it, and whether choosing the path of forgiveness is beneficial for a borrower.
Student loan debt is undoubtedly one of the biggest financial stressors of post-college students. Countless borrowers are burdened with massive monthly payments after graduating.
One way people find relief is through loan forgiveness. However, the program can be hard to decipher and navigate, especially since there are tedious terms and conditions that take time to understand. We'll summarize the main points of loan forgiveness and what you need to know in just a few minutes.
Q: What is loan forgiveness?
A: Loan forgiveness is when the government "forgives" your debt, so you don't have to pay the remaining balance.
Q: Do both federal and private loans get forgiven?
A majority of the time, only federal loans will qualify for forgiveness. There are some grants via our Guide to Student Loan Forgiveness Grants that may apply to private loans, but the process is very different.
Q: Who can be forgiven?
The most common paths to student loan forgiveness are: teaching at a low-income institution, being employed by the government, working for a nonprofit or as a medical professional, having a disability, or repaying your loans under an income-driven repayment plan.
While most people are eligible, we recommend thoroughly looking into income-driven repayment plans as it may be more expensive in the long run for certain borrowers with higher incomes.
An important note is that Parent PLUS loans must be consolidated to be considered for any kind of forgiveness. Additionally, since parents are considered the primary borrower, they must fit into the criteria for forgiveness, not the student. This includes all debt being tied to a completed or soon-to-be completed degree.
These conditions might change overtime. We recommend checking the Federal Student Aid website for more details.
Q: How long does it take to forgive your loans under an income-driven repayment plan?
For most loans, expect a range of 20-25 years. The SAVE plan forgives borrowers after 20 years for an undergraduate loan, or 25 years for a graduate loan. The Income-Based Repayment plan is 20 years. The Income-Contingent repayment plan is 25 years.
The time for forgiveness is shorter if you take out smaller loans. For the SAVE Plan, borrowers whose original principal balance was $12,000 or less will be forgiven after 120 payments, which is about 10 years of payments. For every $1,000 increment over that, an additional 12 payments will be required for forgiveness, up to a maximum of 20 or 25 years.
Q: I don't qualify for forgiveness nor do I want to participate in an income-driven repayment plan. Should I still consider federal loans?
Federal loans are still ideal if you have to borrow only direct subsidized and unsubsidized loans. They have low interest rates and origination fees, and the forgiveness and discharge policies provide a great safety net for emergency situations.
If you have to take PLUS loans, you should weigh the pros and cons. The rates and origination fee are generally higher. Private loans may be cheaper in this situation, but it loses that safety net. It depends on whether you prioritize paying off your debts faster or feeling more prepared in the case of an emergency.
Q: Is it better to refinance or wait till I potentially achieve forgiveness?
This depends on the person, financial situation, and goals. It is important to consider the two factors:
1. How much more you have to pay until you can apply for forgiveness. You can calculate this by multiplying your monthly payments by the amount of months left until you reach that point.
2. How much you'd pay after refinancing. You can calculate this by doing a soft rate check, and then checking how much you'd save via this refinancing tool.
Offers can vary due to different financial circumstances, such as credit profiles and income situations. It is best to carefully calculate all available options to determine what is best for you. If you need additional refinancing support, you can schedule a call with Juno's student loan experts Monday-Saturday.
---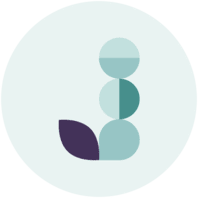 Written By
Juno Team
Juno came into existence to help students save money on student loans and other financial products through group buying power by negotiating with lenders. The Juno Team has worked with 90,000+ students and families to help them save money.