Rates
A Sneak Peek
We really wish we could tell you your exact rate, but everyone gets a different rate and we're still honing our crystal ball skills.
Access the Deal
| Term1 | APR2 |
| --- | --- |
| 5-20 years | Starting at 1.98% |
APRs include Auto Pay rate reduction where applicable3
Juno benefits
We'll give you back a little extra for joining through us depending on your refinance option.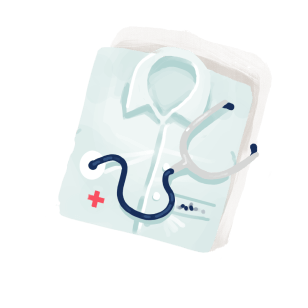 Medical refinance loan
Our partner offers rates that are .25% lower (ex. 3.5% becomes 3.25%).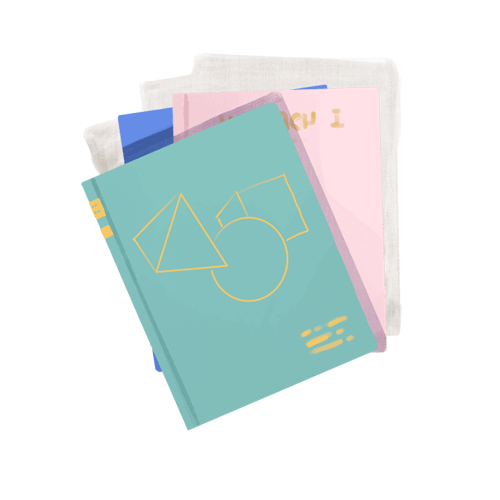 Non-medical refinance loan
You'll receive up to $1,000 total (from both us and our partners) for refinancing through us.
Common question:
Why should I refinance my student loans?
Reason one: Lower your interest rate
By refinancing your existing student loan, you may qualify for a lower interest rate and save money on your student loan. This is often because lenders view a graduated student with a full-time job as more likely to pay off the loan than a student that has not yet graduated. Additionally, the interest rate environment may also contribute to a lower rate.
Reason two: Consolidate your loans
Let's say your student loans are split between Lender X, Lender Y, and Lender Z. Keeping up three different accounts to pay off can be hard to manage. Refinancing allows you to only pay one entity.
Reason three: Lower your monthly payment
Refinancing your student loan could lower your monthly loan payments. A lower interest rate or a longer term often results in lower monthly payments.

For example, you might have set things up so that you pay your loan back in 10 years. Let's say after 6 years you'd be paying a lower monthly payment. You could decide to replace that loan with a new loan that you pay back over a new 15 year term. This plan would reduce your minimum payment, though it would also increase the total cost of the loan because there is more time for interest to rack up.
Am I a good fit for refinancing?
Refinancing is a great option for people who have a solid grasp on their financial security already and are looking to lower their interest rates or pay off their loans faster.

If you haven't graduated yet, if you aren't up to date on your student loan payments, if you don't have a steady income, if your credit score isn't at least in the high 600's, then refinancing is probably not for you.

Additionally, consider if you might need the safety nets that federal student loans offer such as public service loan forgiveness or income driven repayment plans before you refinance.
Benefits of the negotiated deal
Lower Rates (Options available based on lender)
Up to $1000 Cash Back (Options available based on lender)
No Fees (No Application, No Origination and No Prepayment Fees)5
Am I eligible for refinancing?
Generally speaking, you'll need to be in your final semester, or already graduated in order to refinance. You'll also need to have a steady income in the form of a full time job. Lenders may need to see a pay stub as evidence.
What are the effects of refinancing?
When you refinance, you in essence pay off your current private and/or federal student loan(s) with a new loan you take out. As a result, any protections that were attached to your original loan disappear. As such, students with Federal loans may prefer to continue holding them if they're prioritizing repayment and forgiveness protections over potential monetary savings. Also note that Federal loans are currently interest-free until December 31, 2020.
Should I refinance my Federal loan right now?
Due to COVID-19, some members are waiting to refinance their loans until the end of
the interest-free period
. As of this writing, 0% interest and paused payments will continue until
December 31, 2020
. You're free to wait until then to refinance through LeverEdge. While we don't guarantee it, we expect our deals to continue to be available after December 31, 2020.
How long is this valid for?
We expect this deal to be live for several months, but that is subject to change at any time.
Do you expect the interest rates to change?
It is challenging to predict if interest rates are going to change or not. There is a general expectation that benchmark interest rates like the
one month LIBOR will not change substantially over the next year or so
. However, it's certainly not guaranteed. Further, it is important to note that the quotes provided by lenders do not necessarily follow benchmark interest rates.
Should I refinance with a fixed or variable interest rate?
We are unable to recommend if you should select a fixed or variable interest rate. We've heard from several members that they are considering variable rates (when they wouldn't have done so in the past), because there are some expectations that interest rates will remain low for some time. We downloaded projections of the one month LIBOR here:
https://leveredge.org/variable-forecast
A lender told me I was not eligible, what should I do?
Please reach out to support@leveredge.org. We may or may not have alternate options that you could consider.
Can I refinance a Parent PLUS loan?
Yes! All our options allow you to refinance a Parent PLUS loan. If you're looking to refinance into the name of the student, only some of our partners allow this.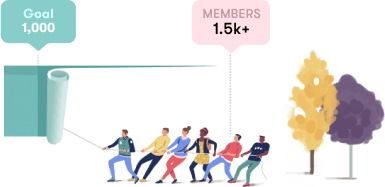 Thousands of members helped us get here
Thanks to our community, we've successfully negotiated a deal for our members. Now, you're free to join and access those same options.
Check my rate