Do You Have to Pay Back FAFSA Financial Aid?
If you're in college, you might wonder, do you have to pay back FAFSA funds? Read on to learn which financial aid is free money and which must be repaid.
The term "financial aid" can be confusing because it implies that you're receiving a gift to help you pay for your education. But while some forms of financial aid fall under that description, others — including student loans — have to be paid back.
So which financial aid options are essentially free money, and which need to be repaid? We'll answer those questions in the article below.
Financial aid options that do not have to be paid back
There are many types of state-based and federal financial aid that students do not have to repay once they leave school. To qualify for these programs, you must fill out the Free Application for Federal Student Aid (FAFSA).
The FAFSA is a form that asks for financial information from you and your parents. Schools will use that data to determine what kind of financial aid you're eligible for. Those with demonstrated financial need are more likely to qualify for aid that does not have to be repaid.
Grants
Students do not have to pay back grants, so they're one of the best ways to get free money. There are two main types of grants: federal and state.
The Pell Grant is the most popular federal grant, and students can receive between $692 and $6,895 annually. The amount a student receives depends on their financial need and level of enrollment. Those attending school on a part-time basis will qualify for less than those attending full time.
In very rare cases, you may have to repay the Pell Grant. That situation may occur if you drop out or switch from full time to part time. In that case, your eligibility may change. The school's financial aid office will contact you if you have to repay part of your grant.
The Federal Supplemental Educational Opportunity Grant is another need-based grant that students do not have to repay. The annual amount ranges from $100 to $4,000.
State grants are usually available only to local students attending college in the state. These grants may have both academic and financial requirements.
Aspiring teachers may be eligible for the federal Teacher Education Assistance for College and Higher Education (TEACH) Grant, which pays up to $4,000 annually. Only students attending schools enrolled in the TEACH grant program may be eligible for this grant.
After graduation, you must fulfill the following requirements:
Work as a highly qualified teacher for four years at an elementary or secondary school at a school or educational service agency that serves low-income students

Work in a high-need field
Teachers have eight years after graduation to complete the requirements. If they do not fulfill those requirements, the entire amount of the TEACH grant will be converted into a Direct Unsubsidized Loan that must be repaid.



Work-study
Federal work-study is a type of financial aid where students are given a part-time job, either on campus or with a school-affiliated organization. Students usually work between 10 and 15 hours a week and earn a regular paycheck.
They can use the funds to cover tuition, living expenses and more. Eligibility for a work-study program depends on your financial need, and most schools have a limited number of work-study spots.
Work-study funds do not have to be repaid for any reason. Once you have worked and earned that money, it is yours to use for any purpose.
Scholarships
Scholarships are like grants in that they are a form of free money that does not have to be paid back. Some scholarships, especially those given directly from the school, require that students fill out the FAFSA to be eligible.
Financial aid options that do have to be paid back
Federal student loans
Like other types of loans, federal student loans, including Direct Subsidized Loans, Direct Unsubsidized Loans and Direct PLUS Loans, must be repaid after you leave school, graduate or drop below part-time status. Students will have a six-month grace period before they are required to start making payments.
However, you may not have to repay the entire amount if you qualify for a student loan forgiveness program. There are two main ways to get your loans forgiven: Public Service Loan Forgiveness or income-driven repayment forgiveness.
Also, there are some federal and state programs that will pay off part of your loans if you fulfill their specific requirements. They usually include working in an underserved area for a few years. These programs are available for only certain professions, including doctors, nurses, other health care providers, and lawyers.
If you do not qualify for any loan forgiveness or repayment programs, then you will have to repay the entire loan amount. Some students may choose to refinance their loans to receive a lower interest rate, which can help them pay less in total interest.
If you're interested in saving money on your student loans, consider refinancing through Juno, which could help you save thousands of dollars in total interest.
Private student loans
Private student loans must also be repaid after you graduate or leave school. And unlike student loans from the federal government, private loans have no loan forgiveness options.
Borrowers may qualify for employer student loan repayment plans, or they can refinance their loans with a new lender to a lower interest rate.
If you find yourself in need of a private student loan, consider joining Juno, which offers private student loans for undergraduate and graduate students. Juno guarantees you won't find a better private student loan interest rate than the deal it brings you from its lending partner.
---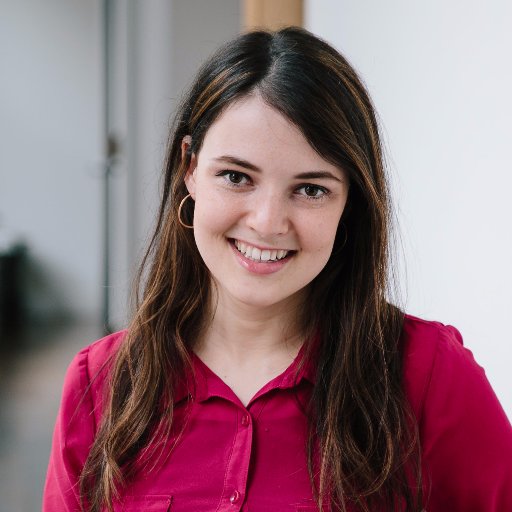 Written By
Zina Kumok
Zina Kumok is a freelance writer specializing in personal finance. A former reporter, she has covered murder trials, the Final Four and everything in between. She has been featured in Lifehacker, DailyWorth and Time. Read about how she paid off $28,000 worth of student loans in three years at Conscious Coins.