What is Financial Aid for College?
What is financial aid? College financial aid programs can help offset your education costs and make attending school more affordable.
Ready for some scary numbers? Since 2011, the cost of college has skyrocketed. Even if your parents are helping you pay for school, few families have enough money tucked away in savings to cover the entire cost.
The average cost of attending a four-year public university increased by 16%, while the price of private colleges increased by a whopping 18%. Based on which type of school you choose, a typical four-year degree will cost you between $42,240 and $150,600.
While those numbers are overwhelming, don't start rethinking your college plans just yet. There is help available in the form of financial aid to make paying for school more manageable. But what is financial aid, and how do you get it? Below, learn about the different types of aid you can use to pay for college.
What Is Financial Aid?
Financial aid is a term that refers to sources of funding college students can use to pay for their tuition, textbooks, room and board, and other education-related expenses. By using financial aid, you can reduce your college costs or borrow money to get your degree.
You may think that only a handful of students qualify for aid, but that's not true. According to the National Center for Education Statistics, 86% of full-time undergraduate students received financial aid for their freshman year of college.


Merit-Based vs. Need-Based Financial Aid
There are two main kinds of financial aid: need-based and merit-based. Need-based financial aid is awarded based on the student's income and family size. Merit-based aid is awarded based on a student's accomplishments.


Types of Financial Aid
Financial Aid Options

Type of Aid

Sources of Aid

Repayment Required

Eligibility

Gift Aid

Grants

Federal government

State agencies

Independent organizations

Colleges

No

Based on financial need

Scholarships

Schools

State agencies

Private organizations

No

Based on merit




Work-Based Aid

Federal Work-Study

Federal government in partnership with colleges

No

Based on financial need

State Work-Study

State agencies in partnership with colleges

No

Based on financial need

Student Loans

Federal

Yes, with interest

Available to students with or without financial need

Private

Private banks, credit unions, and online lenders

Yes, with interest

Available to students with or without financial need
You know that aid is available, but you may be wondering, "how does financial aid work"? While some forms of financial aid have to be repaid with interest, other forms — including grants and scholarships — don't have to be repaid as long as you meet the award's criteria.
As an incoming college student, you have the following financial aid options:


1. Grants
Grants are a form of gift-aid, meaning that you don't have to repay the awards you receive. Grants are typically need-based programs and are awarded to students with financial need. Some grants, such as Pell Grants and Teach Grants, are available from the federal government. However, some states, colleges, and independent organizations offer their own grants.


2. Scholarships
Like grants, scholarships are a type of gift aid and don't have to be repaid. While grants are usually awarded according to financial need, scholarships are awarded based on merit. For example, you could qualify for an academic scholarship if you have a high GPA and standardized test scores. Or, you may be eligible for a sports scholarship if you are a talented athlete.
Scholarships can be issued by schools and private organizations, including non-profit groups, churches, and businesses.
3. Work-Study Programs
Work-study programs are offered by the federal government and some states. As a form of need-based financial aid, work-study programs allow low-income students to offset their education costs by getting a job related to their major. If you qualify for a work-study program, you are awarded a certain number of hours based on your course load.
You'll be paid at least minimum wage, but some jobs will pay more. The money will be paid directly to you to use toward your education expenses.


4. Student Loans
After you've used all the grants, scholarships, and work-study programs available to you, you may find that you still need help covering the remaining cost of your tuition and fees. You have the option of using student loans to pay the rest of your college expenses.
As a college student, you can borrow money through federal or private student loans.


Federal Loans
If you're eligible for federal loans, you should take those out first before turning to private ones. Federal loans tend to have lower interest rates than private loans. And once your loans are in repayment, you can take advantage of federal loan benefits like income-driven repayment plans and forbearance if you can't afford your payments.
A common question borrowers have is, "how much financial aid can I get?" There are caps on how much you can borrow in most federal loans. As a first-year undergraduate student, the maximum you can borrow in federal loans is based on your dependency status but ranges between $3,500 and $9,500.
If your parents are borrowing on your behalf, there is no cap for them. They can borrow up to 100% of the school-certified cost of attendance. However, Parent PLUS Loans have higher interest rates and different disbursement fees than other federal loans.


Private Loans
Because federal loans have limits on how much you can borrow, private loans can be a useful solution if you reach the annual maximum and still need money to pay for school. Offered by banks, credit unions, and online lenders, private loans tend to have higher interest rates and stricter repayment terms than federal loans, so they should only be used sparingly.
How to Apply for Financial Aid
To apply for grants, scholarships, work-study programs, and student loans, follow these steps:
1. Complete the FAFSA
The first step in applying for financial aid is completing the Free Application for Federal Student Aid (FAFSA). It's what the federal government, states, and colleges use to determine your eligibility for the different types of financial aid. You can fill out the FAFSA online.
2. Submit State Applications
Some states have their own applications that students need to complete to qualify for state grants, scholarships, or work-study programs. To find out the requirements in your location, visit your state's higher education agency.
3. Contact the College's Financial Aid Department
If you need additional financial aid, contact your selected college's financial aid or admissions department. You may qualify for institutional aid in the form of scholarships or grants, or the school can help connect you with work-study opportunities.
4. Search for Private Grants and Scholarships
You can find scholarships and grants on your own. Thousands of businesses, non-profit organizations, and philanthropic individuals offer awards to college students.
Juno has a searchable database of thousands of scholarships for both graduate and undergraduate students. Other helpful resources include the scholarship database from College Board, a well-known non-profit organization that's focused on expanding access to higher education, and the CareerOneStop scholarship database, which is sponsored by the U.S. Department of Labor.


Paying for College
What is financial aid? An essential tool for going to college and earning your degree. If you are overwhelmed by the high cost of tuition and other fees, financial aid can help reduce your expenses so you have to pay less out of your own pocket.
Juno can help you to find a student loan or refinance a loan at the most competitive possible rate. We get groups of buyers together and negotiate on their behalf with lenders to save them money on private student loans and private student loan refinance loans.
Join Juno today to find out more about your options for affordable private student loans to help fund your degree.
---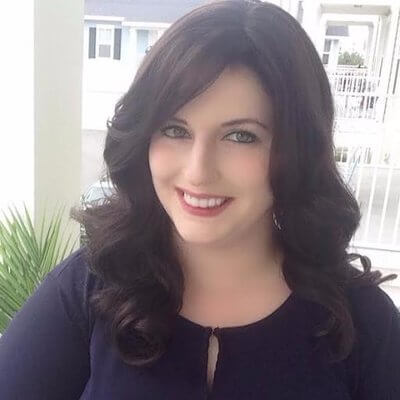 Written By
Kat Tretina
Kat Tretina is a freelance writer based in Orlando, FL. She specializes in helping people finance their education and manage debt. Her work has been featured in Forbes, The Huffington Post, MarketWatch, and many other publications.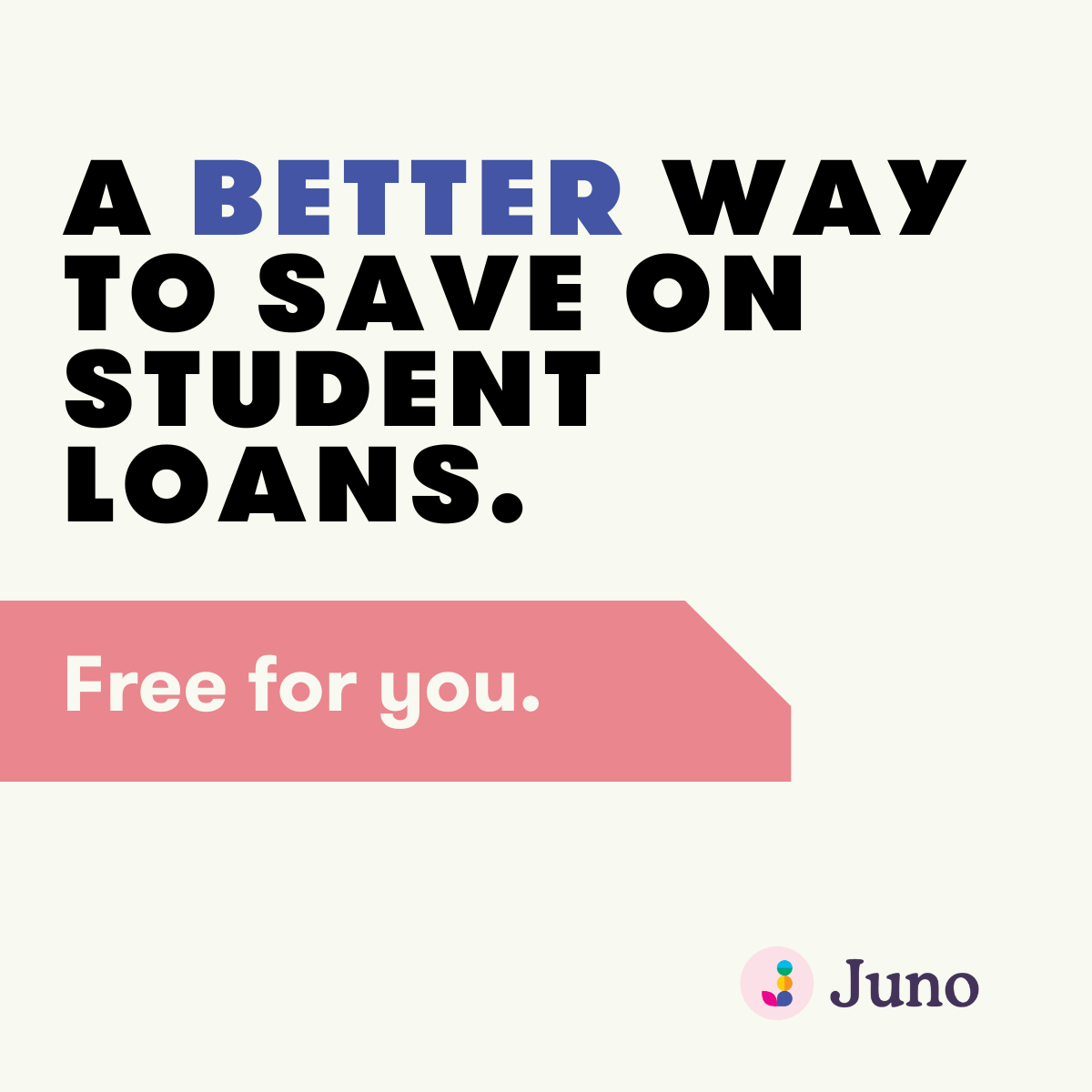 Learn more
Student Loan Calculators: