MPOWER Review: Private Student Loans for International Students
Looking for a student loan as an international student or DACA recipient? MPOWER Financing be for you. Find out if MPOWER is right for you in this review.
MPOWER Financing provides loans for international students studying in the U.S. or Canada. MPOWER student loans are available to DACA recipients as well. These loans do not require a co-signer and are available to students from more than 190 countries of citizenship.
MPOWER Financing reviews can help you to determine if these loans are right for you. Read on to learn more about how this lender works and whether you should get MPOWER loans to fund your degree.
MPOWER Financing Reviews: MPOWER Student Loans at a Glance
MPOWER Loans Pros
Loans are available to international students with no co-signer:

Most lenders limit financing to U.S. citizens or permanent residents or require

U.S.-based co-signers for international students

. MPOWER does not.

No credit check is required to qualify for MPOWER student loans:

This makes loan application process and approval easier, as many student loan lenders require a U.S.-based credit score that is in the high 600s at a minimum. However, they may use your credit history if you have one in the U.S. or another country to determine eligibility.

More loan options than some competitors.

Some of the other lenders offering loans to international students restrict funding to

grad students

. MPOWER offers loans for undergraduate and graduate students.
MPOWER Loans Cons
Students must be within two years of graduating to qualify for MPOWER student loans:

This may mean borrowers need to find other funding sources for the first years of their schooling if they are earning a four-year degree.

Repayment is required while in school:

While many student loan lenders allow borrowers to defer payments while they complete their degree, MPOWER doesn't offer that option. This means borrowers must have the money to make interest-only monthly payments while enrolled in their academic program.

Only one loan repayment option:

You must repay your MPOWER loan over a 10-year loan term. Many other student loan lenders offer more flexibility, with competitors offering repayment terms ranging from five to 20 years.
MPOWER Student Loans: Interest rates, fees, and terms
MPOWER Reviews: Loan Options
MPOWER provides fixed-rate loans for:
Undergraduate or graduate students within two years of earning a degree

International students, DACA students, refugees, asylum-seekers and U.S. citizens
International graduate students will pay a fixed interest rate of 11.99% as of March 31, 2022. That is before interest rate discounts. The rate comes down to 10.49% with an autopay discount as well as a discount for reporting proof of graduation and employment and for making six automatic payments on time.
International undergraduate students have a fixed rate of 13.99% before discounts as of March 31, 2022. The rate can come down to 12.49% after discounts.
U.S. citizens, permanent residents and DACA graduate students will pay a fixed rate of 7.99% before discounts and 6.49% after discounts as of Oct. 18, 2021, while undergrad students in these demographic groups pay a rate of 9.99%, which comes down to 8.49% after discounts.
MPOWER charges a 5% origination fee on loans, which will be added to your balance. There is no prepayment penalty or fees when paying off your loan early.
The minimum loan amount is $2,001 and the maximum loan amount is $50,000 per loan with a $100,000 lifetime limit
MPOWER Loan Requirements
Credit score is not considered, and MPOWER doesn't disclose a minimum income requirement, as the lender considers many data points, including future income potential. Some requirements you'll need to fulfill to qualify for an MPOWER loan include the following:
Have citizenship from one of the more than 190 countries that MPOWER works with

Attend an eligible U.S.-based four-year degree program

Go to school at least half time
MPOWER Loan Repayment Terms
All MPOWER loans have a 10-year repayment timeline, unlike many competitors that provide more flexibility in how long borrowers have to repay their student debt.
Interest-only payments are required both while in school and during the six-month grace period after leaving school.
MPOWER Student Loan Repayment Options
MPOWER requires interest-only payments as soon as loans have been disbursed. That means those payments must be made even while students are in school. Full payments are deferred on MPOWER loans while students complete their degree and for six months after graduation.
Alternatives to MPOWER Student Loans
While international students have fewer options for securing school financing, MPOWER student loans can help ensure that borrowers living abroad are able to find a way to pay for their degrees. MPOWER reviews highlight this as a major benefit of MPOWER student loans.
MPOWER isn't the only lender to consider, though. Students need to shop around to make sure they're getting the most affordable loan options. Juno can help. Juno works with partner lenders offering private student loans for undergraduates, private student loans for graduate students and student loan refinance loans.
When you join Juno, you'll join a group of borrowers looking for the most competitive loan rates. Juno negotiates on behalf of these groups, and partner lenders compete for their business. This method of collective bargaining helps ensure each borrower gets the most affordable loans possible with the most competitive terms available.
Join Juno today to learn more about how we can help you fund your education by finding the loans that are right for you.
---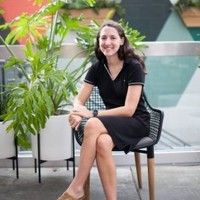 Written By
Christy Rakoczy Bieber
Christy Rakoczy Bieber is a full-time personal finance and legal writer. She is a graduate of UCLA School of Law and the University of Rochester. Christy was previously a college teacher with experience writing textbooks and serving as a subject matter expert.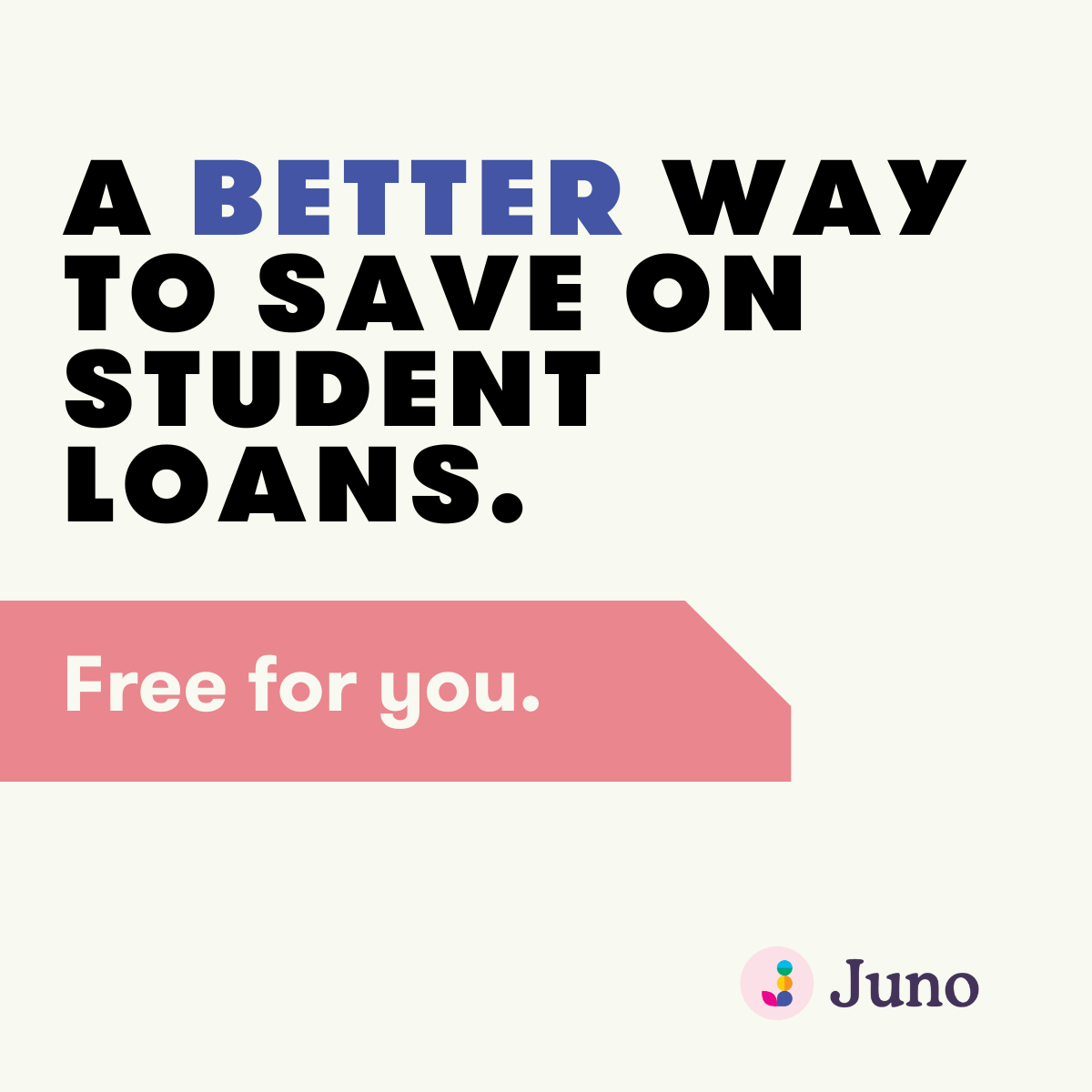 Learn more
Student Loan Calculators: