How to Pay for a US College as an International Student - International Student Loan Guide
As an international student, you aren't eligible for U.S. federal financial aid. Here are your other financing and international student loan options.
If you're planning on studying in the United States, you're in good company. According to the Migration Policy Institute, about 1.1 million international students attended colleges in the United States during the 2019-2020 academic year.
However, the cost of higher education in the United States can be expensive. According to the International Education Financial Aid, international undergraduate students can pay anywhere between $25,000 to $35,000 at a public university, and $30,000-$75,000 at private colleges for one year of tuition.
Unfortunately, international students aren't eligible for U.S. federal financial aid like grants and student loans. However, there may be other resources available to you. Continue reading to learn about your international student loan and scholarship options.
4 Ways to Pay for School as an International Student
When thinking about your education costs, it's important to keep in mind that there are more expenses to worry about other than tuition. You also have to pay for costs like room and board, textbooks, health insurance, student visas, and transportation.
While U.S. federal aid isn't an option, you can use the following resources to finance your education as an international student:


1. Financial Aid From Your Country
Depending on where you're from, you may be eligible for grants or scholarships from your home country. In some countries, the government has financial aid programs for citizens studying abroad, or non-profit organizations within your country may offer their own scholarships opportunities.
For example, citizens of the following countries may be eligible for scholarships or grants:
Columbia:

In Columbia, students may qualify for a scholarship from

ColFuturo

, a non-profit organization. With the Colfuturo scholarship, the money is initially issued as a loan. A portion of the loan will be forgiven if the student returns to Columbia and works within the country for a specified term.

Japan:

Japanese citizens who wish to study in the United States can receive up to $95,000 in scholarships from the

Yanai Tadashi Foundation

.

United Arab Emirates (UAE):

The

government of the UAE

maintains several scholarship programs for UAE students studying abroad. Scholarships are typically merit-based and are for students studying certain majors, such as finance or technology.
To find out if your country of origin has similar programs, contact your ministry of education.


2. Scholarships for International Students
Scholarships are an excellent way to pay for college. Unlike student loans, scholarships don't have to be repaid. You can apply for multiple awards and combine them to reduce your education costs, decreasing how much you have to pay on your own.
There are thousands of scholarships for international students issued by non-profit organizations and companies. For example:
IvyPanda:

Through an essay contest, IvyPanda gives up to $1,500 to students from any country to pay for their college expenses.

Lifeasapa Foundation:

Lifeasapa

offers scholarships for international undergraduate students. Eligible students can receive up to $10,000 to pay for their first year of education and a $2,000 monthly scholarship.

MPOWER Women in STEM Scholarship:

MPOWER

issues scholarships to women studying abroad in the United States or Canada. Eligible students studying science, engineering, technology, or mathematics can receive up to $5,000.
You can search for scholarships that are specifically for international students at InternationalScholarships.com or eduPass.com.


3. Institutional Aid
To attract the brightest and most talented students, many schools encourage international students to apply. To compete with other universities, some schools have their own financial aid programs for international students to make the cost of studying in the United States more affordable.
For example, the following schools all have programs for international students:
American University:

American University

offers partial merit-based scholarships for international undergraduate and graduate students.

University of Oregon:

The

University of Oregon

has multiple scholarships, grants, and work-study programs specifically for international students. For example, students who qualify for the International Cultural Service Program can receive up to $30,000 to pay for their tuition.

Princeton University:

Princeton

doesn't differentiate between domestic and international students when determining financial aid. It reviews all applications in the same way, and will meet the full financial need of all admitted students through grants, scholarships, work-study programs, or institutional loans.
Contact the financial aid offices of the schools you're considering to ask about your financial aid options and to find out if they have special scholarships, grants, or institutional aid for international students.


4. International Student Loan Options
International students generally aren't eligible for U.S. federal student loans. In addition to U.S. citizens, non-U.S. citizens including U.S. permanent residents and U.S. nationals can receive federal student aid, but most international students won't qualify to receive this aid. As an international student, there are student loans provided by private lenders that can help cover your remaining education costs. Lenders such as MPOWER Financing and Prodigy Finance provide loans to international borrowers, even without a cosigner in some situations. Other lenders including Sallie Mae, Ascent, and LendKey offer student loans to international students when they have a U.S. cosigner for their loans. Many of these lenders offer loans for DACA recipients as well.
International students typically still must meet eligibility requirements of private lenders, such as half-time study at an eligible school and other guidelines. Borrowing limits are generally the total cost of attendance, though this can vary from lender to lender. These lenders offer varying repayment terms, though a 10-year repayment term is most common. Private loans may have some flexibility in repayment plans, though they're generally much less flexible compared to U.S. federal student loans.
If you're not sure where to start, Nomad Credit can be an excellent tool. It helps individuals find international student loan options. Nomad Credit works with multiple lenders and can work with you even if you don't have a co-signer. However, adding a co-signer to your application can help you qualify for lower interest rates than you'd get on your own.
You can sign up for Juno for free here.
Qualifying for Aid
If you're an international student, you aren't eligible for federal aid. However, you shouldn't let that keep you from studying in the U.S. if that's your goal. There are many different financing options, including grants, scholarships, and loans for international students.
To make sure you're considered for the maximum amount of aid, make sure you complete the Free Application for Federal Student Aid (FAFSA). While you won't be considered for federal aid, some schools and states use the FAFSA to determine financial aid awards, too. Submitting the FAFSA can help you qualify for state and institutional programs.
Juno can help you to find a student loan or refinance a loan at the most competitive possible interest rate. We get groups of buyers together and negotiate on their behalf with lenders to save them money on private student loans and private student loan refinance loans.
Join Juno today to find out more about your options for affordable private student loans to help fund your degree.
---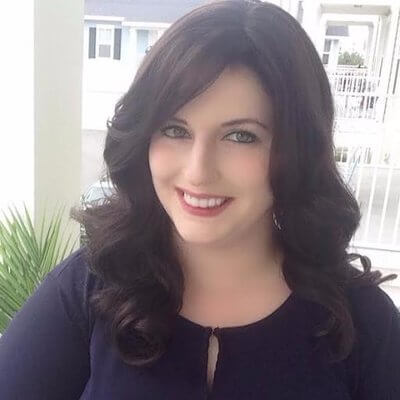 Written By
Kat Tretina
Kat Tretina is a freelance writer based in Orlando, FL. She specializes in helping people finance their education and manage debt. Her work has been featured in Forbes, The Huffington Post, MarketWatch, and many other publications.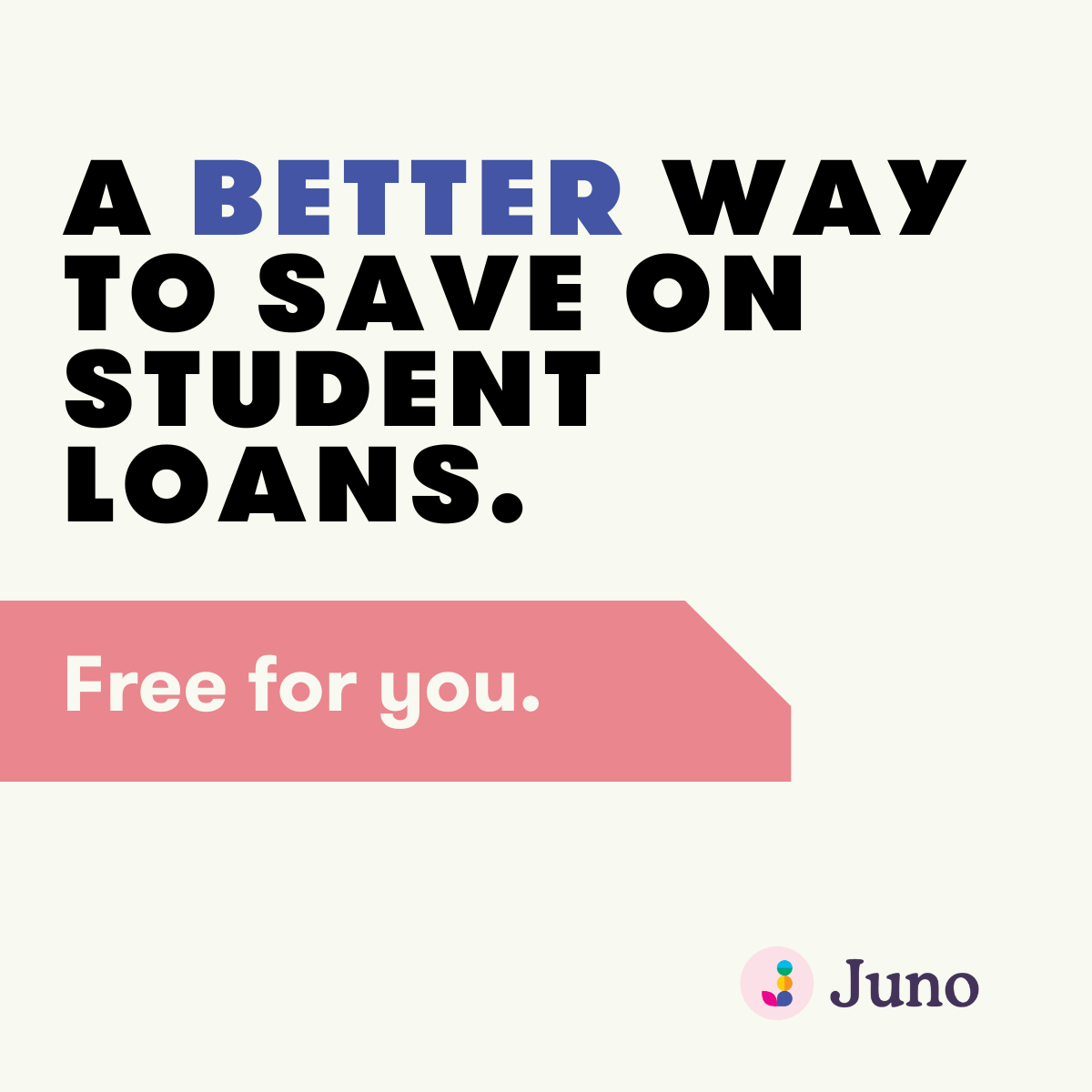 Learn more
Student Loan Calculators: