Parent PLUS Loans vs Private Student Loans: What to Know
Wondering about Parent PLUS Loans vs. private loans? The choice doesn't have to be difficult. Here's what you need to know about the two types of financing.
Of course you want to help ease the burden on your child when it comes to paying for college. You have two choices when it comes to borrowing money: federal Parent PLUS Loans and private parent student loans.
If you're wondering about Parent PLUS Loans vs. private loans, which option is best depends on what your financial goals are and the types of benefits you want the most.


Parent PLUS Loans vs Private Loans
One of the benefits of taking out a Parent PLUS Loan is that borrowers have access to higher limits compared to other federal loan options. Parents can borrow up to the cost of attendance, minus any other forms of federal aid the student received (such as grants and scholarships), which is more than Direct Subsidized Loans and Direct Unsubsidized Loans.
Plus, you can take advantage of benefits such as income-driven repayment (IDR) plans and Public Service Loan Forgiveness (PSLF).
That's not to say private student loans aren't worth looking into. They offer several benefits that Parent PLUS Loans may not:
Fees:

Parent PLUS Loans that are disbursed on or after Oct. 1, 2020, and before Oct. 1, 2022, come with a 4.228% disbursement fee. The fee will be deducted from your loan amount, meaning you'll receive less than the amount you borrow. However, many private student loan lenders don't charge disbursement or origination fees.

Interest rates:

The fixed interest rate is 6.28% for Parent PLUS Loans disbursed on or after July 1, 2021, and before July 1, 2022. PLUS Loans may have a higher interest rate than a

private loan through Juno

, depending on your creditworthiness

.

Loan repayment options:

Borrowers are responsible for payments as soon as the Parent PLUS Loan is disbursed. Interest will accrue on the loan should you choose to defer. Private loan lenders may offer different choices, such as making interest-only payments or deferring loan payments until your child graduates.


Deciding Between the Two Student Loan Options
As you read above, Parent PLUS Loans and private student loans have advantages and disadvantages. In general, if you want to pursue benefits such as PSLF, federal loans are the better choice. However, if you want to pay less in interest — and have a good credit history — you may be better off with a private student loan.
To help you make your decision, here are some factors to take into account.


What Interest Rate You Can Qualify For
Both types of loans require a credit check. No matter what your credit is, Parent PLUS Loans offer a 6.28% rate, plus the disbursement fee — as long as you don't have adverse credit history. If you have a high credit score and steady income, you may be able to qualify for a lower interest rate through a private lender. Plus, you can shop around and find a lender that won't charge you loan fees.
Considering a lower interest rate could save you thousands of dollars for the life of the loan, it's worth calculating the costs to see how much you stand to save.


Whether You Want Access to Federal Benefits
Federal loans offer benefits such as IDR, deferment and forbearance, and consolidation, even for Parent PLUS Loans. That means you can postpone payments for a certain period of time without damaging your credit score.
Parent PLUS loans are not directly eligible for IDR, but you can consolidate with a federal Direct Consolidation Loan and, from there, become eligible for an Income-Contingent Repayment plan. Doing so could mean that your monthly payments are reduced and that you qualify for forgiveness after a certain number of years.
Unfortunately, private student loans don't offer the same benefits.



What Type of Interest Rate You Want
If you want to take out a fixed-rate loan, you can choose either a Parent PLUS Loan or a private student loan. However, if you're interested in a variable rate loan, you'll need to go with a private lender.
Variable-rate loans generally start with lower interest rates than fixed-rate loans. However, the rate could increase over time. It could decrease as well, but, either way, a variable-rate loan will result in more unpredictable payments. It could still be a good choice if you want to pay off the loan more aggressively.


Whether you Completed the FAFSA
If you don't want to complete the Free Application for Federal Student Aid (FAFSA) or haven't done so and it's past the deadline, then there really isn't much you can do other than take out a private student loan. Completing the FAFSA is the only way you'll be able to qualify for federal financial aid.
Don't forget that with private parent loans, your child's school will have to certify the cost of attendance to determine the amount you're eligible to borrow. Remember that it's a good idea to borrow only what you need.


Whether You're Eligible for PSLF
You may be eligible for Public Service Loan Forgiveness if you work for a government agency or nonprofit organization. You'll need to take out federal student loans, work for an eligible organization for 10 years and make 120 qualifying payments under an ICR plan.
Yes, Parent PLUS Loans can qualify for PSLF, but you'll need to consolidate with a Direct Consolidation Loan and then sign up for an ICR plan first.
Only federal loans have this benefit.
Are There Other Alternatives?
If you don't want to take on all the responsibility of paying student loans, you can be a co-signer on your child's private student loan. Assuming you have good credit, your child may qualify for a lower interest rate.
Keep in mind that you're legally responsible for the loan if your child fails to make payments. Some private student loan lenders offer co-signer release after the primary borrower has made on-time, consecutive payments for a predetermined period. That way, you can help your child secure affordable financing, but you don't need to commit to a loan for years to come.
---
Written By
Sarah Li Cain
Sarah Li Cain is a finance writer and a candidate for the Accredited Financial Counselor designation whose work has appeared in places like Bankrate, Business Insider, Financial Planning Association, Investopedia, Kiplinger, and Redbook. She's the host of Beyond The Dollar, where she and her guests have deep and honest conversations about money affects their well-being.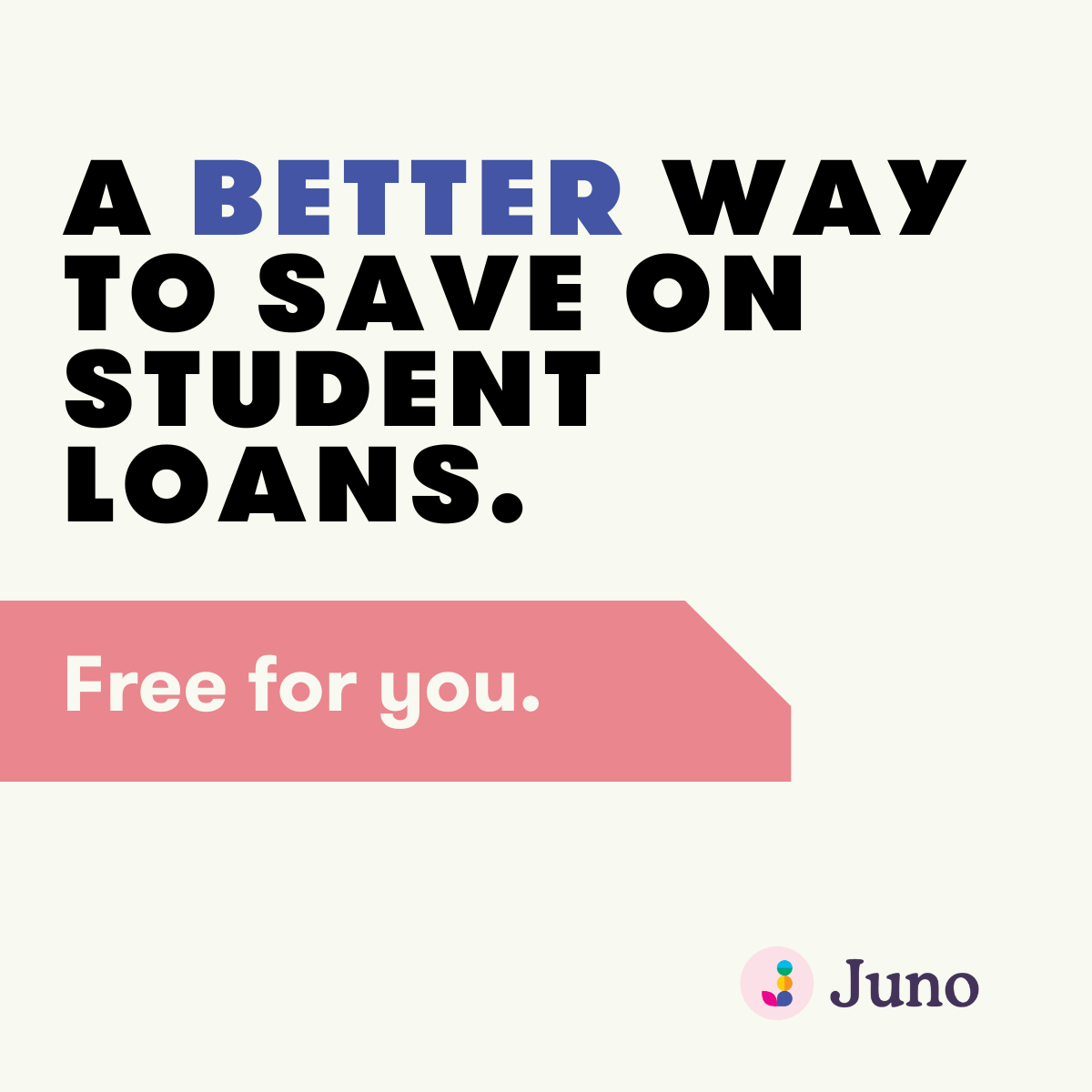 Learn more
Student Loan Calculators: