When to Refinance Student Loans
Knowing when the best time to refi is can be tricky. This article breaks down key factors so you can make the best decision for your own loans.
Refinancing is often brought up as one of the best ways to save money on your student loans. But when should you actually do it?
That answer can vary widely, but the decision gets easier when you consider a few key factors. Let's look at some common scenarios, so you can have a better understanding of when to refinance student loans - and when not to.



When to refinance student loans
There are special circumstances where refinancing makes the most sense. Read below for some examples:


When you have a high interest rate
When you take out student loans in college, the lender will likely assign a high interest rate. That's because you don't yet have an income and maybe not even a credit score.
But when you graduate and start working, you'll likely qualify for a lower interest rate. Refinancing to a lower rate can save you hundreds or even thousands over the life of your loan.
For example, let's say you currently have $30,000 in student loans with a 10% interest rate. If you refinance with Juno, you could qualify for a 2.25% interest rate with Earnest as of 8/23/21. You'll save $14,045 in total interest over the life of the loan. Your new monthly payment would also be $117 less each month.
You can use the difference to save for a down payment, pay off other loans or invest in a retirement account. And you could refinance your loans again if rates end up going lower.


When you want to remove a cosigner
Most borrowers who take out private student loans in college need a cosigner. The cosigner will take full legal responsibility if the original borrower defaults on the loan. The loan will also remain on the cosigner's credit report until you repay the balance in full or remove them from the loan.
In some cases, the lender will remove the cosigner just by asking, but more often you'll have to refinance the loan first.
If the cosigner is trying to qualify for a loan of their own, like a mortgage, then being listed as a cosigner can hurt their chances of being approved or receiving a low interest rate. Refinancing and removing them as the cosigner can improve their credit, and therefore improve their chances of qualifying for a loan.


When you're not eligible for forgiveness
Loan forgiveness options are only available for federal loans, and refinancing them removes those options. If you're not eligible for any federal or state loan forgiveness programs, you're not losing much by refinancing your federal loans.



When your job is stable
Borrowers who work in an in-demand field may be less likely to be laid off and unemployed for months at a time. If your job is stable, then giving up federal deferment and forbearance options by refinancing is less of a concern.


When you're buying a house
When you apply for a mortgage, the lender will calculate your debt-to-income ratio (DTI). Add up your monthly debt payments and divide it by your monthly gross income.
If you have a high DTI, you may receive a higher interest rate or not be eligible for a mortgage. By refinancing to a lower payment, you could reduce your DTI and improve your eligibility.
For example, let's say your current monthly payment is $500, and your other monthly debt payments equal $400. Your annual gross income is $30,000, so your DTI is 36%. If you refinance to a $250 monthly student loan payment, your DTI is now only 26%. In this example, you would now qualify for a mortgage.


When you've improved your credit score
Improving your credit score can lead to huge savings when you refinance. If you've tried to refinance before and were denied or received a higher interest rate than you expected, now might be a good time to reapply. You might be surprised at what you qualify for.
Many borrowers refinance their student loans multiple times as their credit improves and they become better loan candidates.
Juno's Exclusive Student Loan Refinance Deals
---
Best for Most
Cosigner:
Can't be refinanced with a cosigner
Rates:
Fixed starting at 4.96% APR, Variable starting at 5.49% APR including autopay and Juno discount.
Juno benefit:
Rate reduction of 0.25%
Check:
Soft Credit Check to get rates; Hard Credit Check to refinance
---

Alternative Best for Most
Cosigner:
May be able to refinance with a cosigner
Rates:
Fixed starting at 4.96% APR, Variable starting at 4.99% APR. May include autopay discount.
Juno benefit:
Up to $1,000 cash back based on loan amount
Check:
Soft Credit Check to get rates; Hard Credit Check to refinance
---

Best for Medical Professionals
When you shouldn't refinance
In some cases, refinancing student loans can harm you. Here are some circumstances when refinancing your loans is not a good idea:


When you're eligible for loan forgiveness
Borrowers with federal loans may be eligible for Public Service Loan Forgiveness, which forgives the remaining balance after 120 payments. If you're eligible for loan forgiveness, refinancing will eliminate that possibility because only federal loans are eligible for loan forgiveness programs.
Depending on your profession, you may also qualify for career-specific loan forgiveness programs. For example, teachers have access to the Teacher Loan Forgiveness program which forgives either $5,000 or $17,500 in loans after five consecutive years of teaching in a low-income school.
If you have both private and federal loans, you can refinance your private loans and keep your federal loans as they are. This will let you receive a lower interest rate with your private loans and maintain your loan forgiveness eligibility with federal loans.


When you're unemployed
Because refinancing converts your federal loans into private loans, you give up access to the extended deferment and forbearance programs that come with federal loans. These programs last 12 months at a time for 36 months in total.
Many private lenders do offer forbearance programs, but these generally only last a few months and do not stop the accrual of interest. If you have subsidized federal loans, you will not accrue interest during deferment.



Refinance with Juno
If you refinance with Juno, you can qualify for a low interest rate and receive extra perks that aren't available if you go through the lender directly. For example, when you refinance with Earnest or Laurel Road through Juno, your interest rate will be .25% less than if you refinance with the lender directly. Also, Splash offers up to $1,000 cash back if you refinance with them through Juno.
Juno can help you find the most affordable possible rates on refinancing student loans. Juno negotiates on behalf of borrowers with partner lenders to help each student qualify for the best refinance rates they can given their financial situation.
Join Juno today to find out more about how you pay off your student debt faster.
---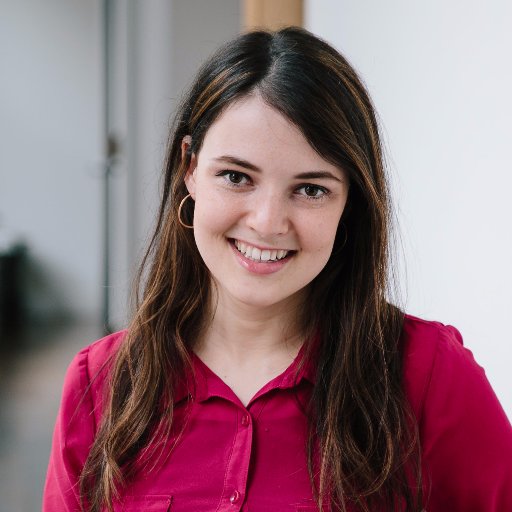 Written By
Zina Kumok
Zina Kumok is a freelance writer specializing in personal finance. A former reporter, she has covered murder trials, the Final Four and everything in between. She has been featured in Lifehacker, DailyWorth and Time. Read about how she paid off $28,000 worth of student loans in three years at Conscious Coins.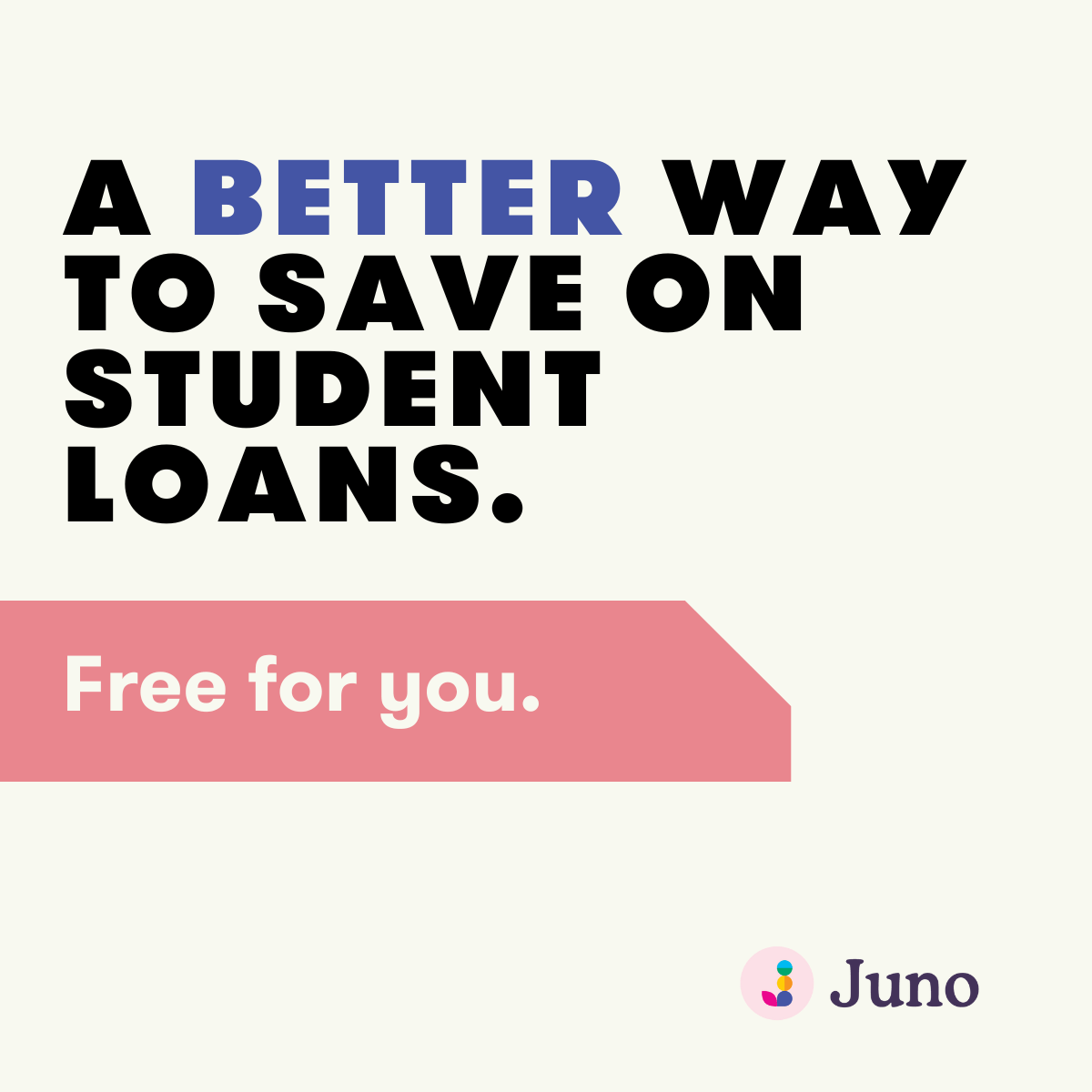 Learn more
Student Loan Calculators: