FAFSA and Financial Aid for MBA: The Complete Guide
Pursuing an MBA and wondering what your aid options are? Learn how to access MBA financial aid through an employer, the government or a private lender.
Getting MBA financial aid is possible. You'll need to fill out a financial aid application with the Free Application for Federal Student Aid (FAFSA) like undergraduate students or their parents.
Although you won't qualify for aid such as Pell Grants, which are reserved for undergraduate students, MBA students are eligible for federal loan benefits, institutional aid programs, private grants and scholarships as long as they fill out the FAFSA.
Let's take a closer look at how to get funding for your MBA program.
Talk to Your Employer
No, money for your education doesn't grow on trees, but there are options for funding that don't require you to pay it back.
First, if you're working, start off by talking to your employer. Depending on your industry and employee benefits, you may be eligible for partial or full funding for your MBA. Many employers are happy when their employees pursue professional development and offer company-sponsored educational stipends or reimbursement programs.
Keep in mind there may be some terms you need to adhere to, such as staying with the company for a certain length of time after you graduate. You may need to have worked full time with your employer for at least a few years and prove you'll put your MBA to good use.
Even if your employer doesn't offer tuition assistance, you can try approaching the human resources team or management to see if there is a possibility you can get some form of reimbursement. You may need to explicitly state the value of your pursuit of higher education for the company to see why it should help offset the costs of your MBA.


Apply for Outside Scholarships and Grants
If your employer offers only partial reimbursement or none at all, you can consider applying for financial assistance that you don't have to pay back. There are plenty of options for MBA scholarship and grants, both need based and merit based.
In fact, many business schools offer assistance in the form of grants and scholarships students can apply for. There are also assistantships, through which students receive a stipend or partial tuition reimbursement for several hours of work each week on campus. They are usually merit based.
If you've already applied to schools, see which ones offer MBA financial aid by contacting them.
There may also be grant, fellowship and scholarship opportunities that aren't tied to a graduate school for those pursuing an MBA. Sallie Mae has a scholarship search tool you can use. You also can check with organizations related to your industry or do an online search for MBA financial aid.
When you come up with a list, make sure you check the eligibility criteria before you apply. For instance, some may be available only for certain demographics, or you may need to submit an essay to be considered.


Seek Out Federal Financial Aid
Filling out the FAFSA is an important step in getting financial aid from the U.S. Department of Education. Plus, some school-based aid and aid from other organizations may require that you fill out the FAFSA to qualify.
The following are some examples aid you can receive by filling out the FAFSA each academic year:
Federal Direct Unsubsidized Loan program:

While graduate students don't qualify for subsidized loans, you'll get some of the lowest rates around and won't be responsible for loan repayment until after graduation.

Federal Direct Graduate PLUS Loan program:

These loans usually have a higher interest rate than Federal Direct Unsubsidized Loans, and they are credit based. You'll still have access to federal benefits. You should be able to borrow up to the cost of attendance.

Federal grants:

While you won't qualify for Pell Grants, there are others, such as Iraq and Afghanistan Service Grants, you might qualify for, and the money awarded can be used toward tuition, room and board, and supplies.

State-based aid:

Depending on where you live, your state may offer financial help in the form of grants or loans.

School-based aid:

Some schools will qualify you for loans, federal work-study programs and scholarships only if you fill out the FAFSA. Work-study programs allow you to earn money or a stipend for working for several hours a week on campus.
If you're unsure which options are best for you, speak with your school's financial aid office to discuss your options.
If you choose to take out federal student loans, you'll have access to benefits that borrowers who take out private student loans don't. For one, you can defer paying your loans until you're no longer enrolled at least half time or you graduate — interest will still accrue during this time.
Other benefits include access to income-driven repayment plans and loan forgiveness programs. That means your monthly payments are based on a percentage of your current income and, depending on whether you qualify, you can have part of your federal loan forgiven.
Apply for Private Student Loans
Applying for private student loans can be a great option to pursue after you've exhausted employer, scholarship and federal student loan options. Most borrowers getting MBA financial aid awards use private students to fill funding gaps.
As for where to look, you can search for options at your local bank or credit union. There are also online lenders that may offer lower rates and a variety of terms.
Keep in mind that private student loans will take factors such as your income and credit score into consideration. If you have a good score, you can qualify for lower rates than federal student loans may offer. You can also choose from fixed or variable rates. Consider the pros and cons of both options before you go through the application process.
Borrowing money for graduate studies is a reality for most students. It's a good idea not to go into unnecessary debt by borrowing only what you need for tuition and related living expenses.
Don't forget to shop around for private student loans, as lenders offer different rates and terms. Comparing and contrasting your options will ensure you can find the best rate and terms based on your financial profile. Juno makes it easy by negotiating on your behalf to find the best rates on MBA loans. Join Juno for free today to see how much you can save with private student loans.
---
Written By
Sarah Li Cain
Sarah Li Cain is a finance writer and a candidate for the Accredited Financial Counselor designation whose work has appeared in places like Bankrate, Business Insider, Financial Planning Association, Investopedia, Kiplinger, and Redbook. She's the host of Beyond The Dollar, where she and her guests have deep and honest conversations about money affects their well-being.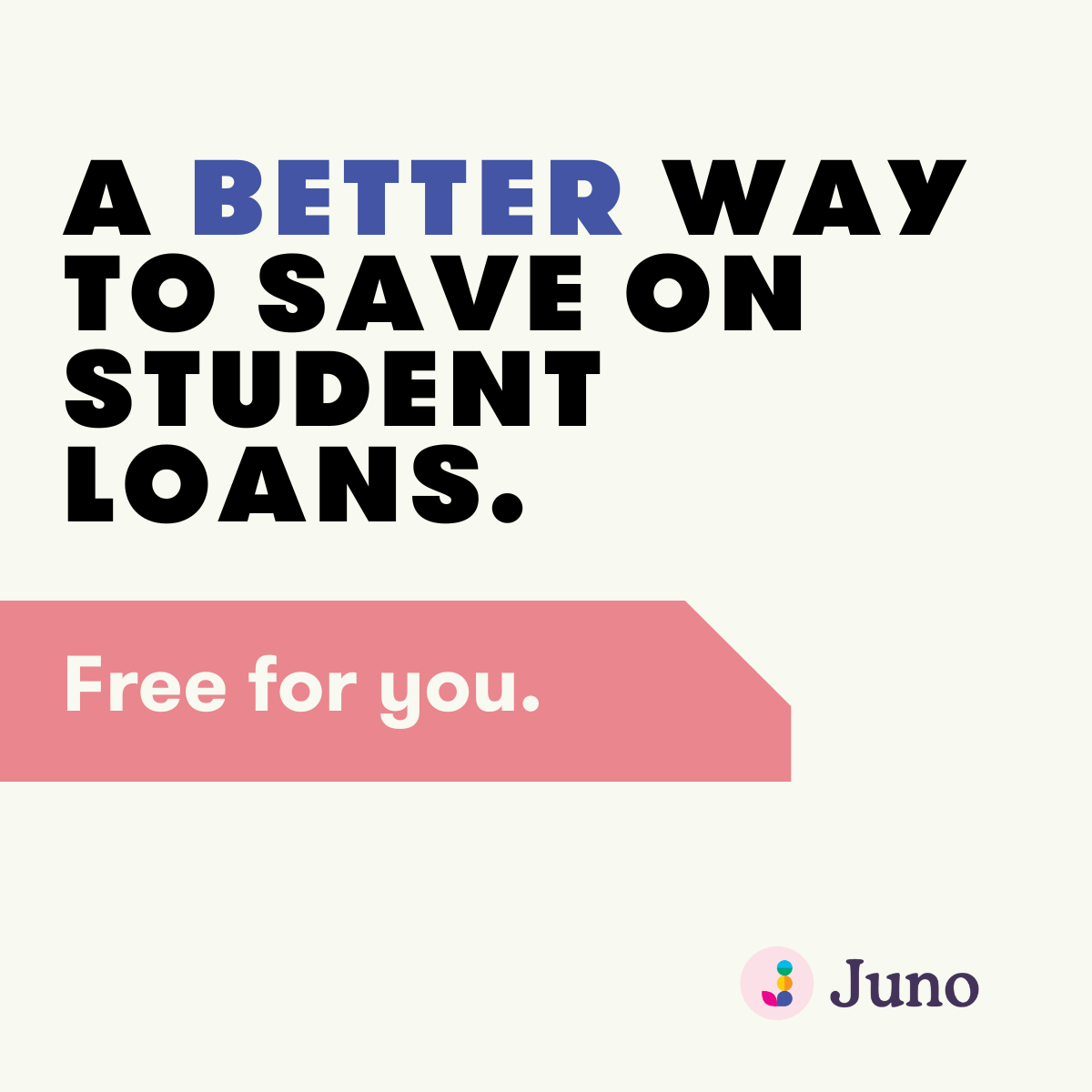 Learn more
Student Loan Calculators: